Long time Kiwi dollar bull Roger J Kerr concludes that our currency has now overcooked itself at current levels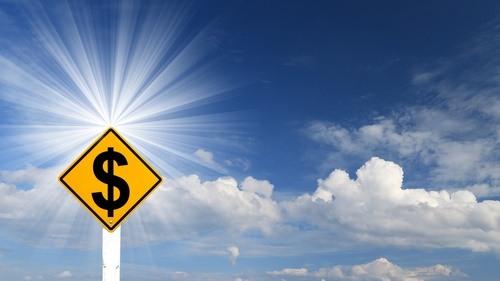 Summary of key points: -
Has the Kiwi dollar over-cooked itself at 0.7000?
"V" shaped recovery ends up being a "K" trend of have's and have nots
RBNZ inflation forecast likely to be wide of the mark
---
Has the Kiwi dollar over-cooked itself at 0.7000?
The NZD/USD exchange rate hit a 2½ -year high last Thursday night at 0.7100, however the visit was brief, and we have since returned to 0.7050. The strong upward momentum in the Kiwi dollar since 0.6600 in early November has been impressive, however there are signs that the buying interest at these lofty heights may be waning.
The NZD gains have been spectacular since the general election in mid-October and the RBNZ statement on 11 November, from which the interest rate outlook suddenly reversed.
Whilst this column has been more bullish on the Kiwi dollar than most other market commentators over the last eight months, is there an argument that the Kiwi has over-cooked itself at these levels? The conclusion is that it has: -
The strongest argument for the Kiwi dollar running out of puff above 0.7000 is that it went up on nothing more than hot air i.e., short-term speculative buying. Therefore, at some time very soon those punters will be taking the profits on their long Kiwi positions. With only three weeks to the Christmas holiday period, that unwinding of positions may have already commenced.
Whilst there was relief in the markets that the Green Party did not end up holding the balance of power, the justification for a higher currency value based on the new Ardern Government embarking on new innovative micro and macro-economic policy reforms to propel us to higher productivity and GDP growth is sheer fantasy. The Government's priorities since re-gaining power have been increased sick leave for workers, announcing a climate emergency and lifting the top income tax rate to 39%. The markets will soon realise that this Government will be very much like the last one – all talk and very little action when it comes to economic growth affairs! (outside of the fiscal response to Covid off course).
Over half of the 7.5% appreciation in the Kiwi dollar since 0.6600 in mid-October has been due to a weaker US dollar on global currency markets. The EUR/USD exchange rate has lifted 4% from $1.1650 to $1.2120 over the same period. A weaker USD has always been justified as their Government budget deficit and debt levels grow larger everyday as they fail to control the deadly coronavirus. The Euro strength is much more difficult to justify as they also struggle to contain the adverse economic impact from second and third waves of the Covid pandemic. As the Covid vaccines become available across the globe it seems unlikely that any one particular economy or currency will have an advantage over another. What we do know is that the Chinese and Asian economies are further ahead in their recovery than Europe and the US.
We have yet to see any pronounced profit-taking in US equity markets following their strong gains over recent months. Instead, we have witnessed a massive rotation out of the previous high-performing communication/technology stocks into previously under-valued industrials, leisure, travel and entertainment stocks as investor confidence is buoyed by the early vaccine roll-out. Weak US jobs data for November is a timely reminder to all investors that the US economic recovery will not be rapid or easy in 2021. A major downward correction in equity markets has to be on the cards when it is realised that there is no more candy coming from additional monetary stimulus. The Kiwi dollar, as always, is vulnerable to such a correction.
Whether it is widely understood or not, the NZ Government continues to skate on very thin ice when it comes to our diplomatic and trade relationship with China. In siding with the Aussies in their criticism of China's taunts and attacks, we run the risk that our exports into China are also suddenly held up on their wharves. The last thing our major export industries need right now is our own Government stuffing up relationships with our largest trading partner.
The Kiwi dollar is also at risk to the RBNZ reminding the markets that they have pushed monetary conditions (through the higher exchange rate) to a much tighter position than is wanted or justified at this time. If the RBNZ are consistent in their messaging they will need to say something and follow that up with action. However, they are everything but consistent, so do not bet on it! Buying foreign bonds as part of the QE programme remains an additional and unconventional monetary tool in their tool-bag, Adrian should be threatening to use it.
In summary, all the good news that we expected to push the Kiwi dollar to above 0.7000 in 2021 (earlier NZ economic recovery and weaker USD) has already been priced-in to the NZD/USD exchange rate today. Potential downward corrections in the EUR/USD exchange rate and US equity markets before Christmas seem likely to pull the Kiwi dollar back to the 0.6800 area, perhaps lower.
"V" shaped recovery ends up being a "K" trend of have's and have nots
It appears that we have experienced a "V" shaped economic recovery to the Covid shock back in March/April.
GDP data for the September quarter on 17 December should show a +12% rebound to the 12% contraction in the June quarter.
However, for many in New Zealand the economic recovery will be of the "K" shaped variety with the gap between the have's (owning shares and property) and the have not's (no such assets and job insecurity) growing ever wider.
The over-reliance on one blunt instrument of monetary stimulus has produced this situation through fuelling higher house prices.
Zero interest rates have also pushed investors into higher risk equities in their search for yield return to deliver to their income requirements.
New Zealand is crying out for economic and business leadership with innovative solutions to close the "K" trend.
It would be unrealistic to expect that leadership to come from the Government or civil servants in Wellington.
RBNZ inflation forecast likely to be wide of the mark
Over recent years we have not seen inflation figures surprising to the upside.
Mostly it is falling technology/communication prices over-powering and disguising other price increases and producing very low overall inflation rates.
The December quarter's inflation numbers being released on 22 January are forecast to increase by just 0.2% by the RBNZ.
Watch out for a number considerably above that, as retailers halt price discounting due to stock shortages, house construction costs increase, higher food prices and local government rates only ever go one way.
---
---
---
*Roger J Kerr is Executive Chairman of Barrington Treasury Services NZ Limited. He has written commentaries on the NZ dollar since 1981.