Market moves more restrained on Friday after a volatile week. Evergrande still in the headlines. Global rates push higher again, with US 10-year up to 1.45%, NZ 10-year swap rate to 2.20%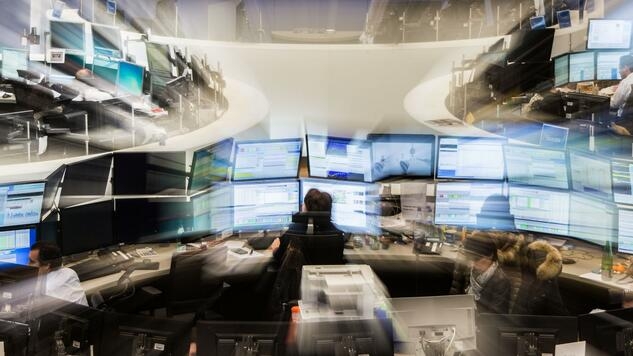 After what was a hectic week, market movements were more restrained on Friday.  The US 10-year rate pushed up to its highest level since the start of July, at 1.45%, while the S&P500 was broadly unchanged.  The NZD ended the week back near the 0.70 mark amidst a stronger USD.
Evergrande continues to make headlines although it wasn't a key market driver on Friday.  Media reported that Evergrande didn't make its scheduled coupon payment on its USD bond on Thursday, although it has a 30-day grace period before an event of default is declared.  Evergrande's equity and bonds reversed most of the previous day's price rises and its USD bonds continue to trade at deeply distressed levels, less than 30 cents in the dollar, implying an almost certain chance of default.  Evergrande's next USD coupon is due later this week.
So far, there are no obvious signs of broader contagion from the Evergrande situation.  The S&P500 and EuroStoxx equity markets recovered from their selloffs at the start of last week, Singapore-listed iron ore futures closed the week at $116.50, almost 30% higher than the intraday lows set on Monday, while US and European investment-grade and high-yield credit spreads have been little moved and remain near all-time lows.  The CDS on banks such as HSBC and Standard Chartered, which have greater exposure to Greater China, have ticked up, but from very low levels, implying no obvious signs of concern.
A day after the big global bond sell-off, which saw the US 10-year rate break out of its recent trading range, upward pressure remains on global rates.  The US 10-year rate pushed 2bps higher on Friday, to 1.45%, while German and UK 10-year rates were 2-3bps higher, with the latter closing a fresh 2-year high, at 0.93%.  The moves higher in global rates come amidst more hawkish messaging from central banks this past week, including the Fed and the Bank of England, both of which suggested monetary policy tightening could come earlier than expected.  Cleveland Fed President Mester, thought of as one of the Fed's more hawkish members, confirmed she was one of the nine committee members in favour of a (late) 2022 rate hike.
In New Zealand, both the 5-year and 10-year swap rates reached fresh 2½-year highs on Friday on the back of these global forces, with a 7bps increase in the 5-year rate, to 1.84%, and a chunky 11bp rise in the 10-year rate, to 2.19%.  Despite the local interest rate market moving to price out the chance of a 50bps OCR increase at the RBNZ's upcoming October meeting, the 10-year swap rate was 8bps higher last week, with global moves dominating.
Exit poll results from the German election released a short time ago were broadly in-line with pre-election predictions.  The SPD, led by current finance minister Olaf Scholz, appears to have a narrow lead over the CDU party (previously led by Merkel).  Various coalition arrangements are possible, and months of negotiations are in store.  Importantly, for the market, a left-leaning coalition of the SPD, the Greens, and the Left (a so-called "red-green-red coalition") does not appear possible, seemingly ruling out any radical change to the German fiscal approach.
US equity markets were broadly flat on Friday (S&P +0.15%, NASDAQ -0.05%) with Energy and Financials posting gains (higher rates and a steeper curve helping the latter) and defensive and interest rate sensitive sectors, such as Utilities and Real Estate, underperforming.  Commodity prices were mostly stronger on Friday, with the Bloomberg Commodity index up 0.8% and closing within around 1% of its record high.
In signs that supply-chain issues are still intense and unlikely to be resolved soon, Nike said on its earnings call that it had lost 10 weeks' worth of production from its Vietnam operations this year due to Covid-related disruptions, that it would take at least several months to get back to full production, and that shipping delays had doubled delivery times.  Nike's share price slumped 6%.  US big-box retailer CostCo said it was reimposing customer limits on certain items, including toilet paper, amidst signs of renewed stockpiling from customers.
The USD was broadly stronger on Friday, with the BBDXY index appreciating 0.25% and closing towards the upper end of its 2021 trading range.  On the week, the USD was marginally stronger (~+0.1%), in index terms.
USD/JPY closed at its highest level since early July, around 110.75, amidst the continued rise in US Treasury yields.  The JPY was the weakest of the major currencies last week (-0.7%).  The GBP also underperformed on Friday and last week (-0.5%) despite the market bringing forward its BoE rate expectations.  Spiralling energy costs in the UK (as well as reports of long queues at petrol stations), which will negatively affect UK growth, may be weighing on sentiment towards the GBP.
The NZD underperformed on Friday, falling 0.75% to around 0.7015.  Commodity currency performance was mixed last week, with the oil-sensitive CAD and NOK up 0.9% and 1.4% respectively, the latter boosted by the Norges Bank's 25bps rate rise, while the AUD was flat, and the NZD was down 0.4%.  The paring back in near-term OCR rate hike expectations, after RBNZ Assistant Governor Hawkesby's speech earlier in the week, may go some way to explaining the NZD's underperformance last week.
Economic data again wasn't market moving on Friday.  Germany's IFO survey fell slightly in September amidst what the IFO President described as a "bottleneck recession" for manufacturers.  The index is still at high levels on a historical basis and consistent with above-trend growth in Germany.
In other news, the daughter of Huawei's founder and the CFO of the company, Meng Wanzhou, was released by Canadian authorities over the weekend and has returned to China after an almost three-year detention in Canada.  China has released two Canadians previously detained for alleged spying.  Meng's detention became a flashpoint in deteriorating US-China relations under then-President Trump.  Relations between the US and China remain frosty and the resolution to the Meng case is unlikely to markedly change that.
The focus in the week ahead is again likely to be on central banks, the evolving situation at Evergrande, and US politics, with the US government set for another shutdown on Friday unless the debt ceiling is raised.  There is a raft of Fed speakers out this week, including Fed Chair Powell on Tuesday night and Governor Brainard tonight, with the market looking for any more colour around the more hawkish policy outlook outlined at last week's FOMC meeting.  The ECB's central banking forum, traditionally held at Sintra, takes place virtually this week.  Former ECB President Draghi often used the forum as a platform for policy announcements.  BoE Governor Bailey's comments, both on a panel at the Sintra forum and separately tonight, will be closely watched given the BoE's more hawkish messaging last week.  Manufacturing surveys, including the ISM in the US and the PMIs in China are among the highlights data-wise.  It's a quiet week in NZ, with the final version of the ANZ Business Survey for September the highlight.