Bloomberg USD index is 0.5% higher and at near two-week highs; German CPI surprised on the downside; NZDUSD is down 0.8% the past 24 hours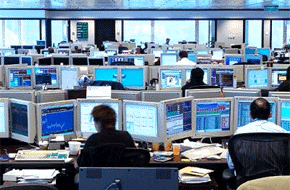 The USD is stronger across the board overnight in response to the rise in US yields.  The Bloomberg USD index is 0.5% higher and at near two-week highs (although it remains down for the year).  It remains to be seen though whether the market reaction signals the start of a re-coupling between US interest rates and the USD (the relationship broke down some months ago).  US data overnight was a mixed bag, with consumer confidence rising to its highest level since 2000 (seemingly not impacted by recent stock market volatility) but the trade deficit and durable goods orders were weaker. 
Elsewhere, German CPI surprised on the downside and remains at a low level despite the strengthening economy.  The all-important Eurozone core-CPI is released tonight.  Bundesbank President Wiedmann, a well-known hawk, said he wanted QE to end this year (which is no surprise).  On the prospect for rate hikes, he sounded less hawkish than we would have expected.  He noted "the market has certain expectations on a possible interest-rate change in 2019, based not only on the dataset, but also on our communication, and these expectations are -- I'd say -- not completely unrealistic."  The EUR is at 1.2250, its lowest level in over 2 weeks. 
The NZD is down 0.8% the past 24 hours.  The weaker than expected NZ trade balance yesterday pushed the NZD down from around 0.7320 to 0.73, and it has extended those losses overnight, in sympathy with the broader moves in the USD.  The ANZ Business Survey and net migration are released today.  NZ rates were largely unchanged yesterday, with a small flattening in the swaps curve.  The NZ rates market should takes its lead from the US today, and we're likely to see that flattening reverse. 
We have a busy day ahead in terms of data.  Besides the NZ releases and European core-CPI, the Chinese PMIs are released alongside the second estimate of US GDP.
---
Get our daily currency email by signing up here:
---
BNZ Markets research is available here.