NZD at 0.7215 USD is at three week lows; USD is a little stronger overnight; GBP was the worst performing currency as tensions mount between the EU and UK over Brexit; JPY was the best performing currency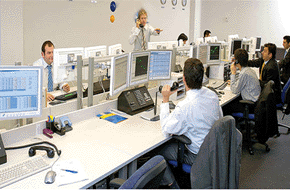 The USD is a little stronger overnight, extending its gains made in response to Powell's comments.  The EUR made a 6 week low, and currently sits just above 1.22.  Eurozone core CPI met expectations at 1%, well below the ECB's target.  That shouldn't deter the central bank from amending its forward guidance at next week's meeting (likely signalling an end to QE later this year). 
The GBP was the worst performing currency overnight after the EU released its draft legal agreement for Brexit.  The draft document outlined a 'backstop' arrangement for the Irish Border which would see Northern Ireland remain in the Customs Union (effectively creating a border between the UK and Northern Ireland).  Theresa May responded in parliament by saying "no UK prime minister could ever agree to it".  The UK government hopes to agree a transitional arrangement with the EU at the March 22nd EU Summit, but the risk is growing that the dispute over the Irish border causes this to be delayed.  Theresa May is due to outline her vision for Brexit in a speech on Friday where she is widely expected to make a proposal for 'managed divergence' between the UK and the EU (something EU Council President Tusk has already slammed as "pure illusion"). 
The JPY was the best performing currency overnight, possibly due to the BoJ's decision to reduce the amount of long-dated JGBs in their purchase operations.  When the BoJ announced a similar reduction earlier this year, there was a sharp reaction in both the JPY and global bonds, as market participants fretted that the move could signal the start of the BoJ stepping back from QE.  While the yen strengthened overnight, there was little market reaction in bond markets, with the market seemingly reassured that the BoJ's 'Yield Curve Control' policy will remain in place for some time, despite occasional technical adjustments to the purchase amounts. 
The NZD is a touch lower than this time yesterday, at 0.7215 – three week lows.  The NZD declined slightly after the release of the ANZ Business Survey yesterday which showed a modest pick-up in expectations but some softening in the inflation indicators.  Swap yields rose modestly yesterday in response to the moves in the US. 
In Australia, the ABS Capital Expenditure (capex) data are released today and expected to show a solid 1% increase on the quarter.  Our colleagues in NAB changed their RBA cash rate view yesterday and now see only one hike from the central bank this year, likely November (previously they had seen two rate hikes in 2018).
---
Get our daily currency email by signing up here:
---
BNZ Markets research is available here.