NZD is having a much better day after its recent rout; NZ rates across the curve and some steepening; UST yields sustained yesterday's upward move; EUR has been under a bit of pressure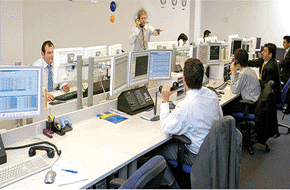 The NZD is having a much better day after its recent rout, alongside a recovery in other commodity currencies and emerging market currencies.  Despite UST yields sustaining yesterday's upward move, US equities have shown a modest recovery.
The mood of the market is looking a bit better today.  The shock value of the US 10-year yield breaking up to a 7-year high yesterday seems to have already subsided and US equities have recovered almost all of yesterday's losses.  The peak in the US 10-year rate ended up being just over 3.09% and after retreating back down to the 3.06% mark for much of the Asian trading session, overnight it has picked up again to just under 3.09%.  Second-tier data on the housing market and industrial production have had little impact on the market.
In geopolitical news, some doubt emerged over whether the North Korea and US summit would take place next month. North Korea suspended high-level talks with South Korea, citing its objections to military exercises being conducted with the US. Following that a senior North Korean official said Pyongyang isn't interested in a summit with the US focused solely on denuclearisation and accused Washington of trying to "impose on our dignified state the destiny of Libya or Iraq."  The White House has offered a more optimistic tone and pushed back on reports that the Trump-Kim Jong Un meeting wouldn't proceed next month.
The NZD got whacked yesterday alongside other commodity currencies and emerging market currencies as the US 10-year rate broke up to new highs and supported the USD.  Since then, despite a consolidation of sorts in US rates, we've seen a reversal of that currency move.  The NZD got down to a low of 0.6851 in early afternoon trading and it has recovered up to around the 0.69 mark.  Technical relative strength indicators point to the NZD as being in oversold territory after its 7% rout since mid-April, exaggerated by some unjustified long speculative positioning at its peak.  Positioning is likely more neutral now after a clean-out and a period of consolidation is due.  Looking at the fundamentals, our short-term fair value model estimate remains around the 0.72 mark, supported by high levels of risk appetite and NZ commodity prices remaining close to cyclical highs.
Australian wage data came in weaker than market expectations, adding to the case for the RBA to sit on its hands for some time yet, just like the RBNZ.  This saw NZD/AUD recover from a low of 0.9174 to back up through 0.92, but the move wasn't sustained and we are tracking back around 0.9180. 
EUR has been under a bit of pressure, dropping to a fresh low for 2018, falling to as low as 1.1764.  Italian politics has returned to focus as Italy's populist leaders hammer out a deal to form a new government.  Early reports suggested that the parties agreed to aim to get a €250b write-off of debt currently held by the ECB – something that would be a complete non-starter from the ECB's perspective.  However, it was later confirmed that there would be simply a request for a change in accounting rules so that securities brought by the ECB wouldn't be counted as debt/GDP ratios in the Eurozone treaties.  Nevertheless, the damage to sentiment for Italian bonds had been done, with the country's 10-year rate rising by 16bps to a 7-month high of 2.11%.  EUR has recovered a little to just over the 1.18 mark, while NZD/EUR is up 0.8% for the day to 0.5840.
In other news, Japan GDP data underwhelmed, showing a modest contraction in Q1.  However, this had little impact on the market.  USD/JPY has sustained the previous night's move up through 110, as UST yields sustain their move higher.  NZD/JPY is near the strong support level of 76.
Yesterday we saw higher NZ rates across the curve and some steepening, a reaction to the move in US rates during the previous session.  The April 2027 government bond moved up 6bps to 2.80%, which is still in the bottom half of the range it has traded for the past year, highlighting the delinking between NZ and US rates over that time.
The focus this afternoon will turn to the NZ Budget.  This should show a healthy set of government accounts, allowing the government to make good progress towards its pre-election spending promises and still achieve its net debt target of 20% of GDP within five years.  We doubt the Budget will have any impact on rates or the NZD.  In Australia, the employment report is expected to show the unemployment rate steady at 5.5%, keeping the RBA on a decisively neutral policy path.
---
Get our daily currency email by signing up here:
---
BNZ Markets research is available here.