President Trump continued with plans to impose tariffs on an additional $200b of Chinese goods; equity markets, US bond yields, and commodity prices generally fell; AUD and NZD continued to press lower overnight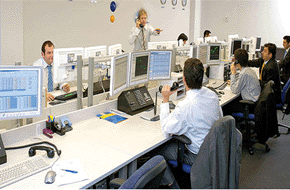 A bit of news over the past 24 hours. Shortly after we hit the send button yesterday morning, President Trump continued with plans to impose tariffs on an additional $200b of Chinese goods by releasing a list of targeted products. The US Trade Representative's office said the 10% tariffs could take effect after consultations end on 30 August. If these proposed tariffs proceed, this would see duties implemented by the Trump administration on China cover about half of all US imports from that country. It is another escalation in trade tensions. China condemned the move and late yesterday afternoon said it would be 'forced to retaliate to new US tariffs'. These developments punctured the previously prevailing positive risk sentiment.
Equity markets, US bond yields, and commodity prices generally fell. The Shanghai Composite Index fell 1.8%, taking losses from its January high to more than 22%. The S&P500 currently sits down 0.6% on the day, driven by the energy sector. Trade-driven global growth concerns have hurt oil prices, with Brent crude down nearly 6% despite US inventory data showing the biggest drop since 2016. Similarly predictable risk off responses were seen in currency markets with the JPY initially lurching higher and commodity currencies lower.
Overnight, the US dollar strengthened against all comers. The DXY Dollar Index is up 0.6%. A 0.7% drop in CNY pulled Asian currencies lower. After dipping below 110.80 yesterday, USDJPY ripped above 112.00 to its highest level since early January. Slightly stronger than expected US PPI inflation data did the USD no harm.
AUD and NZD continued to press lower overnight, after initial falls yesterday. From around 0.7470 this time yesterday, AUD/USD has slid a cent to around 0.7370. NZD/USD has dropped from near 0.6840 to about 0.6760, not all that far from year to date lows just under 0.6700.
Bank of Canada hiked 25bps, to 1.50%, as the vast majority of economists expected. Accompanying commentary maintained a hawkish tinge noting the 'Governing Council expects that higher interest rates will be warranted to keep inflation near target and will continue to take a gradual approach, guided by incoming data.' This saw CAD outperform other commodity currencies, but with oil prices under pressure, it could not match USD strength. From 1.3140, USD/CAD initially dipped under 1.3070 before bouncing and pushing up through 1.3200 as oil prices softened.
Reports that some ECB policy makers see an increase in interest rates as early as July next year saw Bund yields edge higher. EUR/USD pushed up toward 1.1760 at one point before the single currency gave way to broad USD strength. EUR/USD opens this morning around 1.1680, down around 0.6% on this time yesterday.
GBP was relatively subdued compared to other major currencies with no new news on Brexit machinations and with no doubt many English eyes on a football game in Russia rather than currency markets. GBP/USD is around 0.5% lower, close to 1.3210.
US Treasury yields fell immediately yesterday after the new China tariff list was revealed. From around 2.865%, the 10 year Treasury yield fell around 4bps before stabilising. Overnight, yields did push back above 2.86% supported by higher inflation data, before pulling back to around 2.84% as oil prices slumped.
Yesterday, local yields pushed lower reflecting the turn down in risk sentiment. NZ 2 year swap rates fell nearly 2bps, to close just under 2.18%. NZ 5 year swap closed down a touch over 1bp at 2.565%. NZ bond yields were between flat and down 1bp on the day across the curve.
Today, markets will remain most alert to any further trade tension developments. NZ's June food price index will be of some economic interest as an input to calculations for next week's Q2 CPI. But it is unlikely to move markets. Offshore, most data focus will be on US CPI inflation that is expected to tick higher. Core annual inflation at 2.3% wouldn't overly concern the FOMC as it is relaxed to see some overshoot of 2%, but it will maintain the idea of further rate hikes. Fed speakers Williams (shortly) and Harker are due overnight.
---
Get our daily currency email by signing up here:
---
BNZ Markets research is available here.