The NZD has spent the last 24 hours hovering around 0.6700, while US equities and bond markets show little movement; USD is down just 0.1% for the day; NZDAUD shifted up to a higher plane after the retail sales data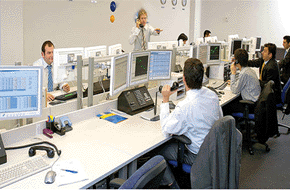 There has been little change in currencies overnight.  Market reaction to yesterday's US political drama has been modest and trading conditions have been light.  The NZD has spent the last 24 hours hovering around 0.6700, while US equities and bond markets show little movement.
Soon after we went to press yesterday, Trump's former personal lawyer Cohen pleaded guilty to illegal campaign finance charges and implicated Trump, saying that "the candidate" directed him to commit a crime. Soon after, Trump's former campaign chairman Manafort was convicted of eight counts of tax and bank fraud charges and this was seen as a "win" for Special Counsel Mueller in his investigation of electoral interference regarding the Presidential election.  That now takes the tally to five – the number of people closely associated with President Trump who have pleaded or been found guilty of felonies, and it's not a good look for the President.
Political commentators were labelling yesterday as Trump's worst day of his presidency, with Cohen's testimony raising the chance of a Presidential impeachment should the Democrats gain control of the House at the mid-term elections.  This gives an added incentive for Trump to campaign for a Republican victory.  Trump's response has been predictable, accusing Cohen of fabricating testimony.
While all this political drama makes good TV and interesting reading, the market has taken the news in its stride.  There was a mini risk-off move straight after the announcements, but it hasn't been sustained.  S&P500 futures spent all of the Asian session in negative territory, but after a soft US open, the index is flat for the day.
The USD is down just 0.1% for the day on the three indices we monitor. After the FOMC minutes were released this morning, the initial market reaction was a slightly weaker USD, but the move wasn't sustained.  The first headline that came out was "Fed saw trade, housing and emerging markets as downside risks".  Overnight data showed US existing home sales weaker than expected, falling to a 2-year low.  Housing market indicators remain a soft spot in an otherwise robust US economy.
The minutes also showed "Many Fed officials saw another hike likely appropriate soon".  The takeout is that a September hike should be taken as a given (it is nearly fully priced), while further hikes, particularly through next year, shouldn't be taken for granted and will depend on how the downside risks play out.  As we get further into the tightening cycle, the uncertainty about the rate path will increase.  The minutes noted that "a number of participants emphasized the considerable uncertainty in estimates of the neutral rate of interest...continuing to provide an explicit assessment of the federal funds rate relative to its neutral level could convey a false sense of precision.''  The US Treasury curve is little changed for the day, with the 10-year rate down less than 1bp at 2.82%.
The NZD is at pretty much the same level as this time yesterday, just under the 0.67 mark.  We got to as high as 0.6720 yesterday after much stronger than expected retail sales data for Q2.  This was the first hard evidence that economic growth in Q2 was solid, despite weaker levels of confidence and the media beat-up on the economy.  We left our GDP forecast for the quarter at 0.8% q/q, with the stronger data removing some potential downside risk.  If growth comes out much stronger than the RBNZ estimated, as we suspect, it increases the hurdle rate for any potential near-term easing in monetary policy.  The NZ rates market was little moved, with the OIS, swaps and government curves all showing little change for the day.
NZD/AUD shifted up to a higher plane after the retail sales data and it has sustained that move, sitting around 0.9110 this morning.  The stronger NZ data and political uncertainty in Australia – with PM Turnbull's position tenuous ahead of another likely vote to oust him – has given an excuse for traders to cover short NZD/AUD positions.
There isn't much to say about the other major currencies, which have shown only modest movements.  In other news, yesterday Politico reported that a US-Mexico NAFTA deal would be signed Thursday, but overnight a spokesperson for the US Trade Representative's office said there was no deal yet and that major issues remain.  Sources say that progress has been made during five weeks of discussions between the US and Mexico on issues including rules for cars, but there's no broader agreement on reshaping NAFTA.
Crude oil rose by 3% after US data showed a big decline in crude inventories.
Tonight sees the release of a number of PMI indicators across Europe and the US.
---
Get our daily currency email by signing up here:
---
BNZ Markets research is available here.