Roger J Kerr suggests the Kiwi dollar may have struck fair equilibrium value in the US68c to US70c range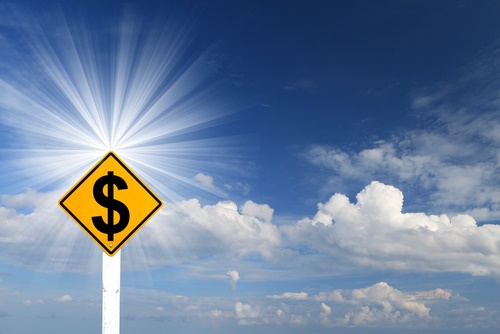 By Roger J Kerr*

Having dropped 10 cents against the USD from 0.7400 in April of this year to the 0.6400's in early October, the Kiwi dollar has made a remarkable  4 ½ cents recovery over the last two months.
As regular readers of this column will recall, the Kiwi dollar was assessed as well over-valued at 0.7400 and certainly well under-valued below 0.6500 only a few short weeks ago.
The prime reason for the sharp turnaround in the Kiwi dollar's fortunes during October was hedge fund speculators holding "short-sold" NZD positions finally unwinding some of those positions and buying the currency back.
There is always a catalyst that causes the FX speculators to review their open positions and make the decision to unwind. In the case of the Kiwi dollar over recent weeks it has been a combination of stronger local economic data (GDP growth and jobs numbers), a marginally less dovish RBNZ and a recovery in Emerging Market currencies against the USD in global FX markets.
The unanswered question for local USD importers and exporters at a rate of 0.6880 today, is where to from here?
Importers should have been well hedged for 12 months forward back in April; however that hedging will now be starting to run down. Exporters in USD should have loaded up hedging percentages to the maximums of policy bands between 0.6700 and 0.6500.
If USD exporters were too hesitant and failed to lift hedging percentages through the October/November period (because several banks were forecasting the NZD/USD to continue to depreciate towards 0.6000), they may need to review their own internal FX risk management decision-making processes, as over-reliance on anyone's currency forecast normally results in sub-optimal outcomes. Actively managing foreign exchange risk within prescribed hedging policy percentage bands is all about future risk mitigation, balanced against the probability of future adverse or favourable rate movements on the unhedged portion.
My view is that the NZ dollar is now starting to settle into a trading range of 0.6800 to 0.7000 against the USD and these levels represent a fair equilibrium value based on New Zealand specific factors.
Downward trending dairy prices and interest rates remaining lower for longer are factors that will keep a lid on any aggressive Kiwi dollar appreciation from here.
However, on the other side, the currency speculators holding "short-sold" NZD positions have so far only closed-down a small proportion of their total open NZD positions. Therefore, any pull-back down in the Kiwi will be met with strong buying demand from those speculators as they seek to unwind their positions before the end of the year. Last week the Kiwi recoiled to 0.6775 after the strong rally higher, however it did not stay there for very long.
It was expected that local business confidence would start to recover in November; however the ANZ monthly survey displayed no sign of any improvement in sentiment.
The survey would have been conducted before the Coalition Government announced several compromises on their employment law changes. Uncertainties around collective agreements and unrestricted Trade Union access to employer's workplaces were the main beefs business folk had about the employment environment.
Other confidence surveys of small business groups appear to be much more positive and anecdotally several of my clients are telling me that they have just had their best months' trading ever.
Look for NZ business confidence to improve significantly over coming months as earlier "worst fears" have just not materialised. Improving business confidence levels will be supportive of the Kiwi dollar.
If the domestic NZ variables for the Kiwi dollar are evenly balanced in the 0.6800 to 0.7000 range, it comes back to what the US dollar will do over the next six months against the word's major currencies.
US President Donald Trump has made several calls for a weaker US currency value since he came to power in late 2016. He has accused the Europeans and Chinese off deliberately manipulating their currencies weaker to gain a trade advantage.
So far the US dollar has strengthened through 2017 and 2018 as the US increases interest rates and other nations don't.
Trump's insulting and provocative behaviour to all and sundry is hard to comprehend, however you have to admit that he called for lower oil prices a few months ago and they have subsequently decreased by 35%.
He has been pressurising the US Federal Reserve to tone down their interest rate increases, and last week Fed Chairman Jay Powell obliged with a subtle change in wording as to how far from "neutral" interest rates settings are.
At the G-20 leader's summit this weekend in Buenos Aires Trump appears to have forced a watering down in the language around free-trade and secured a review of how the WTO rules operate.
The outcome of the Trump dinner meeting with Chinese Premier Xi Jinping is not known at the time this column is published, however any progress to a truce on the trade wars would be seen as negative for the US dollar and positive for the Kiwi dollar. A weaker US dollar in early 2019 as the US interest rate positive wanes and the budget deficit negative increases may well cause the NZD/USD rate to pop above 0.7000.
There is always a lot of doomsday discussion around NZ house prices following Australian house prices down and this leading to a severe economic downturn and lower NZ dollar value as a result.
Australian house prices have already slowed-up considerably over the last two years (refer chart below). However, with good GDP growth and low unemployment/interest rates, further declines do not seem likely.
The Australian dollar has depreciated 10% against the USD this year and further AUD depreciation due to further falls in Aussie house prices also seems very unlikely.
---
*Roger J Kerr is Executive Chairman of Barrington Treasury Services NZ Limited. He has written commentaries on the NZ dollar since 1981.