New Zealand's inflation is set to hit another 10-year high, but the key question will be whether this is a short run thing or the start of a lasting wage and price spiral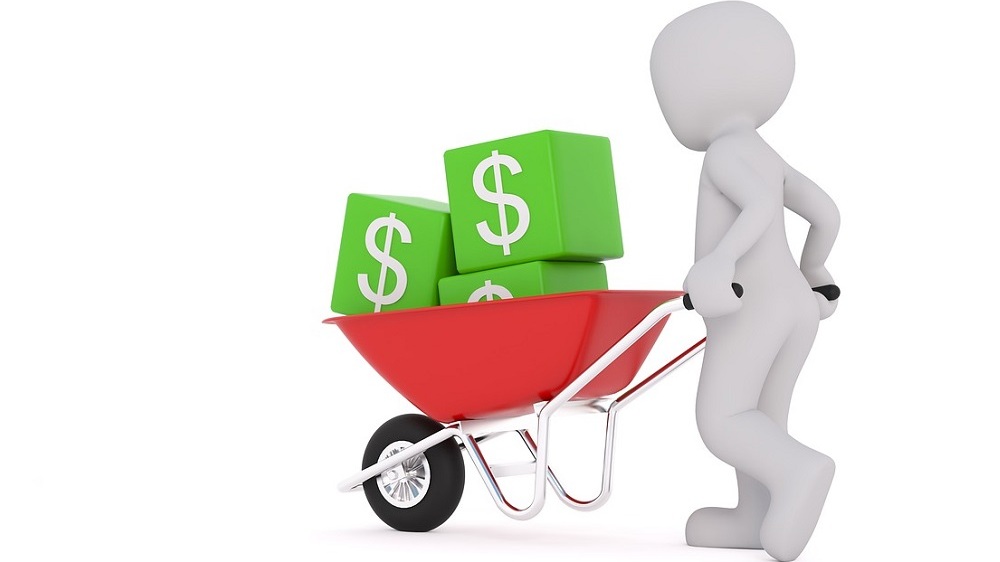 Inflation figures set to be released next Monday (October 18) will again be super hot when compared with recent history.
However, while everyone it seems can agree we will likely see a figure of in excess - possibly well in excess - of 4% for annual inflation, where the big debate comes in is what exactly we are seeing here.
If we go back earlier in the year the theme was very much that global supply chain issues would cause some short term spikes in inflation around the world - but that this would soon cool down, in fact by the end of the year.
In New Zealand earlier this year economists were thinking that inflation would likely top out in the middle of this year some time. 
Now, however, the timeframes are being pushed further and further out, with some suggestions we won't see the peak in inflation till early NEXT year.
The Reserve Bank (RBNZ) is of course already reacting. Last week the Official Cash Rate was increased from the 0.25% emergency setting it had been on since March 2020 to 0.5%. Further gradual rises are expected, with economists seeing the OCR likely being around 1.5% by next year.
Beyond the headline figure of inflation next week then, the big point of interest will be the composition of inflation and how long-lasting the impacts might be.
The RBNZ, which is forecasting annual inflation of 4.1% as at the end of the September quarter, will happily 'look through' high short-term inflation figures if these are seen as a temporary spike due to one-off issues - such as the supply disruptions the world is seeing.
However, the trouble starts if those 'one-off' disruptions set off a second wave of inflation, such as rising prices, which then leads to higher wage expectations - yes, the so-call wage and price spiral.
There's already some evidence this is happening in New Zealand, with our labour market tighter than a tight thing and businesses facing immense cost pressures. The latter point was highlighted again in the ANZ Business Outlook survey preliminary reading for October released this week. 
As well as showing that an incredibly high net 85% of businesses are expecting to raise prices, the survey also showed (perhaps not surprisingly) that 12-month inflation expectations were above 3%. Remember that the RBNZ is tasked with keeping inflation in a 1%-3% range, explicitly targeting 2%. 
It's not a disaster if inflation rises above 3%, as it did with a big jump to 3.3% in the June quarter. But it comes back to the issue of how long inflation may stay high - and already as alluded earlier - the timeframes for when inflation may start to cool again are being pushed out.
Okay, so what are we expecting next Monday? An annual figure of around 4.4% to 4.5% is being touted by economists. That's higher than the RBNZ is picking. Housing, food prices, and transport-related costs are expected to be key drivers.
The inflation figure is also going to be the highest since 2011. But it is well worth remembering that the 2011 figures (which topped out at 5.3% in June of that year) were blown up by the last GST increase. 
If we want to look at 'genuine' inflation - just naturally generated - then we need to go back to September 2008 for an inflation figure that's bigger than the one we are going to get.
So, a figure of 4.4%-4.5% for annual inflation to September seems about agreed on. But what comes next. Is this the peak? Well, probably not.
BNZ economists had been picking 4.3% inflation for the year to September, but tweaked that higher after high food price figures for September came out this week and also following that ANZ Business Outlook survey. 
The BNZ economists now reckon on a 1.7% quarterly rise in prices for a 4.4% annual figure. They say the quarterly figure will like be the peak, in terms of quarterly rises - but see the annual figure rising further.
"The December quarter should see the peak in the annual reading with CPI inflation climbing to 4.7%," BNZ head of research Stephen Toplis says.
However: "In our opinion, the risk to these near-term forecasts is weighted to the upside. A 5.0% annual reading certainly can't be ruled out."
Westpac senior economist Satish Ranchhod has a slightly lower inflation pick, going for a 4.2% annual rate.
He notes that New Zealand is "currently being buffeted by a perfect storm of inflation pressures".
"Much of this is a result of offshore factors. Disruptions to global manufacturing have resulted in shortages of many consumer goods and production inputs. That's been reinforced by a lack of international shipping capacity, which has resulted in transport costs for many goods rising rapidly in recent months. And on top of those factors, we've also seen global oil prices effectively doubling over the past year."
But then there have been cost pressures specific to New Zealand.
"Most notably, the closure of our borders means that many businesses are struggling to source specialised labour. That's seen wage costs pushing higher as businesses compete to attract staff. But the strength in inflation is not just due to rising costs. Prior to the Delta outbreak, domestic demand had been rising much faster than had been expected.
"In sectors like construction, firm demand has meant that businesses have greater scope to pass on cost increases into final prices, rather than taking a hit on margins.
"Furthermore, and of particular importance for the RBNZ, strong demand also means that inflation pressures are likely to persist even when the current supply-side pressures ease off. While the Delta-outbreak may moderate some of those demand side pressures in the short-term, we're still looking at a strong medium-term inflation outlook."
ASB senior economist Mark Smith, who is picking 4.4% annual inflation, says the ASB economists have long been wary of two key upside risks.
"First, that the peak in CPI inflation proves to be higher than considered by the market consensus and the RBNZ. This looks to be happening, with much of the news on the inflation ledger to the upside (including global oil prices at 7-year highs). Our updated forecasts are now pointing to annual CPI inflation exceeding 4.5% by the end of this year," Smith says.
"The second major risk is that the uplift in inflation ends up having a more persistent impact on consumer prices over the medium term.
"It is still comparatively early days, but our gut feeling remains that high inflation will stick around for longer. Various cost shocks could easily filter through into widespread price increases. Labour shortages are looking increasingly chronic, with little relief from an open border for a while yet. What's more, consumers (and firms) appear increasingly resigned to having to accept higher prices."
ANZ economist Finn Robinson and senior economist Miles Workman, who are picking a 1.8% quarterly rise, for a 4.5% annual inflation figure, have similar views.
"There are still a lot of one-off and 'temporary but persistent' factors pushing up prices, but more concerning for the RBNZ will be the strength evident in underlying inflation pressures," they say.
"A strong reading for core inflation next week may increase the RBNZ's conviction (and market pricing) for near-term OCR hikes, but downside risks to growth and employment certainly aren't going away, and delivering ongoing hikes may be no simple matter. As we head into the Christmas rush, pressure on already-stretched supply chains means we may not see inflation peak until the New Year – a bit later than we previously thought."
The ANZ economists say that these inflation figures "may sound pretty disheartening", especially considering they are currently only forecasting a 4.2% year-on-year increase in average hourly earnings over the September quarter (ie slightly negative real wage growth).
"But we're confident that all going well, the RBNZ will be able to quickly rein in inflation pressure with a series of gradual OCR hikes over the next year. Household debt is high and rising interest rates will get traction, undoubtedly. The COVID-related price rises we've seen won't last forever, and once supply chain congestion starts to ease, some prices may fall.
"Of course, the timing and magnitude of this normalisation is impossible to accurately forecast.
"When you add a central bank removing stimulus to COVID disruption easing, the medium-term outlook for inflation in New Zealand is more benign than the rather alarming headline numbers would suggest.
"If the RBNZ were to stand idly by, the risk of a wage-price spiral would be considerable, but that isn't our forecast.
"The challenge for the RBNZ is that the longer the current Delta outbreak in New Zealand lasts, the more downside risk to growth and employment builds, while price pressures continue to rise."