In its latest Monetary Policy Statement the Reserve Bank has expressed surprise that house price inflation has not picked up as it expected and it now forecasts very modest growth over the next few years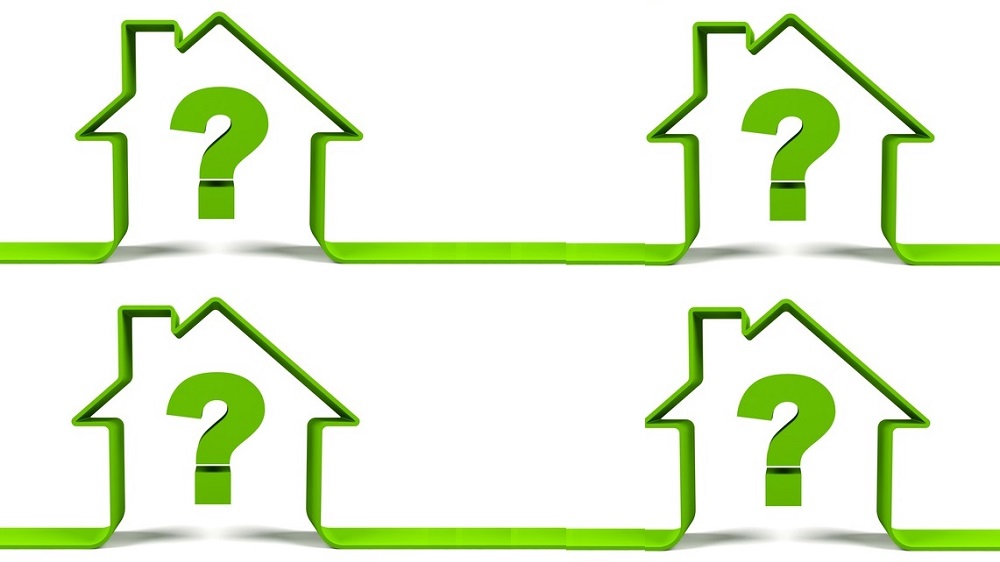 The Reserve Bank has slashed its house price projections for the rest of this year and is clearly baffled as to why actual prices have turned out so much weaker than it expected.
Meanwhile Westpac economists are going counter to this and suggest following the RBNZ's double-cut of the Official Cash Rate (from 1.5% to 1%) on Wednesday there's now upside risk to their pick that house price inflation will go to 7% in the next year.
Whereas in May the RBNZ had been expecting the rate of house price inflation to virtually double this year and to reach an annual rate of 4% by September (although then falling after), the central bank is now predicting just 2% annual house price inflation by September, dropping further to 1.5% by the end of the year.  It does pick a gradual acceleration in house price inflation to 3.1% by next year, but then falling again and being around 2.5% up to nearly the end of 2022.
The RBNZ has been sufficiently perplexed by the non-performance of house prices that it has even devoted a special section to house prices in its latest Monetary Policy statement.
In its May MPS the RBNZ has been expecting that NZ house prices would rise 0.9% in the June 2019 quarter. In reality the prices dropped by 0.8% in that same period.
"House prices are a key driver of household spending. Recently, house price inflation has been weak, influencing our forecasts for household consumption and residential investment," the RBNZ says.
It says house price inflation has been low despite falling mortgage interest rates in 2018 and early 2019 as lower "interest rates tend to support house prices by reducing the cost of financing home ownership".
"Given house price inflation was actually weak in early 2019, other factors must have had a dampening impact," the RBNZ says.
ASB chief economist Nick Tuffley comments that the RBNZ "appears a tad perplexed about why the housing market has remained so soggy".
He said ASB remains of the view that recent (and likely future) declines in mortgage rates will resuscitate the market.
"...But this is probably not going to show up in the data for another few months. Only in recent months has sales turnover started to recover."
Westpac chief economist Dominick Stephens says the fact that nationwide house prices fell in the June quarter seems to have "been particularly influential for the Reserve Bank".
He says he disagrees with the RBNZ's conclusions on house price inflation.
"We were previously forecasting 7% house price inflation for next year, due to the sharp drop in fixed mortgage rates that has already occurred," he says.
Following the surprise big OCR cut from the RBNZ and the resulting market reaction, suggesting another round of reductions in fixed mortgage rates "the risk to our 7% house price forecast is now to the upside".
"The RBNZ is extrapolating from the recent house price weakness, but one quarter of negative house price inflation does not a downturn make," Stephens says.
"We have recently observed a pickup in seasonally adjusted house sales and a drop in houses available for sale.
"These are straws in the wind suggesting the market will pick up later this year. More generally, New Zealand is clearly in the grip of a search for yield environment. Banks are seeing slow growth in deposits as people shun the low interest rates on offer. Instead, fund managers are experience strong inflows of funds and share market prices are through the roof. We think it is only a matter of time before Kiwis turn their attention to houses in this environment.
"However, we doubt that signs of a housing market pickup will be clear enough by November to dissuade the RBNZ from cutting the OCR, especially if news on the export front has worsened by that time, as we expect it will."
Going back to the weaker than expected house price performance this year, the RBNZ says in its MPS document that tighter restrictions on non-resident purchases of residential property are likely to have suppressed house price inflation.
"However, 'now or never' purchases could have supported prices between the announcement and the final implementation of the restrictions in October 2018."
The RBNZ says house price inflation appears to have slowed more in regions that had greater non-resident buyer activity, like Auckland and Queenstown, "but the role of the restrictions in this is unclear".
"Moreover, house price inflation in regions that had low non-resident participation also slowed in the June quarter 2019. Having been in place for nine months, the transitional impact of the restrictions may have largely run its course. Slowing net immigration and strong house building may also be dampening house prices. Building does not appear to be outpacing population growth, consistent with recent elevated nationwide rent growth. However, current house prices should also be influenced by expectations of future demand and supply. Lower net immigration and strong building could be dampening expectations of future supply and demand pressures, weighing on current house prices."
The RBNZ says other factors will have also influenced the housing market. Government policies regarding rental properties may have contributed to subdued demand from property investors.
"Given that many of these policies were signalled some time ago, their impacts on prices may have already occurred. That said, the Government's decision to not adopt a capital gains tax may provide a temporary boost to house price inflation in the second half of 2019, but we expect its impact on price growth will diminish after that."
Other potential influences on house prices include housing affordability constraints, which may have restrained house prices, and the easing of loan-to-value restrictions, which may have supported house price growth, the RBNZ says.
"Overall, we think lower mortgage rates, the diminishing impact of the foreign buyer ban, and the ruling out of the capital gains tax will outweigh strong building and declining net immigration, supporting prices through the rest of 2019. This is consistent with a recent pick-up in the number of house sales, which tends to lead prices by up to three months.
"Over the medium term, house price inflation is expected to remain relatively low as the support from lower mortgage rates fades. The subdued trend for house price inflation weighs on consumption and residential investment over the projection period."