ANZ economists say the fear of missing out dynamic has the potential to contribute to frothiness in the housing market that ultimately cannot be sustained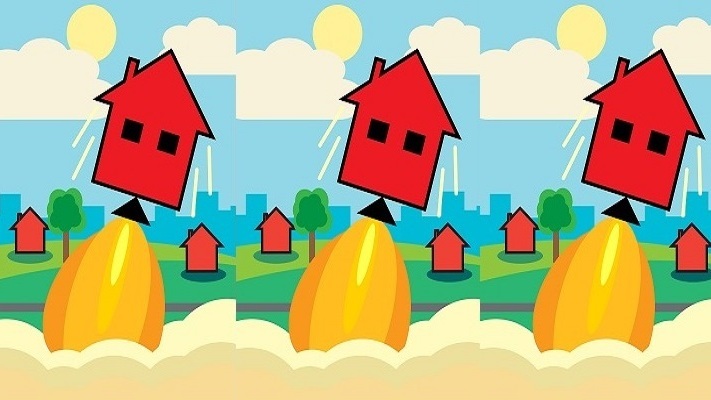 FOMO is back.
ANZ economists say there now appears to be an element of the fear of missing out (FOMO) driving the housing market, based on an assumption that house prices will keep increasing.
In the bank's latest ANZ Property Focus, ANZ chief economist Sharon Zollner, senior economist Liz Kendall and senior strategist David Croy are forecasting that house prices will actually fall 4% in 2021, before recovering, but concede this is a smaller and later fall than they earlier expected.
For now, though, there's FOMO, a dynamic that "has the potential to contribute to frothiness in the market that ultimately cannot be sustained – adding to financial stability risks", they say.
"The fact is, history – especially further back than the past few decades – tells us that house prices do indeed fall from time to time and that the market can turn very quickly." 
They say expectations that interest rates will remain low are encouraging borrowers to enter the market with debt levels that are high relative to their incomes, even if deposits are decent.
"We have seen first home buyer activity increase, and those buyers are more likely to be in vulnerable debt-to-income categories, even if their equity positions are good. Indeed, there has been an upward trend in the share of buyers in riskier debt-to-income buckets over the past year."
The economists say "exuberance", if it continues, could contribute to a more pronounced housing cycle, "adding to risks that the housing market has further to fall if it eventually turns".
"This risk is accentuated to the extent that buyers who are entering the market have high debt-to-income ratios, making them more vulnerable to income strains. Income strains are a typical pressure point for the housing market in a recession."
Good equity positions (low LVRs) make it less likely that homeowners will go into negative equity if house prices fall, they say.
"But if someone's income dries up, then they may not be able to service their mortgage, no matter how low mortgage rates might seem right now.
"In the extreme, this can lead to significant financial hardship, fire sales and nasty feedback loops between house prices, spending and credit supply."
Debt levels are high
The economists note that house prices and household debt levels are already very high in New Zealand, making the market vulnerable to a "disorderly correction" at some point.
"This isn't a new risk by any means, but an outright housing boom in a recession would certainly up the ante.
They say housing affordability is a serious social and economic problem in New Zealand that requires some mix of lower prices and/or enormously higher incomes to resolve.
"Seeing prices drift lower as a result of more supply, weaker population pressures or adjusting regulation would be socially desirable, even if it would come at a cost to existing homeowners.
"But triggering a demand-choking painful correction in house prices would most certainly not be a win.
"To be clear, it is not our expectation that such a painful correction in house prices will occur, but the risk is there, and increased speculative behaviour that could expose borrowers to income strains adds to it."
Housing market 'out of step'
They point out that unemployment looks set to rise, even if by less than previously expected, and some households will face more challenging times ahead.
"As such, we are becoming concerned that the housing market appears to be increasingly moving out of step with fundamentals, like rents and incomes – particularly given our expectations for where those fundamentals are headed."
Therefore, they say looking forward, they expect that the economic recovery will stagnate, that closed border impacts will become more evident, and that income strains will increase – and ripple well beyond low-income earners.
"It is our view that these effects will see some wobbles emerging in the housing market as we enter 2021, even as mortgage rates move lower.
"Our current assumption is that we see another strong quarter to finish the year, but that house prices will fall 4% next year, before recovering. This is a smaller, later fall than our previous forecasts.
"Of course, the outlook is highly uncertain and the strength in the housing market to date has surprised us.
"It is possible that further declines in mortgage rates have a more potent effect than we assume and the housing party goes on longer.
Recognising the risks
"But there is also the possibility that increased income strains, reduced population pressures, and a shift in expectations lead to a more abrupt adjustment in house prices than incorporated in our central forecast."
The economists say that policymakers will be "cognisant of the risks on both sides".
If, however, the market continues to run hot and macro-prudential policy is deemed necessary, the obvious response would be to reinstate LVR restrictions, which were lifted in May, at least for 12 months.
The economists say that responding to the situation with broader tools, like the 'counter-cyclical capital buffer', could risk choking non-housing lending though, so not all macro-prudential policy options would be deemed appropriate.
"The RBNZ plans to review whether to reinstate LVR restrictions in March next year. The case would be particularly clear if there was a surge in low-deposit lending between now and then. But implementing LVRs isn't the only option, and it may not be effective or indeed the best response.
"High debt-to-income ratios (like high LVRs) can be a significant source of vulnerability in a downturn, and risks tentatively appear to be building in this area.
'A case could be made for DTIs'
"The RBNZ does not currently have a mandate to implement debt-to-income (DTI) restrictions, but its macro-prudential policy powers are currently under review as part of The Reserve Bank Act Review.
"A case could be made for expanding the RBNZ's powers to include these sorts of tools should they be required in the future, even if they are not needed any time soon.
"But it's political, because DTIs make it harder for first home buyers to get on the ladder."
Broader policies, the economists say, are also needed to address our long-term housing affordability challenge, like adjustments to regulations limiting land supply and building, and ensuring that population flows are sustainable (once the border opens) given limited home building capacity and infrastructure. Such policies can help from a financial stability perspective too.
"Lack of responsiveness of housing supply and huge swings in population can lead to house prices becoming unaffordable, but can also lead to more exaggerated house price cycles overall. There are no easy answers, but doing nothing isn't a solution either."