Economists see drop in global dairy prices as underscoring need for caution about assuming further price gains later in the year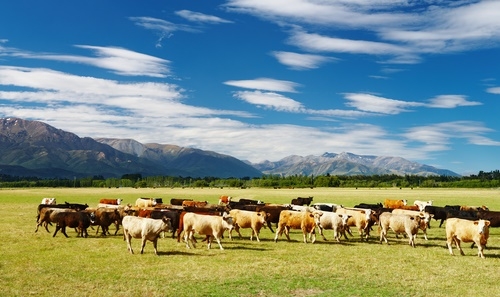 By David Hargreaves
Economists are expressing caution after the recent rally in global dairy prices came to an abrupt end during the night, with prices falling after rising in four consecutive auctions.
The 3.1% drop in the GDT Price Index and the 4.6% slump in Wholemilk Powder (WMP) prices were bigger drops than had been indicated by dairy futures prior to the auction.
AgriHQ dairy analyst Susan Kilsby said the slow down in the recovery of the dairy markets would be disappointing for dairy farmers whose cashflows have been squeezed by two seasons of low milk prices.
"While the market had generally eased, the results of the latest GDT auction still came as a surprise. The NZX Dairy Derivatives market had predicted both WMP and skim milk powder (SMP) prices would lift again at the October 20 GDT event," Kilsby said
She said the NZX Dairy Derivatives market still shows dairy commodity prices trending up in the coming months but the rate of growth has slowed. A fortnight ago whole milk powder (WMP) was expected to reach US$3000/t by the end of 2015 but this price was now not expected to be achieved until May 2016.
Westpac senior economist Michael Gordon said while the latest auction result was weaker than the Westpac economics team expected, it "underscores our earlier caution about assuming further price gains this year".
"In contrast to the drop in New Zealand's milk production so far this season, Northern Hemisphere milk supply has yet to show any pullback in response to low prices. And there is no reason at this point to believe that global demand for dairy has strengthened." Westpac's forecast of Fonterra's milk price for the current season remains at $5.30 per kilogram of milksolids, compared with Fonterra's official current forecast of $4.60.
AgriHQ's Kilsby noted that Fonterra's milk intakes for September were 9% below year-ago levels.
"The news of the sharp fall in milk supply should have supported a lift in GDT prices, however that was not the case," she said.
ANZ senior economist Mark Smith said the drop in prices suggested that the recent market rally "may have gotten a little ahead of itself".
"The result was driven by weaker prices for milk powders. Prices for whole milk powder fell 4.6% to USD2,694 per MT, which was worse than implied by NZX futures despite the recent tailing off in the latter. Prices for skim milk powder were down 4.5%, with a chunky 11% fall for butter. At present prices remain consistent with Fonterra's NZD4.60 per kg MS 2015/16 milk price forecast, but if predictions of an El-Nino event come into fruition, prices could move up sharply in the New Zealand summer months."
ASB rural economist Nathan Penny said dairy markets were "moving back into balance".
"With the market oversupplied for more than a year, NZ farmers have reined in production to better reflect the current state of demand. Dairy prices now reflect this current balance. Overall prices lifted over 60% and WMP prices over 80% in the four prior auctions. However, supply and prices still have more work to do.
"Today's result is a change down the gears – we expect prices will continue to lift over the remainder of the season, but at a more gradual pace. For now, NZ production is doing the heavy lifting in terms of supporting prices. Other suppliers globally are also likely to contribute, albeit belatedly and modestly, to slower supply growth as farmgate prices remain generally low, particularly in the EU. Meanwhile, global demand growth remains modest; hence prices are likely to only climb back to average levels over the season. All up, this pause and change of pace in price gains is consistent with our 2015/16 milk price forecast of $5.00/kg," he said.
On September 24 Fonterra put out its current price forecast, which was up from the previous forecast of $3.85. However, Fonterra also updated and revised down its prediction of milk production, having earlier forecast a drop of 2-3% on last season's output.
Chairman John Wilson said on September 24 the co-operative was now picking a drop of "more than 5%" in the current season.