Proposed requirements for banks to hold more capital won't cause KiwiBuild catastrophe or economic slowdown, according to Twyford and Robertson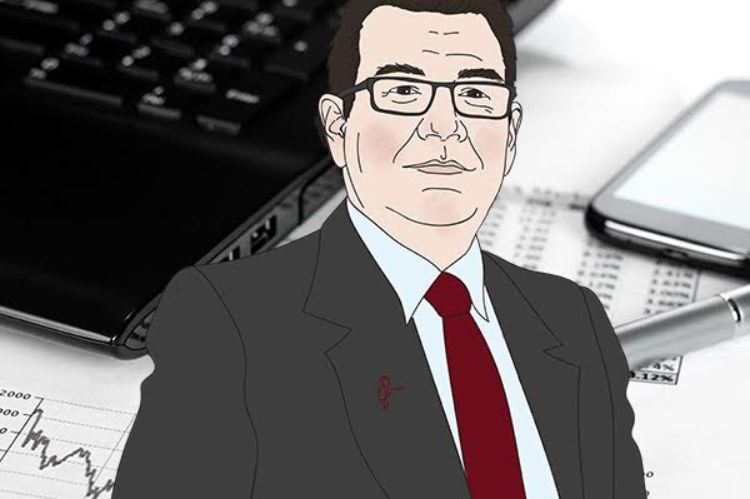 The Government is subtly nailing its colours to the Reserve Bank's (RBNZ) mast in the face of banks protesting over the regulator's proposal to make them hold more capital.
Meanwhile the Opposition is yet to be convinced the RBNZ is taking the right approach; both it and the Government at the same time underlining their respect for the regulator's independence – of course.
Asked whether he was concerned the economy could take a hit if tougher capital requirements put banks under so much pressure that they restricted lending and/or inflated borrowers' interest rates, Finance Minister Grant Robertson said: "Obviously I look at the health of the overall economy, and I'll continue to monitor it.
"But I don't have any advice that would suggest to me that there is a significant issue to worry about here."
Robertson also quoted RBNZ Deputy Governor Geoff Bascand saying: "While borrowing costs may increase a little, and bank shareholders may earn a lower return on their investment, we believe these impacts will be more than offset by having a safer banking system for all New Zealanders."
Asked whether this reference signalled his support for the regulator's proposals, Robertson said: "I want to make sure we've got a stable banking system; one that consumers have the absolute level of confidence in.
"They [the RBNZ] make the decision [on the amount of capital banks have to hold] and I can only go on the advice that I get.
"But as I say, I continue to monitor the situation."
Twyford not predicting a KiwiBuild catastrophe 
The RBNZ in consulting on a document it released in December, proposing banks be made to hold around 40% more "high quality" capital. The value of this is equivalent to about 70% of the banking sector's expected profits over a five-year transition period.
While it believes its proposals will only have a "minor" effect on borrowing rates, UBS is among critics to have cautioned the effect could be much greater.
It said in a note released as a part of a public relations push that mortgage rates could go up by between 80 to 125 basis points. In other words, increase from say 4.00% to between 4.80% and 5.25%.
Put to Housing and Urban Development Minister Phil Twyford, he said higher interest rates could be one factor among many to affect KiwiBuild, so he "wouldn't be predicting catastrophe on the basis of that".
He also pointed out interest rates were at a historic low, and in a similar vein to the RBNZ statement Robertson quoted, said the bigger issue was the integrity of the banking system.
Neither Twyford nor Robertson saw need, at this stage, for Government intervention to help borrowers potentially lumped with the cost of a beefed-up banking system.
Adams unconvinced by the RBNZ's 50 bank capital papers
National's Finance spokesperson, Amy Adams, wouldn't commit to intervening either if she was in government.
Yet unlike Robertson and Twyford, she believed there was a real risk of a bank credit crunch that could affect the economy.
She said the RBNZ proposing a "massive jump" in the amount of capital it'll require banks to hold, along with banks becoming more cautious in the wake of the Australian financial services royal commission, could be a "double hit".
Adams wouldn't say whether she would explicitly tell the RBNZ she thought its proposals were going too far if she was in Robertson's shoes.
Rather she'd be asking more questions of the RBNZ.
"There is no clear issue that he [RBNZ Governor Adrian Orr] seems to be wanting to address," Adams said, noting the resilience of New Zealand's banking sector during the 2008 global financial crisis.
"Bank stability is incredibly important… but simply a 'more is better' approach I don't think is adequate.
"And I certainly haven't seen them do clear modelling about how they expect to impact… the availability of capital and the cost of capital."
Adams wasn't convinced the 49 papers the RBNZ released on bank capital as background to its main 59-page consultation document, included a compelling enough case for the need for tougher capital requirements and outlined the effect this would have on the economy.
The deadline for submissions to the RBNZ's proposal has been extended from March 29 to May 3. The regulator expects to publish its final decision in the third quarter of 2019. (You can read interest.co.nz's three part series on the Reserve Bank capital proposals here, here, and here).
Backdrop of RBNZ ceding some power to central government
Politicians commenting on matters before the RBNZ isn't anything new.
John Key for example took a very brazen approach when he was Prime Minister in 2016, telling the RBNZ to "get on with it" and tighten loan-to-value ratio (LVRs) restrictions for property investors.
Then in 2017, Bill English as Prime Minister and Jacinda Ardern as the Labour Party Leader, hinted at dissatisfaction over how these LVRs were impacting first home buyers.
While Robertson's commentary has been coy and cautious, the key difference is that under the revised Reserve Bank Act, he has more of a say over the way the RBNZ operates.
As Finance Minister, he will be able to appoint the members of the soon-to-be-established Monetary Policy Committee, tasked with making monetary policy decisions that previously sat solely with the RBNZ Governor.
Four of these members will be from the RBNZ. These will include the Governor, Deputy Governor and two others nominated by the RBNZ board. Three members will be external appointees.
A Treasury representative will also sit in on meetings. They won't be able to vote, but will be allowed to provide advice on fiscal policy, or government spending.
The external appointments are going through the Cabinet process, which is expected to be competed by mid-March.
The RBNZ plans to have the Committee in place for the May 8 Official Cash Rate review.