BNZ economists say the RBNZ is now 'well and truly behind the curve' as inflation heads to 'a number well above 5%'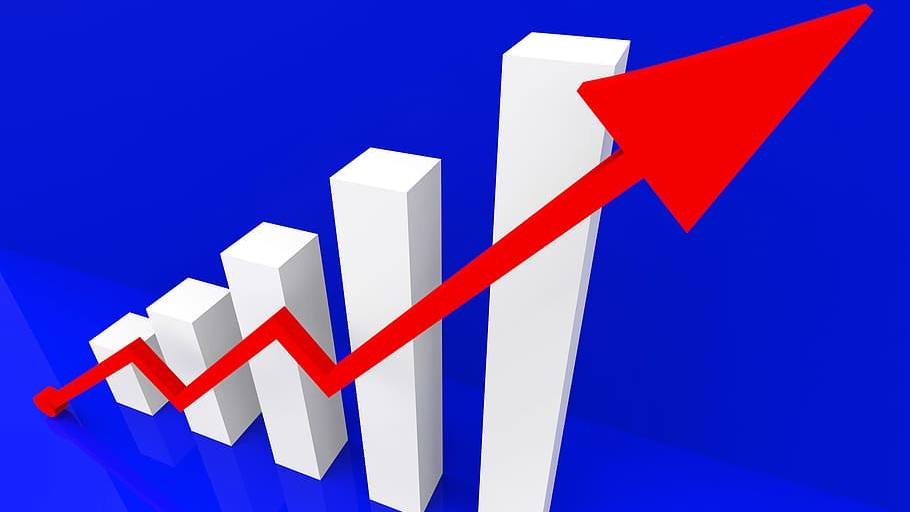 The searing hot labour market and inflation figures "demand a more aggressive approach" by the Reserve Bank than it indicated in its last Monetary Policy Statement in August, according to BNZ economists.
"The Reserve Bank is now well and truly behind the curve," BNZ's head of research Stephen Toplis says.
"Annual headline CPI has soared to 4.9% on its way to a number well above 5.0%. This is happening at a time when the labour market is exceptionally tight so will add to the already significant upward pressure on wage inflation.
"As wage inflation rises the elevated headline inflation rate will take on a much less temporary form than many still care to believe," Toplis says.
He says the data "strongly demand a more aggressive approach by the Reserve Bank than that espoused in its August Monetary Policy Statement".
"The combined state of the labour market and CPI inflation suggests the Reserve Bank should be increasing the cash rate 50 basis points at its November meeting.
"As we see things, the Bank had already shifted its least regrets strategy to one of being fearful that its withdrawal of the current stimulus might be too late when it raised the cash rate [OCR] 25 basis points [on October 6]. At the time it intimated that, had there not been so much uncertainty, it might well have been more aggressive even then.
"The question now is: has that uncertainty changed and what uncertainty are we talking about? Uncertainty about the economic outlook is undoubtedly equally as high, if not higher, than it was back in October thanks exclusively to the accelerating spread of COVID in New Zealand and the extended lock down.
"But, surely, today's data must have provided more certainty that inflation is a big problem. And, it mustn't be forgotten that the current restrictions are again proving to be a major supply shock which is putting even greater upward pressure on prices."
Toplis says the BNZ economists are not yet formally calling for a 50 basis point rate increase at the RBNZ's  November MPS [on November 24].
"...But we do think the odds of such have jumped to just a tad under 50:50.
"We are, however, convinced the RBNZ will need to get the cash rate to neutral more quickly than previously believed so we have thrown in another 25 basis point increase (in April) to our rate track.
"The overwhelming balance of risk to our forecasts is that we continue to underestimate the speed and extent of the future rate increases required to return the economy to the balance of employment and price outcomes (not to mention the housing market) that the Reserve Bank desires."
Toplis says in light of the latest inflation figures the BNZ economists will reassess their inflation forecasts for the next few quarters.
"It's reasonable to assume the risks to our current estimates are to the upside. But even if we keep the quarterly forecasts unchanged, it gives us two consecutive quarters of annual inflation above 5.0% and inflation does not fall below 3.0% until the end of next year at the earliest."
ANZ economist Finn Robinson and chief economist Sharon Zollner say that for the RBNZ, the inflation data will only reinforce that hiking the OCR in early October was the right move.
"Underlying inflation is too high, and further removal of monetary stimulus is needed to get things back on an even keel. With lockdown creating downside risks to employment and growth, uncomfortable trade-offs could quickly emerge. But with inflation this strong, the RBNZ won't want to play fast and loose with their inflation-targeting credibility."
They say that inflation is now "markedly above" the RBNZ's 1-3% target range, and while a lot of the increase in prices has been driven by temporary factors, "there are now several indicators of core inflation with a 4-handle".
"We think that a series of gradual OCR hikes over the next year will be effective at constraining the domestic inflation impulse, but the risks are rising that inflation pressures become ingrained into price and wage setting, necessitating OCR hikes over and above the neutral interest rate to constrain the inflation overshoot."
Kiwibank chief economist Jarrod Kerr, senior economist Jeremy Couchman and economist Mary Jo Vergara say the RBNZ "typically looks straight through cost-push inflation, given it's usually temporary in nature".
"Of greater interest, is where inflation will land this time next year. And the RBNZ's latest forecasts expect the rate to drop to 2%, eventually.
"But with each forecasting round, near-term forecasts are revised higher, and the return to 2% is delayed.
"Supply chain disruptions are proving more persistent than expected. There's great uncertainty as to when the issues at the ports will be resolved. With ongoing supply chain disruptions and capacity constraints, firms are facing rising costs which are squeezing margins. But there's no signs yet of demand softening.
"Improved confidence around job security, a rampant housing market and the inability to travel (freely) overseas continues to support household consumption. In such an environment, firms are able to pass on the higher costs.
"Solid demand and constrained supply have created a perfect storm of higher prices."
The Kiwibank economists say there's growing risk that businesses and households become accustomed to higher prices.
"These so-called "transitory pressures" may become entrenched and long-term expectations may adjust higher. In the transitory vs persistent inflation debate, the latter gains points the longer the disruptions continue."
They note that the RBNZ has already "fired" a 25bp hike and a further 100bps or so "have been loaded".
"With full employment achieved and mounting inflationary pressures, the RBNZ has good reason to continue firing. We expect the RBNZ to pull the trigger in November, and in February and May of the new year. Of course, the OCR trajectory is Delta-dependent. So long as the current outbreak is reasonably contained and there's ample fiscal support, demand appears intact and the medium-term outlook remains broadly unchanged."