Roger J Kerr says New Zealand may have to lead the way again in abandoning arbitrary inflation rate targets, as that regime is no longer fit for purpose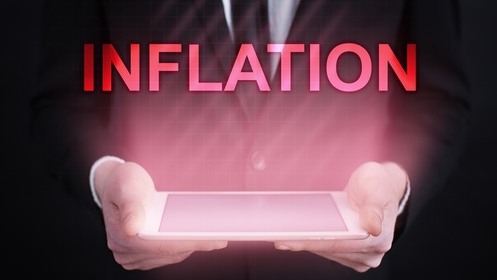 In a sharp turnaround from the direction and sentiment of just a week ago, the Kiwi dollar has commenced a fledgling recovery against the US dollar in currency markets. From a low point of 0.6275 on 3 September the NZD/USD rate has appreciated to above 0.6400.
The observation is that there are three prime reasons why the direction has reversed:-
The Kiwi was belted down to below 0.6400 on short-term speculative selling following a weaker NZ business confidence August survey result last week The NZD selling was never going to be sustainable, as behind the media headlines, it is well understood that the low business confidence index over the last 18 months bears no relation to actual activity levels in the economy (2.5% GDP growth, despite the trade wars). A good number of business folk are just frustrated and grumpy at largely Government sourced uncertainties around carbon emissions, immigration, foreign investment, employment law and regulatory b.s. The trade wars also create unknown uncertainties. Manufacturing and construction industry sectors currently have their challenges; however, the rest of the economy is performing very well in a very uncertain world. Just think what could potentially happen if the Chinese and Americans were to agree a trade deal? The Kiwi dollar would spiral three cents higher in my view.
The Aussie dollar has been heavily oversold against Australia's improving economic fundamentals for some time now according to the writer. The FX markets have taken a while to recognise the change, however Aussie many economic forecasters remain in denial. As expected, the recording of a Balance of Payments Current A/c surplus for the first time since 1975 pulled the AUD out of its downtrend and has lifted the AUD/USD rate off lows of 0.6680 to trade up to 0.6850 currently. Australian GDP growth of +0.50% for the June quarter was bang on consensus forecasts and prevented any disruption to the AUD rebound. The external Current A/c surplus as at 30 June 2109 was forecast to be A$1.5 billion, it was nearly A$6 billion, emphasising the boom in AUD export prices and volumes in their mining/resources sector. The renewed Aussie mining boom will not fizzle out anytime soon as China provides further monetary and fiscal economic stimulus for infrastructure spending to offset trade tariffs on their manufacturing export industries. From being an "out of favour" currency only a few short months ago, global forex markets will progressively change their tune towards the AUD as they see the superior economic performance compared to other currencies. The Kiwi will continue to follow the AUD higher. A move above 0.7000 in the AUD/USD exchange rate would break out of the downtrend line the AUD has been under since 0.8100 in January 2018.
Scheduled face-to-face US/China trade negotiations being confirmed as back on again and a weaker than expected August US jobs increase of 130,000 have both weakened the US dollar on global FX markets. Further USD losses can be expected over coming weeks as the Fed cut interest rates on 18 September. Fed Governor Jerome Powell in a speech has reiterated that they need to "sustain the economic expansion".
Local USD exporters have had another golden opportunity to increase long-term currency hedging percentages at very profitable levels. Doing nothing and hoping the Kiwi dollar will always go lower would border on speculating with the shareholder's profits!
Is inflation targeting now counter-productive?
New Zealand led the world with its innovative inflation targeting regime by our Reserve Bank in the late 1980's.
We needed to get persistently high inflation down in our economy as it eroded the value of our savings and our spending power.
Having a clear inflation target of 1% to 3%, and then pulling the interest rate lever that in turn influenced the NZ dollar exchange rate up and down worked successfully in changing economic conditions and behaviour to drive inflation down and to keep it down.
Well, it worked successfully up until 10 years ago, when the technology innovation revolution started.
The technology revolution has driven all sort of prices down for goods and services across the globe.
Instead of managing monetary policy to keep inflation low and steady, we now have central banks moving to negative interest rates and printing money by buying securities to push inflation upwards (to achieve their official, but arbitrary inflation targets).
Unfortunately, the technology revolution just counteracts any price inflation caused by increased demand from the monetary stimulus.
It is well past the time that someone said "stop the stupidity" with the outdated inflation targeting and we all accept the fact that 0% inflation is great (what is magical about 2% inflation anyway?) as long as you have positive GDP growth.
Standards of living decline when you have negative growth and deflation, but that is not the current situation.
The industrial revolution in Europe in the 19th Century caused deflation, economic growth and increased standards of living. The technology revolution today is doing the same, we should embrace it as we are all better off.  
Slashing interest rates to zero may have been justified for a period immediately after the GFC to get the world economy going again, however that it not the case now.
Today a zero price for money is having unintended negative consequences:-
Savings and pension funds previously reliant on fixed interest yields for low-risk income/cash returns will now have the zero investment yields causing hardship and failure.
Speculative asset bubbles (property and shares) are likely as borrowing costs to punt on asset prices increasing are negligible. Risk/reward investment equations are completely distorted.
As debt costs are so much lower than the cost of equity, marginal manufacturing capacity has been added around the world and that in turn drives end-product prices down (the opposite of what the central bankers intended).
New Zealand may have to lead the way again in abandoning arbitrary inflation rate targets, as that regime is no longer fit for purpose.
The technology revolution is a game changer for traditional monetary policy management, we just need to recognise it and stop holding on to outmoded conventions.
---
*Roger J Kerr is Executive Chairman of Barrington Treasury Services NZ Limited. He has written commentaries on the NZ dollar since 1981.