Commodity currencies get a boost as the world's largest economies release generally positive data and the US is bolstered by tax cut euphoria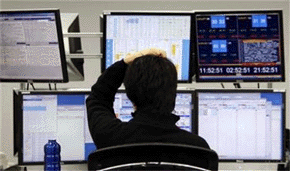 2018 has started as 2017 left off with growing global economic optimism, new record highs in stock indices and further strength in commodity prices.
Commodity currencies, including the NZD, have risen so far this year.  Friday's release of US non-farm payrolls was a bit weaker than expected but this didn't dent the positive sentiment.
US stocks and yields ended higher on Friday and the NZD reached its highest level since October. 
Against a backdrop of positive global growth data, corporate tax cuts in the US, and continued modest inflation, global stock markets pushed on to make new highs Friday.  The Dow Jones broke the 25,000 barrier last week while the FTSE 100 made fresh record highs and the Nikkei reached its highest level since 1992.  Manufacturing PMIs in the US, China and the Eurozone all surprised positively last week, suggestive of continued strong economic momentum.  The much-followed Citi Economic Surprise Index remained near record highs, indicating that US economic data more broadly has continued to exceed analyst expectations. 
Friday's release of US non-farm payrolls was a bit weaker than expected, at 148k.   The unemployment rate held steady and average hourly earnings nudged up as expected.  The market reaction to the disappointment in the headline jobs number was short-lived, with US yields retracing their falls and ending higher on the day; the 10 year yield was up 3bps to 2.48%.  Similarly, the USD recovered its initial losses after falling in response to payrolls.  Given the positive run of US economic data recently, including other employment indicators, the payrolls miss was not seen as suggesting any slow-down in the US economy or any change in the Fed's tightening plans.  ISM non-manufacturing also missed expectations on Friday, but there was little market reaction. 
The NZD has been one of the best performing currencies so far this year, and pushed up to almost 0.72 on Friday, its highest level since October.  Alongside continued positive risk sentiment, recent rises in broad commodity prices have helped support the NZD.  Brent crude oil rose above $68 per barrel last week, its highest level since 2015 and suggestive of growing global demand. Other commodity-related currencies, such as the Norwegian Krona, Canadian dollar and Australian dollar have also performed strongly year-to-date.  The Canadian dollar had an additional boost on Friday after a much stronger than expected Canadian employment report, which saw the market bring forward its expectations for the next BoC rate hike to later this month.  The CAD is at its strongest level since late September. 
Meanwhile, the yen and Swiss franc, two so-called 'safe haven' currencies, have fallen this year amidst the rise in stock markets, US yields and positive risk sentiment.  The euro fell on Friday, with another downside surprise to European core inflation possibly contributing.  NZD/EUR is nudging up towards 0.60 again although we expect it will eventually trend lower this year. 
Looking to the week ahead, the highlight will be the release of US core CPI on Friday.  US inflation was again lower than expected in 2017, supporting expectations that the Fed would only tighten gradually.  A higher than expected core CPI release may rekindle expectations for US 'reflation', although it seems likely it will take a run of better inflation data to convince market participants of this. 
There are a number of Fed members speaking this week, with the most notable being New York President Dudley's update on the US economic outlook on Friday morning.  The US earnings season also kicks off this week and will be in focus for the equity markets. 
---
Get our daily currency email by signing up here:
---
BNZ Markets research is available here.