USD was weaker across the board overnight; NZD is above 0.7400 USD at the time of writing; NZDAUD is largely unchanged; US 10 year Treasury yields have risen back to 2.65%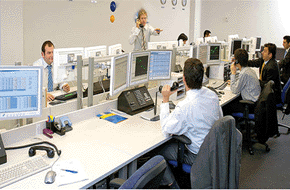 The USD is weaker across the board overnight after US Treasury Secretary Mnuchin said a weak dollar was good for US trade and they weren't concerned about short-term movements.  The NZD is above 0.74 as we write.  The GBP has also been boosted a stronger than expected employment report and more encouraging comments on Brexit.  The S&P500 is broadly unchanged, while 10 year Treasury yields have risen back to recent highs.  
Speaking in Davos, Mnuchin said "obviously a weaker dollar is good for us as it relates to trade and opportunities" while noting that in the longer-term the strength in the dollar reflects the strength in the US economy.  While Mnuchin was in many ways stating the obvious, his rhetoric marks a shift from previous Treasury Secretaries who, since 1995, have always back a 'strong dollar' policy.  Coming at a time when the dollar was already struggling for support, the comments sparked further weakness. 
The USD was weaker against all the major currencies overnight, with the Bloomberg Dollar Index falling almost a percent to a fresh three year low.  The EUR reached 1.24, before drifting back a little ahead of the ECB meeting tonight.  The dollar weakness puts many other developed market central banks, such as ECB and BoJ, in a difficult position as it is adding disinflationary pressure at a time when domestic inflation is still subdued.  The market will be paying close attention to any comments from ECB President Draghi tonight on the EUR.
US stocks were mixed, with the S&P 500 and Dow Jones broadly unchanged but the NASDAQ falling.  US stocks had risen earlier in the day on the back of better than expected earnings results and the USD weakness, but have fallen back over the last few hours, probably in response to US Commerce Secretary Wilbur Ross's comments that further trade tariffs were coming.  As we mentioned yesterday, the tariffs being discussed so far are narrowly focused (and Presidents Obama and Bush targeted steel imports early in their terms, so it's hardly unprecedented) but it's certainly one to watch, as an escalation in trade conflict would represent a big downside risk to global growth.  US bond yields have risen back near to their highs from earlier this week, with the 10 year Treasury yield up 3bps to 2.65%. 
Amid broad USD weakness, the NZD has risen above 0.74.  NZD/AUD is largely unchanged though, just a little below 0.92.  We receive NZ CPI this morning, with our economists looking for a 0.4% rise on the quarter, in line with consensus. 
The GBP was the top performing currency overnight after a stronger than expected employment report and more encouraging comments from politicians around Brexit.  The GBP is around 1.42, more than 1.5% higher than this time yesterday.  While the UK unemployment rate was unchanged, employment growth was much stronger than expected and wage growth ticked up.  The BoE is now almost 50% priced for a May hike.  Meanwhile, Brexit Secretary David Davis said the UK would respect the ECJ during a transitional period and wanted to keep regulatory alignment with the EU after Brexit to ensure maximum access to the Single Market.  And Italian Prime Minister Gentiloni noted that any deal between the UK and EU should include financial services.  With the mood music around a soft Brexit getting more encouraging and a transitional deal likely to be agreed over the coming few months, we think the GBP has further room to rise and we think NZD/GBP will go lower this year. 
As mentioned, the main events today will be NZ CPI and the ECB meeting.  With Davos in full swing we will undoubtedly get more comments from politicians over the next 24 hours, with the market likely to focus on those related to trade.  Trump is scheduled to make an address in Davos later this week. 
---
Get our daily currency email by signing up here:
---
BNZ Markets research is available here.