USD back in favour on 'position reduction' by US investors. NZD drops by more than 1%. The AUD fell more. The GBP also slumped on data and political turmoil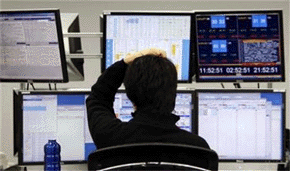 The US dollar was stronger for a change, rising against all currencies on Friday.
Sentiment towards the US dollar has been extremely negative for some time, and the wage data probably triggered some position reduction from investors.  The fall in stocks markets probably also lent support to the USD as a 'safe haven' currency.  The Bloomberg DXY was up 0.9% on the day but remains over 3% lower than the end of last year.
The NZD was down over a percent on Friday, one of the worst performing major currencies (only the AUD fell by more).  Having been over 0.74 at lunchtime on Friday, the NZD ended the week at 0.73. 
The decline in global stock markets contributed to the NZD's underperformance; the NZD has historically tended to perform poorly during periods of risk aversion. 
In other currencies, the GBP declined around a percent against the USD.  Following on from the disappointing Manufacturing PMI on Wednesday, the Construction PMI also missed expectations on Friday.  And amid more infighting within the Conservative party on Brexit, Trade Secretary Liam Fox said on Friday it would be "incompatible" for the UK to be in a customs union with the EU post-Brexit.  We continue think it's likely that the UK and EU agree to a transitional deal in the coming months that maintains the status quo trading relationship for a few years yet and in that environment, we expect NZD/GBP to fall below 0.50 this year. 
---
Get our daily currency email by signing up here:
---
BNZ Markets research is available here.