Trump announced that he was considering tariffs on $200b worth of Chinese imports; markets have recovered some ground overnight after a generalised flight to safety move; NZD down to around 0.69 USD; UST yields lower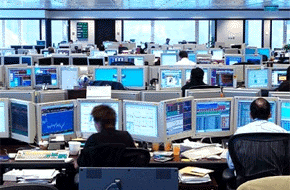 It's been a volatile past 24 hours after President Trump's announcement that he was considering tariffs on $200b worth of Chinese imports, a further escalation in US-China trade relations.  After a generalised flight to safety move during yesterday's Asian session, markets have recovered some ground overnight.  The EUR is weaker after a dovish speech by ECB President Draghi .  Meanwhile, the NZD has fallen to around 0.69. 
After what was a quiet start to the week, President Trump announced late yesterday morning that he had asked the US Trade Representative (USTR) to identify $200b worth of Chinese goods for additional 10% tariffs.  China's response was again swift, and its Commerce Ministry released a statement saying it intended to take "comprehensive quantitative and qualitative measures" if Trump's proposed tariffs are implemented.   With China only importing $130b of goods from the US, and so unable to match the tariff amount put forward by Trump, economists suggest that China could increase regulatory scrutiny and difficulty of doing business for US companies operating in China and use state media to encourage consumer boycotts of US products. 
The market reaction to Trump's announcement was quick, with S&P index futures dropping 0.5% immediately and falling as much as 1.5% by early London morning.  The Shanghai Composite was down almost 4% with other Asian regional bourses down between 1.5% and 3%.  The 10 year US Treasury yield fell from 2.92% to as low as 2.85%, as sizeable move for this time-zone.  In FX, the JPY appreciated around 1% during the Asian time-zone while the AUD (the market's favoured China FX proxy) fell from 0.7425 to around 0.7350, new year-to-date lows.  The NZD, after initially shrugging off the announcement, fell from 0.6940 to as low as 0.6885 by early London morning. 
The initial flight to safety moves have subsequently partially retraced overnight, with the S&P500 now down only 0.5% (some 1% off the lows implied by futures markets), the 10 year Treasury yield rising to 2.89%, and the JPY unwinding around half of its post-announcement rally.  There hasn't really  been much by way of developments to trigger the correction although Trump's trade advisor (and resident China hawk) Peter Navarro said "our phone lines are open" to negotiation with China, whilst remarking that Trump's tariffs were "visionary" and noted that "talk is cheap."  The USTR will take some time to come up with the list of tariffs, which will then be subject to a 60 day consultation period, so there is still time for de-escalation in the trade dispute.  The relatively muted market reaction so far may reflect market expectations that a negotiated settlement is ultimately likely to happen; President Trump has form in making abrupt policy U-turns.  But the threat of a trade war between the world's two biggest economies, which certainly seems more of a genuine risk now, will hang over the market until there is some sign of compromise. 
Overnight, the other main news (albeit largely overshadowed by Trump's announcement of tariffs on China) was a dovish speech by ECB President Draghi at the ECB's central banking forum in Sintra.  Draghi reinforced the dovish message from last week's ECB meeting saying "we will remain patient in determining the timing of the first rate rise and will take a gradual approach to adjusting policy thereafter."  Whilst reiterating that the fundamentals of the Eurozone economy were solid, Draghi noted that "uncertainty around the growth outlook has recently increased", highlighting global protectionism, rising oil prices and heightened financial market volatility amongst the downside risks.  Draghi's speech was followed shortly afterwards by comments from the ECB Governing Council member Liikanen, who noted the ECB could keep rates on hold even after September 2019 if required (to reach the inflation target).   The EUR, which had already fallen from 1.1620 yesterday morning to around 1.1580 amidst the growing trade war fears, then fell to as low as 1.1530 after the ECB comments.  It has since recovered to 1.1575 in line with the bounce in risk asset markets. 
The NZD is also lower on the day, in sympathy with weakness in the EUR and AUD and further falls in commodity prices.  There was little market reaction to the Global Dairy Trade auction overnight which revealed a 1% fall in wholemilk powder and a 1.2% decline in the broader index, broadly in line with what milk futures were pointing to.  The NZD/AUD initially rose to as high as 0.9380 after the news of Trump's tariffs on China (which affected the AUD more immediately) but has since moved back to 0.9350, only slightly higher than where it was this time yesterday. 
Elsewhere, commodity markets are lower in response to the escalation in trade tensions, with copper and nickel futures down around 2% and weakness also seen in agricultural commodities (in particular soybeans, which the Chinese have announced tariffs on US imports).  Oil prices are slightly lower ahead of the OPEC meeting later this week (Brent -0.4%) with Russia's energy minister reiterating his call for a 1.5m barrels per day cut to supply.   Asian emerging market currencies have also been caught up in the trade tensions given the read-across to growth in the region from potentially lower Chinese demand for intermediate goods; the Korean won fell around 0.4% to a seven month low while the Thai Baht was off 0.6%.
In the day ahead, several central banker governors will be speaking on a panel Sintra, including Fed Chair Powell.  The UK government faces potential defeat in the House of Commons on an amendment to the EU withdrawal bill.  But the focus will remain squarely on trade developments (and probably the President's Twitter feed)  in the session ahead. 
---
Get our daily currency email by signing up here:
---
BNZ Markets research is available here.