David Hargreaves says the RBNZ was always going to remain 'dovish' in its review next week anyway, which is probably okay for now. But the future is a worry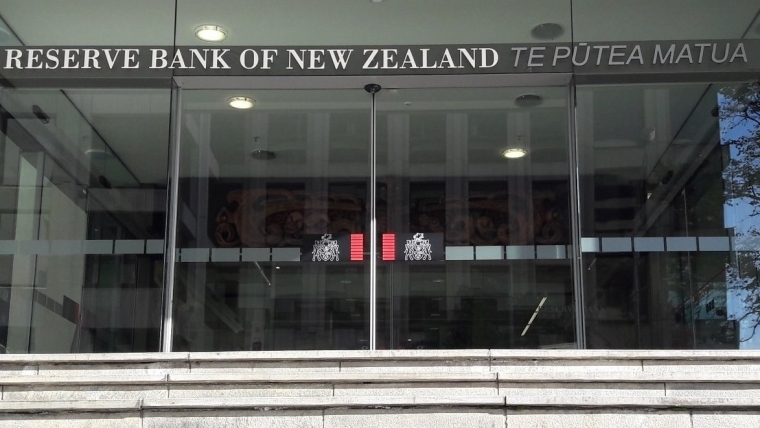 The re-emergence of Covid in the community has, in a strange way, taken some pressure off the Reserve Bank.
I was never really in any doubt that the RBNZ and Governor Adrian Orr would again be painting a 'dovish' picture in terms of monetary policy settings at next week's release (Wednesday, February 24) of the latest Monetary Policy Statement.
And I'm sure he wouldn't have felt any need to justify such caution. In the event, the re-emergence of Mr Covid provides instant justification. It's timely justification though for a central bank that has been starting to look slightly out of step with the mood of the country. I said this on the subject about a week-and-a-half ago.
The latest outbreak is a reminder, if we really needed it, of what a really fragile situation we and the economy are in, as long as the virus remains, in a global sense, out of its box. Any move to 'normality' remains conditional on there not being a significant outbreak of the virus here.
So, it will be difficult for the RBNZ to move monetary policy settings to 'normal' till we really know that ongoing 'normality' is possible. We will know better on that once we've all had a shot in the arm, whenever that may be.
And in the meantime we have to hope a virus that suddenly seems to be mutating faster than the alien villain in a bad 1950s sci-fi flick  doesn't run ahead of the vaccines. If it does, by the way, all bets are off. Oh, yes.
The RBNZ has generally maintained a fairly downbeat and cautious view of the economy, despite said economy again and again surprising on the upside with its performance post the March/April lockdown last year.
Till fairly late last year the central bank was giving every indication, not explicitly but through general body language, that it would likely take the Official Cash Rate down from the current 0.25% and into minus territory
More recently with GDP bouncing back strongly (+14%), inflation sitting well within the 1%-3% target range and unemployment astounding everybody by dropping to 4.9%, the market talk has even begun to move to when interest rates will need to go up again. Some economists are now picking even as early as next year. Wholesale interest rates have caught the mood and have been going up.
Another Level 4?
Fingers, toes, and everything else, are crossed in the hope that we may (yet again!) get lucky with the latest virus outbreak. But what if we did get an outbreak bad enough to justify another Level 4 lockdown?
Hey, I think we could do it you know, given how long it has been since the last one and how we did come through that so well. But we know what it does to the economy. Bang.
Till that threat gets taken off the table, it's going to be hard for the RBNZ to wholeheartedly commit to normalisation of monetary policy settings.
The best guess would be that next week the RBNZ will therefore paint a steady-as-we-go picture.
It will probably suggest no movement in the OCR for the foreseeable future, though I wouldn't be surprised if even now the possibility of a negative cash rate is not completely erased from the vernacular.
To some extent therefore we and other economies around the world are set up currently in a super cautious way that allows for the possibility that the virus may be a major drawback for an open-ended period of time.
Held hostage
It's hard to argue with that. Fixing the global economy was always going to be about getting rid of the virus as a big problem. Till it was no longer a problem we were going to be held hostage.
Not that this message seemed to get through to some that should have known better in 2020.
Indeed, I shook my head violently last year more times than was good for me at some of the talk coming from world leaders (and I don't even include former US President Donald Trump in this - his handling of the pandemic was in a class of its own).
Some leaders of large countries, and those in Europe do come to mind, really did seem to talk as if the virus was some desperate inconvenience they could get rid of just by deciding they'd had enough of it. It really did take a while for some leaders to get their heads around the idea that a virus for which there is no natural immunity can and will be caught by everybody and it will be a damned inconvenience till immunity is established.
What will actually happen when that immunity starts to be felt - assuming the vaccines remain potent?
That becomes a big conundrum, I think. 
Handling 'normality'
In some ways how we handle the return to 'normality' is the bigger, and potentially more risky, challenge to global economies.
The onset of the virus was fairly swift, which led to equally swift massive economic reaction and stimulus from governments and central banks around the world.
We don't have a clue at this point when the virus will no longer be a problem - and how quickly it will cease to be a problem.
I do think there's a risk that - whenever it is - the impact of the virus lifts more quickly than expected, and leaves various economies in a massively over-stimulated situation.
And what would we get? Inflation. And resultant higher interest rates.
We went into this crisis with global asset prices looking, certainly to me, way over the odds compared with historical levels.
Fed into asset prices
The massive amounts of stimulation have partially fed into asset prices. We've seen that most obviously in New Zealand with the latest bout of housing hysteria.
Rising interest rates globally would see money start to migrate back out from assets. If that starts to happen in a hurry, and given how inflated asset prices look generally, then there could potentially be all sorts of havoc. Asset prices could crash. Which could be ugly.
I do have a bad feeling about what a return to normality might bring then. It could be a real sting in the tail of Covid. 
If various governments and economies around the world are not quick enough to react to the decline of the virus there is still a risk yet that the cure might have more ramifications than the original complaint.
So, being cautious about the 'now' while we're still in the midst of the pandemic seems practical enough. But we've got to be pretty cautious about what comes next too.