A flurry of unexpectedly strong economic data and a raging hot house market are putting our central bank in a position it could not have envisaged being in a year ago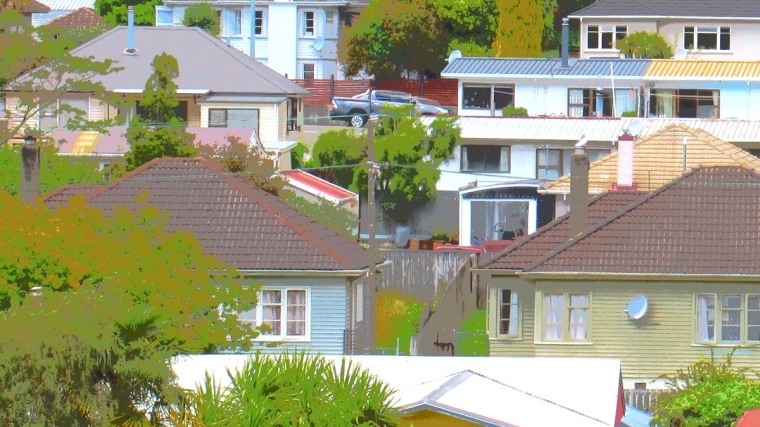 By David Hargreaves
Anybody suggesting just under a year ago that we might now be even talking about the prospect of interest rate rises in 2022 would likely have earned themselves an unplanned break in an, ahem, 'rehabilitation facility'.
To be less obtuse - you would have been considered barking mad.
As we plunged into Covid chaos in March last year, all roads seemed to lead downward. Guesstimates were flying around of: Price deflation, 10%+ unemployment, slumping house prices and an economy that would take years to get back to where it was. Have another painkiller and turn the lights out when it is all over.
Yet, here were are less than a year later:
With a GDP that's recovered to above pre-Covid levels on a quarterly basis after a record +14% surge in the September quarter.
With inflation sitting at 1.4% - okay, it is below the Reserve Bank's implicit target of 2%, but nevertheless in the 1%-3% target 'range'.
With employment at 4.9% compared with a buoyant pre-Covid 4.2% for the March quarter last year.
With the NZ dollar above US70c.
With banks reporting record levels of mortgage lending.
With house prices having risen over 17% in 2020.
And you can add in other things such as generally good export figures, surprisingly perky global dairy prices (which could give Fonterra farmers a higher farmgate milk price this season than the $7.14 per kilogram of milk solids they got last year), and retail figures that have generally defied all expectations as stay-in-NZ Kiwis have found other things to do with their money than spending it on overseas travel.
Between March and May last year the RBNZ and the Government threw the collective kitchen sink at the New Zealand economy, with the Government offering up cheap loans and generous wage subsidies, while the RBNZ slashed interest rates, allowed stressed home owners to take a mortgage 'holiday', removed the loan to value ratio (LVR) lending limits for banks, and unleashed a massive money printing programme (with a current limit of $100 billion).
I sincerely hope that people don't start suggesting, with the wonders of rearview vision, that the 'kitchen sink' treatment was not necessary. The trouble that particularly the Reserve Bank has now from a public relations perspective is that nobody can actually say what would have happened if the piles of stimulus had not been heaped on us. We don't know what sort of state we would have been in.
Rather, you have to believe that all the stimulus simply 'worked'. But it worked in such a way that was surely beyond anybody's expectations.
As for why it seems to have worked so well, I imagine it is down to the fact that we managed to turn back Covid. As unlikely as that seemed. I still pinch myself that we did.
Open for business
If you look at it, we had the super Draconian lockdown period from late March through to early May (if you include Level 3 in that), but then from early June (with the exception of Auckland's August hiccup) the country has been open for business. That's eight months now - while much of the rest of the world has been in and out of lockdowns and fighting widespread community transmission of the virus.
The Reserve Bank certainly didn't think NZ Inc was going to be open for business in a largely unrestrained manner in the way it has been, neither did the country's economists.
And it's not just that businesses have been open. People have been spending. And that's really surprised me. I do wonder (and I've mentioned this before) if perhaps somehow or other our official stats have in the past under-counted just how much money Kiwis normally spend on overseas travel in any given year. Or is it just that there's been an attitude of "this has been terrible, I'm going to spend to cheer myself up"? Or a combination of both perhaps.
But what also about the raging housing market? It's perhaps not particularly cool to be running around shouting: "Yippee, my house value went up another $2k last week!" And if you know anybody who does that, please give them a slap for me. But there's no doubt that, just quietly, homeowners are always going be cheered up a bit by news that their main asset is rising in value. We are a housing-conscious nation. And if the houses are doing well we are up emotionally. If they are down, we are down.
So, while nobody's going to say that 17% house price inflation last year was 'good' for New Zealand - the reality is it probably had a lot to do with the astonishingly buoyant economic conditions in the face of such global turmoil.
Crossroads
We are, however, now definitely at a crossroads. The Reserve Bank has its first major set piece announcement of the year on February 24 with the issue of its first Monetary Policy Statement since November.
The first thing I will be looking for in that document (and I won't be alone) will be whether the RBNZ reintroduces an Official Cash Rate 'track' for the next three years or so.
After the central bank slashed the OCR from 1% to 0.25% in March 2020 (promising to keep it at that level for a year) it removed any forward guidance on what the OCR might be from beyond March 2021. And you have to say, with things as they were at the height of the crisis last year, there was absolutely no point trying to forecast what might happen a day into the future, let alone three years.
Things are different now. With both the wholesale interest rate markets and some economists now suggesting rate rises as soon as next year, the RBNZ needs to step in and provide some guidance.
Which could be hard to do.
There's no question till fairly late last year the RBNZ was still leaning towards taking the OCR into negative territory, even as it continued with its money printing through the $100 billion Large Scale Asset Purchase Programme. Late in 2020 the RBNZ also introduced the Funding for Lending Programme (FLP), allowing banks up to perhaps $28 billion of cheap money priced at the OCR.
What can you believe?
What the RBNZ now has to decide is can it and does it believe what it is seeing with the New Zealand economy? Are we still in some sort of post-lockdown honeymoon period? Will the current consumer spending levels die away?
Those are valid questions. And that's before we tackle such imponderables as whether there will be another large scale Covid outbreak that necessitates another strict lockdown (and we have had OUTRAGEOUSLY good luck at times up to now). When will the vaccines get here? When can we start to open the borders again?
At the moment the RBNZ has incredibly stimulatory monetary settings in place. The money is just sloshing around.
If we look at some of the current economic data as presented higher up this article, and take that at face value, we would have to conclude that the RBNZ should actually be tightening conditions now. But there is that double-edged sword of whether we can wholly believe things are quite so good as the data would suggest and whether another severe kick to the economy could be around the corner.
Under Governor Adrian Orr this is clearly an RBNZ that would err on the side of letting things run hot rather than choking economic growth off through over-cautious monetary policy settings.
With the crisis that is Covid, this is a thoroughly understandable approach. But how long do you let things slide for if the economy does appear to be starting to run hot? That's the big question.
The RBNZ made a terrible mistake with its decision to remove the LVR restrictions as of May 2020 and appeared slow to react to the fact that the market was clearly ablaze at least as early as August. As a result the housing market got away, big time. And it will take some reining in again now.
In that regard it is concerning to see businesses reporting much higher costs in the latest ANZ Business Outlook. Now, yes, the expectation of economists at the moment is that the current wave of inflationary pressures will work its way through the system and fizzle out. But maybe not. And not if the housing market stays hot and people keep in the mood to spend.
Resurgent inflation?
I've always believed that globally we are likely to see a resurgence of inflation post-Covid. That would be a novelty for a lot of people. With inflation, if it happens, would come the necessity of higher interest rates. These would be a novelty for many people too. And not in a good way.
The barely existent interest rates we've had in recent years have allowed people to borrow ever-more eye-watering amounts of money to buy houses - and still be able to afford the interest costs.
A serious bit of inflation and the resultant need for higher interest rates would be a game-changer. And not in a good way. With the size of mortgages we see today the pain threshold could soon be reached and breached.
So, the RBNZ's got a lot of thinking to do before February 24. I don't envy the task.
My feeling is that for now the central bank will adopt a wait and see approach and remain 'dovish' of sentiment.
I'm not sure that would be the right approach.
Unless something cataclysmic happens between now and February 24, I actually think signalling the end of money printing and also wafting the suggestion of possible future rate rises into the either might be the most prudent course of action.
The risk of the economy freezing over appears to have receded. The risk that it might actually start to boil, in say 12 months from now, seems to be growing.
Decisions, decisions...
*This article was first published in our email for paying subscribers early on Friday morning. See here for more details and how to subscribe.