Kiwis now seem to be unloading some of the partly enforced savings they made last year - and that might not be helping an economy that's starting to overheat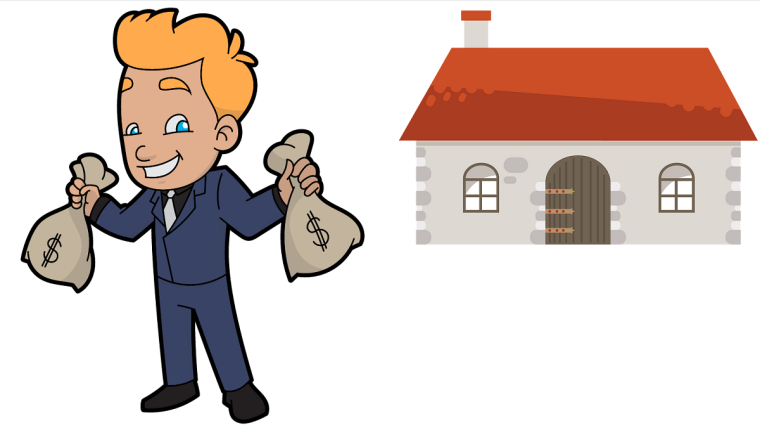 Strange as it now seems to relate, there was a time not so long ago when we wondered whether Kiwis would spend enough money after the Great Lockdown to get the economy back on its feet.
Well, we did.
Now a year on we are in the seemingly unimaginable position of having an overheating economy.
And this now seems increasingly being fed into by Kiwis unloading some of the, in large part enforced, savings they made last year.
It appears that the closure of the borders, which require any travel and spending to be confined within New Zealand, has increasingly combined with the feelgood 'wealth effect' of a 30% annual gain in house prices to get Kiwis spending. And maybe now spending too much?
As I say, all very different to a year ago when it seemed like we all might need 'a little something put away' for days that looked like being very rainy indeed.
So, we did, although of course not entirely by choice. I do remember being quite shocked, though very pleasantly surprised by how much of my own monthly salary was still sitting in the bank at the end of the lockdown.
I thought therefore it was timely to look again at what some of our savings patterns have been over the past year, given what now appears to be happening with regards to both inflation and future interest rate rises. 
Tracking what people are saving is not so easy.
One thing you can look at, though it's not a complete picture at all, is the deposits information that the Reserve Bank compiles.
Those figures show that between February 2020 and December 2020 the amount held in household deposits in this country rose from $184.5 billion to $203 billion.
A shot in the arm for deposits
Growth in deposits had actually been flagging.
As some comparison, in the whole of 2019 the amount on deposit increased only from $177 billion to $185 billion. 
The annual growth rate as of February 2020 was just 4.3%, which was the lowest rate since 2010.
By the end of 2020 the growth rate had shot up to 9.8%.
Since the start of 2021, however, things have started to flag again.
As of May 2021 household deposits stood at just under $204 billion, with the annual growth rate having slumped back to 5.1%.
Term deposits are now well out of vogue, having been battered by the fairly non-existent interest rates on offer. In the 12 months to May some $19 billion (18.8%) has been sliced from the amounts in household term deposits, with just $82.3 billion now held in such deposits.
The amount held in savings accounts is up $15.8 billion (26.5%) to $75.3 billion over the same period. But, it's well worth noting that in May the amount of household savings deposits did actually fall (by a very small amount) for the first time since July 2019. It will be worth tracking what happens to these figures in coming months.
Amounts in transaction accounts continued to grow as of May, but only just and at a much slower rate than over most of the previous 12 months. In that period the total in household transaction accounts rose by $13.2 billion (39.9%) to $46.4 billion. Again, it will be interesting to see what happens to those figures in coming months. It does seem though that the tide has turned for savings.
...But now we are spending
As we know, the GDP figures for the March quarter showed a jaw-dropping 1.6% rate of growth, when the Reserve Bank (RBNZ) had forecast a -0.6% drop.
During the March quarter, household consumption rose by some 5.5% - and that's even after two localised lockdowns during the quarter in Auckland.
In a recent economic note, Ben Udy, Australia & New Zealand Economist for global researchers Capital Economics observed that this was the largest rise in household consumption spending on record - except for immediate the post-lockdown rebound last year.
Crunching some numbers, Udy estimated that the household saving rate plunged from 6.3% in the third quarter to a 15-year low of 3.2% in that March quarter.
He also estimated that households accumulated just under $8 billion in excess savings last year. However, given the reduction in the saving rate in the March quarter of this year, her reckons this meant that households saved around $0.8bn less than the pre-pandemic average in that quarter, "which implies that households are drawing down around 10% of their forced pandemic-related saving".
He points the finger at the surge in house prices and the net wealth effect.
"As net wealth rises, households tend to reduce their saving rate as they 'let their houses do the saving for them'. And with house price growth accelerating further this quarter, it's possible that the savings rate will fall further."
We are prepared to pay higher prices
All of which provides some food for thought.
As I said when commenting on the super-hot results from the latest NZIER Quarterly Survey of Business Opinion, it was very telling that firms were reporting that they WERE successfully passing on cost increases. This was huge, as far as I was concerned. 
We've got a situation at the moment then where the supply chain disruptions due to Covid are, in the first instance causing delays in arrival of goods, and secondly, are leading to increased prices of said goods. Okay, potentially a problem for wholesalers and retailers.
But Kiwi households, flush with enforced savings from last year's pandemic lockdown disruptions, and with the safety blanket of rising house prices (that wealth effect) are paying the higher prices.
That's a marked difference to what has been seen for many years, when attempts by suppliers to put up prices have invariably been knocked back by consumer resistance.
What does it all mean? Well, it could mean much higher inflation and therefore interest rate rises.
A vicious cycle
So potentially we might have the vicious cycle of households happily spending up large, based on the increased value of their houses, forcing up prices - and thus leading to them facing bigger mortgage payments.
What would all this do to savings rates - and by implication, future spending rates too?
My concern would be that having been forced into a position last year where good numbers of Kiwis did bolster their savings, this position could now be about to get completely reversed.
The intoxicating wealth effect of the massive increase in house values, which of course is UNREALISED for most people (unless they sell their house), is maybe leading some to deplete their savings, particularly at a time when deposit interest rates are virtually non-existent.
If, however, we do see meaningful rises in interest rates, and if the housing market goes flat (or even starts to fall), then unloading of savings might not in future turn out to have been a great idea.
We will have to wait and see. I don't have a very good feeling about it at all. I sincerely hope I am being unnecessarily concerned.
*This article was first published in our email for paying subscribers early on Friday morning. See here for more details and how to subscribe.