Westpac economists believe the latest inflation spike will prove temporary and won't require interest rate hikes, while they say the markets also over reacted to RBNZ remit changes from Grant Robertson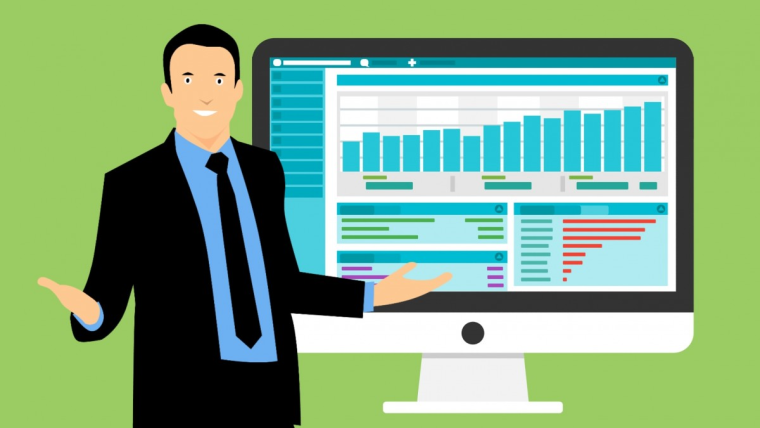 Financial markets have been over-reacting, say Westpac economists.
In their NZ Weekly Commentary, the economists say financial markets are wrong to believe that recent strength in inflation will continue - thus requiring interest rate rises. And the markets over-reacted last week to Finance Minister Grant Robertson's moves to for the Reserve Bank to take account of housing in its decision making.
In terms of the fact that "the market suspects" that recent inflation strength will endure, the economists note that the possibility of hikes in the Official Cash Rate by the middle of next year are already being "priced in".
"However, we think markets have jumped the gun – we do not have OCR hikes pencilled in until 2024," they say.
"Inflation has risen, but we expect the rise to prove temporary. Much of the inflation spike has actually been due to global supply chain disruptions which will pass. Also, surging global commodity prices have pushed global inflation higher as household spending has shifted from services to goods. But this too will prove temporary. As the global vaccine rollout allows household spending to shift back to services (eg. travel, eating out and entertainment), global commodity prices will cool."
Kiwibank economists, in their weekly First View note that global financial markets "have started to test the resolve of central banks", with interest rates gapping higher on Government bonds.
"It's beginning to look a bit like the taper tantrum of 2013, without the taper."
They too believe that current inflationary pressures will prove temporary.
"Driving global interest rates higher has been the so called 'reflation trade'. Economies are slowly recovering from covid lockdowns and vaccines are being rolled out. Current and expected policy stimulus are expected to supercharge economic growth, and inflation pressures are emerging. The US 10-year government bond yield - a global benchmark rate - hit a 12-month high last week of over 1.6%," they say.
"But recent signs of inflation pressure are partly related to supply-chain disruption due to covid. Global shipping is expensive, and some areas of manufacturing have been disrupted by cases of covid hitting their workforce. But these factors are likely to prove temporary, meaning talk of run-away inflation is probably overblown."
They say the outlook for the Kiwi economy may be brighter but "remains highly uncertain".
"And while the RBNZ may be closer to achieving its dual mandate than previously believed, inflation and employment are likely to remain below target for some time to come. Echoing other central banks, the RBNZ has vowed to keep monetary policy stimulatory until inflation is sustainably back at (or above) the 2% target and employment is nearing a maximum sustainable level. We're picking the OCR to remain unchanged until late next year."
The Westpac economists say another New Zealand factor likely to push inflation lower is the strengthening New Zealand dollar (NZD). Last week it rose above US74c, its highest in about three years, although it then did fall late in the week and at time of writing was US72.7c.
"...We expect there is more NZD strength to come," the Westpac economists say, "with our forecast of the quarterly average reaching 0.78 in mid-2022".
"This currency strength is more than the RBNZ has factored into forecasts. As a result, the dampening impact of the NZD over 2021 and 2022 will surprise the Bank, reinforcing the lack of urgency for the RBNZ to start hiking the OCR."
On the RBNZ announcement from Finance Minister Robertson last week, the Westpac economists noted that these will require the RBNZ to assess the impact of monetary policy on house prices, and to take the Government's broader housing policy into account when setting financial stability policy. The RBNZ's Monetary Policy Remit now includes a new sub-clause requiring the RBNZ to assess the impact of monetary policy on the Government's policy of supporting more affordable house prices.
"We don't think this Remit change will have a material impact on OCR settings. Indeed, the change effectively it doesn't require the RBNZ to act any differently – just to report on the housing market effects of its actions. The RBNZ's dual mandates of price stability and supporting maximum sustainable employment still take precedence.
"All up, we're broadly supportive of this change. We have long felt that the RBNZ has underplayed the link between interest rates and house prices. Requiring the RBNZ to assess this link more deeply might actually lead to better forecasts of activity and inflation."
They believe that the changes around financial stability policy are more significant.
They note that under the RBNZ Act, the Minister has directed the RBNZ to: 
"have regard to the impact of its actions on the Government's policy of supporting more sustainable house prices, including by dampening investor demand for existing housing stock, which would improve affordability for first-home buyers."
The Westpac economists say that financial stability policy has more scope for trade-offs – for instance, the RBNZ may be willing to accept more risk around the build-up of debt by first-home buyers, if it serves the Government's wider housing affordability goals.
"The RBNZ has been skewing its prudential policies to target property investors rather than first homebuyers for some time, and the Minister's directive will formalise this."
Then there was that financial markets reaction:
"We believe that markets have overdone their reaction to the Minister's announcement. Interest rates rose sharply, but we would have thought the opposite reaction was more appropriate.
"Previously, there was a risk that the Minister would require the RBNZ to react to house prices when setting monetary policy, but in reality, that outcome has been avoided.
"To us, the fact that the focus was on financial stability was a dovish development."