Despite some signs of stabilising dairy prices, economists see any chance of a sharp rebound in returns as a 'distant prospect'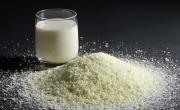 By David Hargreaves
Economists at the country's biggest dairy farm lender ANZ see any chance of a sharp rebound in dairy prices as a "distant prospect" and are picking a "tough" forthcoming season.
Global dairy prices dropped again last night, with prices down 2.2%, the fifth consecutive fall and taking prices to their lowest level since mid-2009 - though there was some sign prices were stabilising.
The Reserve Bank has warned that financial stress in the dairy sector "could rise markedly" if prices remain at low levels in the 2015-16 season. The RBNZ estimated in its six-monthly Financial Stability Report released last week that despite many farms being in a position to manage down working expenses, around one-quarter of dairy farms are believed to have negative cash flow for the 2014-15 season.
"The sector's vulnerability to reduced incomes is increased by elevated indebtedness, despite moderate growth in borrowing since 2009."
The central bank said that approximately 30% of the dairy debt was concentrated among the most indebted 10% of farms. "Indebted farms are particularly vulnerable to a period of reduced cash flow."
Dairy giant Fonterra recently dropped its forecast milk price for farmers in the current season to $4.50 per kilogram of milk solids from a previous pick of $4.70. Including dividends, the total return to farmers is forecast at between $4.70 and $4.80, compared with $8.50 just a year ago. This suggests a drop in earnings this year of about $6 billion for Fonterra farmers alone and about $7 billion for the dairy farming sector.
Fonterra will make its opening milk price forecast for the 2015-16 season next week and the ANZ was today sticking by its pick that the opening forecast price will be between $5 and $5.25.
ANZ agri economist Con Williams said a "tough" season awaits farmers.
"We are expecting something in the $5.00-$5.25/kg MS range, which with low deferred payments from 2014/15 will make the 2015/16 season very challenging for many operations," he said.
Williams said skim milk powder (SMP) prices had been "at the centre of the storm in recent months" with aggressive selling from Europe into key New Zealand markets.
"Worryingly the later delivery contract periods have softened more aggressively at recent auctions pointing to little buyer anxiety that they will need to pay higher prices anytime soon," he said.
"The price action was a little more encouraging for whole milk powder (-0.5%) and suggests that a trough is near, but a sharp imminent rebound seems a distant prospect. Taken with NZD strength in recent months we expect more conservatism to be applied to next week's opening Fonterra milk price forecast for 2015/16."
Industry has 'evolved'
Westpac senior economist Michael Gordon said there were signs that the global dairy industry had evolved since the 2008-2013 period "when New Zealand was uniquely positioned to service the rise of the Chinese market".
"Several years of higher dairy prices, on average, have incentivised other countries – including China itself – to expand capacity in their own dairying sectors, leading to greater flexibility in the global milk supply. The removal of excess production levies in Europe will play a part in that greater flexibility over the long term, although in the near term low milk prices are likely to be a restraining factor on production growth. Consequently, it's possible that farmgate milk prices over coming years could be lower on average, after adjusting for inflation, than they were in the preceding five years," he said.
Westpac economists are forecasting a milk price of $5.70/kg for next season, which "is below the average of the last decade".
"...The soft result from last night's GlobalDairyTrade auction puts the risks around our forecast to the downside once again. Note that our forecast is for the final price at the end of the season; we don't take a position on where Fonterra will pitch its own initial estimate for the season," Gordon said.
'In the doldrums'
ASB chief economist Nick Tuffley and rural economist Nathan Penny said they were sticking with their milk price forecasts at $4.50/kg and $5.70/kg for this season and next season, respectively.
"The timing of any price rebound remains difficult to predict. If NZ (and global) milk supply remains high and Chinese demand weak, prices may take longer to recover than we currently anticipate," they said.  
"...Dairy prices are in the doldrums. They are low and going nowhere fast. Prices are now at their lowest level since 2009. Moreover, we expect prices to remain low over the next two to three months, before finally beginning their lift. NZ production has got a second wind, ending the season on a high. We expect production this season to lift 2% on last season.
"This result is a far cry from the gloomy production expectations during the height of this summer's drought. In contrast, demand is weak. In particular, demand from our key market, China, has fallen like a stone. Export volumes for the nine months to March 2015 are less than half what they were for same nine months a year ago.
"All up, we expect this means that the prices will remain low for a few months more. Markets still need to clear this season's extra production, plus further months may be required before farmers here and globally respond more fully to low farmgate prices by lowering production.
"Also, measures by Chinese officials to boost demand will take time to gain traction. Dairy industry sails will fill again in time and prices will lift. Exactly when that welcome warm breeze it arrives remains hard to pick. But for now, we are earmarking sometime around spring," Tuffley and Penny said. 
'Positive signs'
AgriHQ dairy analyst Susan Kilsby said despite the fact that dairy prices had now dropped for five consecutive auctions there were some positive signs "starting to trickle" into the market.
"European milk supply is now at its seasonal peak and the growth in supply appears to be moderate rather than excessive which will reduce fears of a global oversupply of milk," she said.
"...The markets now appear to be slowly starting to turn but this optimism is yet to be reflected in the GDT prices."
Labour's Finance spokesperson Grant Robertson called for "meaningful" Government action in tomorrow's Budget.
"Dairy prices are the lowest since August 2009 and have more than halved since its February 2014 peak," he said.
'Black hole"
"This has created an economic black hole of $7 billion from the forecast Fonterra payout cut that will suck in regions reliant on dairy and crucial industries, as well as the Government's books.
"If the price keeps falling or even stays where it is, Fonterra's payout will be significantly lower than forecast and the economic black hole even bigger.
"The lion's share of the milk price pain will be felt in regions that National is neglecting. Many small communities are now mainly reliant on dairy farming. We want the dairy industry to thrive but it isn't good for farmers to carry much of the burden of economic growth on their own.
"New Zealand needs a modern, diverse economy that creates well-paying jobs across all industries. This Budget must show a plan to get there," Robertson said.