Global dairy prices rose very strongly for the third consecutive auction, this time rising by 16.5%, with Wholemilk Powder up 20.6%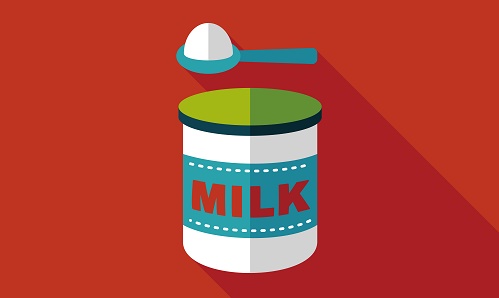 By David Hargreaves
Dairy prices shot up 16.5% as measured by the GDT Index in the latest GlobalDairyTrade auction held in the early hours of the morning. It was the biggest percentage rise in five years.
It's very good news for farmers and may well lead to an increase in projections of the forecast payout to farmers for this season - from the current very low forecast levels. The prices achieved last night are more suggestive of a milk price for farmers this season in the mid-$4 per kilogram of milk solids range, rather than the $3.85 Fonterra is currently forecasting.
ASB economists who have been (it would seem correctly) more positive about the likely outcome for the full season than their counterparts at other large banks have now raised their forecast price for this season from $4.50 to $5. Rural economist Nathan Penny said ASB expect global dairy prices "to kick on over the rest of the season" as production in New Zealand "weakens materially".
"This [latest auction] result is materially better than the [Reserve Bank] has factored in; we maintain our view that the RBNZ cuts the [Official Cash Rate] by further 25bps this year [to 2.5%], but the balance may be moving towards a December move rather than one in October," Penny said.  
BNZ economists have ramped their milk price forecast up from a previous $3.80 to $5, in line with the latest ASB prediction.
BNZ senior economist Doug Steel said global prices had "lifted earlier and faster than anticipated".
The latest rise in dairy prices is the third consecutive gain - and the strongest yet of the three in percentage terms. This follows 10 consecutive falls as the global prices fell into a huge trough by the start of August.
The average price achieved at the latest auction for all products was $2568 per metric tonne, which on an unadjusted basis gave a rise of nearly 15.4% from the US$2226/MT at the last auction. The GDT Index, which measures all products, but makes certain adjustments to give a value-weighted average of price, was as stated, up 16.5%. The index has now surged back some 48% in just the last three auctions.
The key whole milk powder (WMP) prices were again particularly strong, shooting up 20.6%. The WMP price was US$2495/MT, which is some 56.9% higher than the early August low.
Looking again at the overall prices as measured by the GDT Index, the recovery in the past three auctions has now in fact undone the impact of all but three of the 10 consecutive falls that occurred between March and August.
It should be stressed that the surge in auction prices has come after dairy giant Fonterra took drastic action to heavily reduce the amount of product, particularly WMP, that is offered through the auctions for the rest of the year. The total volume of WMP offered (by all parties, not just Fonterra) at the latest auction was 5% lower than the previous auction and 43% less than the same auction held a year ago. It should also be stressed though that the fact Fonterra's withdrawing product from the auctions doesn't mean it is stockpiling it - because it simply sells it through other channels. Also, last week Fonterra just stopped short of saying it expected further falls in milk production this year - on top of the already expected drop of 2-3% it earlier indicated.
It's also worth noting that the GDT Index was at more than double its current level not much more than two years ago, which is some indication of how far prices have fallen. At the start of last year the WMP price was just under US$5000/MT.
But notwithstanding all that, the WMP price in the latest auction at US$2495/MT is now comfortably above the US$2200 that economists reckon is required to deliver Fonterra's NZ$3.85 per kilogram of milk solids price for 2015/16,
Just last year farmers got an NZ$8.40 price, but this slumped to NZ$4.40 in the recently finished season. Many farmers are currently seen operating below break-even and the Reserve Bank has on several occasions stated its concern about the impact on the dairy sector and the economy more generally.
ANZ rural economist Con Williams said ANZ's economists were now picking a milk price this season in the region of $4.25-$4.50 "our revised view for now". At the start of last month when auction prices hit their trough, the ANZ economists were suggesting a price only in the mid-$3 range.
"The main catalyst for further improvement would appear to be China's higher seasonal requirements, slowing European supply in some key regions and building expectations of lower New Zealand supply in 2015/16," Williams said.
"Fonterra did all but cut its milk production forecast further last week and the market continues to price in some risk of an El Nino impact later in the season with the milk powder curve now upward sloping.
"Outside of a widespread El Nino impact (which is impossible to forecast) we believe milk supply will be down by 5+% due to lower cow numbers and farm management changes. There is a risk the drop could be larger with milk production already running behind last season and a generally wetter, cooler spring impacting on early season production, which will affect the seasonal peak.
"The flipside is an improved milk price outlook will no doubt bring supplementary feed back into the equation," Williams said.
He said the New Zealand supply outlook remained key for future global price direction.
"However, it must be remembered lower New Zealand production is not the ideal catalyst for a turnaround as it still impacts on farm profitability. Additionally a milk price in the mid-$4/kg MS – if that were the final outcome - would still be well below par and cashflow for the 2015/16 financial year is still only around the mid-$3/kg MS. It has seen most businesses require seasonal finance of around $1-$2/kg MS to make it through.
"So while the bottom has been seen, things will remain tough down on the farm for some time to come."
Westpac senior economist Michael Gordon said "for now" Westpac economists were maintaining their forecast of a farmgate milk price of $4.30/kg for this season (up from a low point forecast of $3.70 in early August), "but the risks lie to the upside".
ASB's Penny said ASB economists were picking a 5% New Zealand milk production fall this season.
"Farmers have and continue to expect to cull aggressively this season, leading to an overall fall in the dairy herd size.  Spring growing conditions have also been generally weak and supplementary feed is being used sparingly. In this light, the reductions to Fonterra's auction volumes are to a degree a distracting from this message i.e. production is shaping up to be very weak this season (a 5% fall would be the largest since 1999), and that will put pressure on prices over coming months, particularly as data become available to verify this fall."