As two rivals cut floating rural lending rates, ANZ, the country's largest rural lender, still sits tight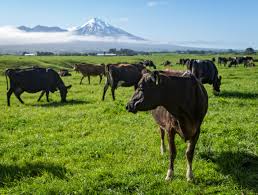 ASB and Rabobank are dropping floating interest rates for rural borrowers, while BNZ and TSB remain a bit vague on the matter and ANZ and Westpac sit tight. 
The cuts come after the Reserve Bank cut the Official Cash Rate on March 10 by 25 basis points, to a record low of 2.25%.
ASB is knocking 20 basis points off its rural lending floating rates, effective today.
Rabobank is dropping its variable base rate by 25 basis points, effective April 8.
BNZ and TBS more vaguely point to rate cuts, with BNZ saying: "The overwhelming majority of our rural lending customers are on products with market-based rates and will therefore likely see a reduction as a result of movement in the wholesale market."
TSB says: "Floating rate loans for rural customers are priced off the BKBM [Bank Bill Reference Rate] plus a margin. Movements in the BKBM are reflected in rates applied to rural loans. These loans typically have a rollover period of anywhere between 30 and 90 days at which time (the) current rate is adjusted to reflect the wholesale pricing at the time."
ANZ sits tight
Meanwhile ANZ, which holds about $11 billion of the total $38 billion of dairy debt, confirms it isn't changing its rates but will keep them "under review", and Westpac says, "As discussed earlier in the week, the base rates vary dependent on things like products and lending facilities offered. We assess every customers situation on a case by case basis, with no one risk profile or funding mechanism being the same. As such there are multiple variables to the all up rate."
Banks have come under fire this week for being slow to pass on the OCR cut to their rural customers, given the pressure the dairy sector's under.
Fonterra has cut its forecast payout for the current dairy season by 25 cents to $3.90 per kg/MS. Dairy farmers are facing three consecutive seasons of below breakeven payouts, with the Reserve Bank estimating breakeven across the sector at about $5.30 per kg/MS.
According to the Reserve Bank, total dairy debt stood at $37.9 billion at June last year, representing about 10% of total bank lending.
Finance Minister Bill English reassured farmers on Tuesday: "There's an expectation that a reduction in the OCR will get passed on. It might take a bit of time and competitive pressure for that to happen."
Meanwhile the Labour Party leader, Andrew Little, suggested a Labour Government would look to regulate to force banks to pass on OCR cuts.
The Reserve Bank also reported back from stress tests of bank dairy lending that the banks faced posting losses of up to an average of 8% of their dairy loans - or about $3 billion - in the most extreme scenario.
But it said the banks were able to handle the losses through lower profits, rather than having to eat into their capital.