RBNZ expected to double QE programme on Wednesday, but will it provide more forward guidance and signal it might - just maybe - cut the OCR before next year?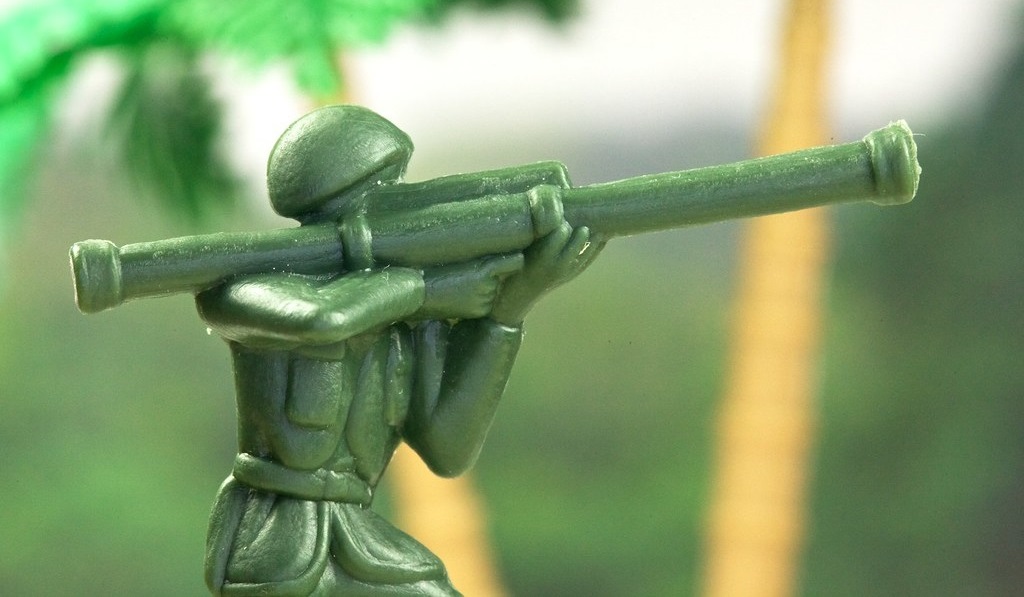 The Reserve Bank (RBNZ) is widely expected to nearly double its quantitative easing (QE) programme to $60 billion on Wednesday, in a bid to stimulate the economy.
The RBNZ's Monetary Policy Committee (MPC) will almost certainly keep the Official Cash Rate (OCR) at 0.25%, having in March committed to keeping it at this level for at least a year.
However, with markets pricing in a cut for before then, all eyes will be on whether the MPC provides even the smallest hint at whether it's willing to cut the OCR before March 2021.
RBNZ watchers will also be interested to see if the MPC provides additional guidance around its QE, or Large Scale Asset Purchase, programme.
While most economists believe it will continue to commit to spending up to a certain amount on New Zealand Government Bonds, the MPC could also indicate how it would like to see these bonds priced.
ANZ chief economist Sharon Zollner believes the RBNZ won't go as far down this path as the Reserve Bank of Australia has, in essentially saying, 'We will buy as many bonds as is required to keep the yield on 3-year Australian Government Bonds at 0.25%'.
She said it wouldn't make sense for the MPC to do this on top of saying, 'We will buy a total of up to $60 billion of New Zealand Government Bonds over 12 months' for example. However, the MPC could provide some looser guidance on where it would like to see the yield curve.  
Bazooka required
Jumping back a step, the MPC in March and April committed to buying up to $30 billion of New Zealand Government Bonds and $3 billion of Local Government Funding Agency bonds over 12 months on the secondary market (IE from investors who already own these bonds).
The aim of these commitments is to keep interest rates, and thus borrowing costs, low, to encourage economic activity. With a very active buyer - namely the RBNZ - in the market, it makes it easier for investors to sell government bonds. This pushes their prices up and yields down.
So far central banks' efforts have been successful, as per this graph from ANZ economists:
To date, the RBNZ has bought a lot of New Zealand Government Bonds. If it keeps buying at the rate it's going, it will have accumulated around $70 billion of these bonds by March 2021 - way more than its $30 billion limit.
This graph put together by BNZ interest rate strategist, Nick Smyth, demonstrates this:
For this reason, and because the Government is expected to issue a lot more bonds to help pay for the COVID-19 response, economists expect the RBNZ to increase its purchase programme significantly.
Treasury will on Thursday provide an update to its bond purchase programme alongside Finance Minister Grant Robertson releasing the Budget.
Getting the mix right
The RBNZ has indicated it's willing to buy between 40% and 50% of all New Zealand Government Bonds on the market.
Most economists believe the RBNZ won't buy too many more Local Government Funding Agency bonds. But Smyth believes it will add $2 billion to $3 billion of inflation-indexed government bonds to the mix.
"This would help liquidity in the market considerably. It would also reinforce the RBNZ's commitment to get inflation back to the 2% midpoint of the target range, because it would have a financial exposure to inflation on its balance sheet," Smyth said.
It's important to note that Treasury (IE taxpayers) will eventually have to repay debt from the QE programme to the RBNZ. The RBNZ could technically write-off this debt, but this could have implications for money supply and erode confidence in the system.
Robertson: Direct financing unnecessary now, but 'never say never'
While some economic experts are calling for the RBNZ to buy bonds directly from Treasury - instead of forking out more to work through the market, Robertson isn't keen on this - yet at least.
On Friday he reiterated his position: "At this point in time we don't see the need for that… The bond markets continue to operate well and they [the RBNZ] are intervening at what I believe is the appropriate point.
"Both the Reserve Bank Governor and myself have said 'never say never' on the direct purchase, but for now there is no need for that. The financial system in New Zealand holding up very well."
Keeping inflation buoyed remains the goal
By buying bonds, the RBNZ supports liquidity in the market. Nonetheless, any action the MPC takes must be done with the aim of keeping inflation between 1% and 3% and maintaining maximum sustainable employment.
The RBNZ's Survey of Expectations - a quarterly survey of New Zealand business managers and professionals, last conducted at the end of April - recorded record low inflation expectations.
Survey participants saw the inflation rate falling from 2.5% to only 0.74% in a year's time, and 1.24% in two years' time.
Will we still need an OCR cut this year?
Yes…
In order to prevent deflation, Westpac chief economist, Dominick Stephens, is among those who believe the MPC will have to go back on its word and cut the OCR to -0.5% in November.
He maintains the most likely scenario is that the MPC on Wednesday says something like it "intends" to (rather than it "will") keep the OCR at 0.25% before in August more clearly signalling a cut could be on the way before March 2021.
The RBNZ in March said it couldn't yet take the OCR into negative territory because banks' computer systems aren't ready to deal with this. It put a one-pager on its website explaining these issues.
It last month also pointed to international research that suggests asset purchases worth 1.5% of a country's gross domestic product (GDP) equate to 25 basis points of monetary easing. So the RBNZ's $33 billion bond buying programme should have a similar effect to cutting the OCR by 150 basis points.
… No
Unlike Stephens, Zollner doesn't see rates going into negative territory anytime soon.
"Quantitative easing would in some sense have to be seen to be tapped out, or at least inadequate," she said.
"This could be either because the economic situation takes a severe turn for the worse, or QE starts to hit its limits or lose its efficacy at keeping long yields down, with the economy still in dire straits.
"Even then, there would be other options that we think would be effective and considerably less risky than negative rates, such as yield curve guidance."
Zollner said timing is also key, pointing out that making it even cheaper to borrow wouldn't be that helpful at the moment, as firms are looking for working capital, not credit for expansion.
She also said negative rates, which discourage people from making bank deposits, "severely impact the health of the banking sector and therefore may impair the free flow of credit over the longer run".
She said global credit markets would need to be in decent shape, which they aren't right now.
"Negative interest rates severely damage bank profitability and therefore might mean that the cost of raising funds in a severely risk-off environment is higher than otherwise."
Furthermore, Zollner said, "Negative rates inflate asset prices and encourage excessive risk taking and leverage, not all of it for economically productive purposes."