David Hargreaves says anything that Finance Minister Grant Robertson is planning to introduce in order to ease housing market demand pressures needs to help - not hinder - measures already being put in place, particularly by the RBNZ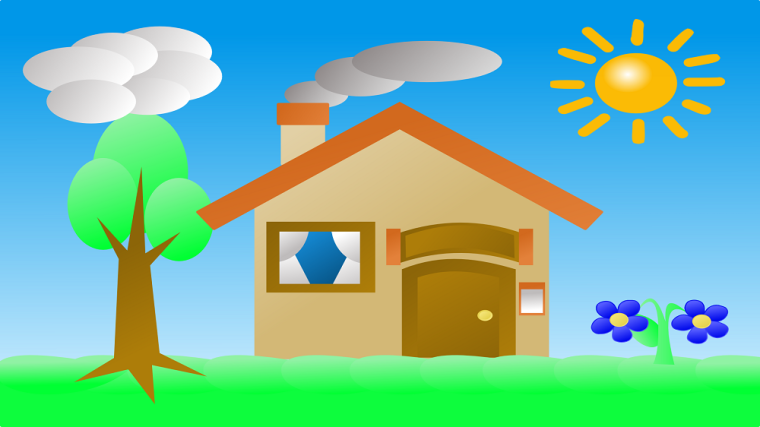 "Many hands make light work," goes the expression.
So, theoretically, anything that Finance Minister Grant Robertson can do to help on the 'demand side' of the housing market will be welcome.
But there's also another expression: "Too many cooks spoil the broth."
Yes, that's right. Good intentions do not necessarily lead to good outcomes if too many people get involved, perhaps pulling in different directions. This is particularly so when political considerations may be a big motivating factor as is inevitably the case with Governments and first home buyers. As I've said many times before, FHBs being locked out of the housing market is a BAD look for any NZ government.
To be clear, I want the Government to get involved in the housing market. Oh, yes. But its big role has to be setting the platform for adequate future supply. And we all want to see action on this front and to know that things are heading in the right direction. This Government has a lot to live down with the massive failure that was KiwiBuild.
On the demand side, again the best thing the Government could do is look for a balanced market where everybody gets a fair go. Again, measures that are aimed as being long term and sustainable across cycles would be best. Knee-jerk reactions are not likely to help.
The key thing about the yet-to-be-spelt-out measures Finance Minister Robertson is planning to announce before the end of month  is that they should complement - and not work against - things either already in train or being proposed to alleviate housing market demand pressures  particularly 'macro-prudential' measures implemented by the Reserve Bank. 
All we know at the moment from what Robertson said this week is that he wants to target "those who are speculating", while helping as much as possible the first home buyers. This was the key passage from the speech:
"...We all know that building more houses, particularly affordable houses, is critical. But we also can do more to manage demand, particularly from those who are speculating.

"New Zealanders are seeing family members being crowded out of the opportunity to purchase a home of their own by speculators and investors. We want to tilt the balance more towards first home buyers, while also incentivising more investment in the construction of homes.

"As I said late last year, we have received advice from both Treasury and the Reserve Bank on our existing measures to manage demand and discourage speculation, and how they can be enhanced or changed. Proposals will shortly go before Cabinet."
In so far as we can gather, Robertson appears inclined to want to in some way extend the bright line test (which this Government extended to cover five years in its last term). Personally, I wonder if, from the wording in that speech, there's some idea of trying to incentivise investors to build new houses rather than buying existing ones (perhaps by offering an exclusion from the bright line test for new builds?). That's pure speculation on my part, but I don't think it would be the worst idea. Not at all.
It all needs to fit together
It wasn't in the speech but, additionally, Robertson suggested to media later that if there were to be debt-to-income ratios introduced for lending that these be applied to investors, but not first home buyers.
Okay, let's go back to the point about what Robertson comes up with needing to fit in with other either existing or in-train measures to assist with demand pressures in the housing market:
We know that a 40% deposit requirement for investors is now a done deal and we know that the Reserve Bank is again pushing for a debt to income ratio measure to be added into its macro-prudential toolkit.
But we also appear to know that the seemingly once hand-in-glove relationship between Robertson and RBNZ Adrian Orr has become strained, something that first became readily apparent when Robertson wrote to Orr in November seeking that the remit for RBNZ's Monetary Policy Committee be amended to include specific consideration of house prices and to "avoid unnecessary instability" in them.
Orr has pushed back against this and on Wednesday of this week he appeared to be pushing back again against the Finance Minister when saying that it would be difficult to apply debt-to-income (DTI) restrictions to some residential property buyers - like investors - but not others - as Robertson had suggested the day before.
We do need the Government and the RBNZ to be on the same page. You know what they say about unintended consequences. These are most likely to occur when one measure runs counter to another.
Worrying signs
I might sound like I'm being negative about the Government getting involved in housing demand. I'm not at all. But nobody needs it going off half cocked and from what I can see so far I think there are some worrying signs in what Robertson may be contemplating. 
What for example about the bright line test becoming a key part of government involvement in the housing market?
My recollection of the origins of the bright line test, implemented by the previous National-led government  is that it came at a time when said government was coming under the pump about rocketing house prices and, yes, FHBs being locked out of the market. It appeared to be put together in a hurry. Very much so that the government of the day could be 'seen to be doing something'. And it was the Capital Gains Tax that Dare Not Speak Its Name.
Well, now that this Labour Government has seemingly for the foreseeable future ruled out a 'real' capital gains tax, it appears happy enough to lean on this cobbled together one inherited from National. Does anybody have a view as to whether the bright line test actually works well? And does it do its job? The job of course, presumably to not be a capital gains tax but to, simply, er, tax capital gains.
What I'm saying is that the previous National government introduced what looked like an ad hoc, knee jerk measure and now this seems to be becoming part of mainstream Labour policy for the housing market. It doesn't look like a sound basis for formulation of policy and law to me. Drum up a piece of legislation as a quick reaction to adverse public opinion (FHBs locked out of houses) and then gradually add bits on to it - without necessarily checking whether what developed in the first place was sound.
I will be sceptical then of how successful any Government measures might be that lean heavily on changes to the bright line test (bearing in mind that Labour's already extended the period it covers out to five years).
New builds only for investors?
I will be fairly interested, however, if the Government has got some cunning plan to incentivise investors to buy not existing houses, but new builds. Obviously such a policy would have the virtue of adding to the housing stock and would mean that the investors and the FHBs are not scratching each other's eyes out over existing homes.
Anyway, we shall see.
The other point of some nervousness I have around the Government's intentions is the emphasis on getting FHBs into homes come what may.
We do want to do everything we can to ensure that wannabe first home buyers are able to get into a home. But it would be counter productive if official government policies start inadvertently suggesting that young home buyers 'can't fail'. 
To look at the issue of DTIs again, Robertson's suggestion that he would like to see those aimed at investors - but not FHBs is troublesome.
Quite simply, which category of house buyer is most likely to have stretched DTIs? Well, it ain't the investor.
Obviously, I can see where Robertson is coming from on this one. Introduce DTI measures across all category of buyer and this may well block some would-be first home buyers from being able to buy. So, DTIs might act to disadvantage the FHB grouping disproportionately - in much the same way as the original iteration of LVRs did in 2013, when it did not differentiate between investors and others.
There are risks
However, I see a risk that putting DTI measures in place for investors - but not at all for FHBs - could send a message to young buyers that the Government will protect them at all costs. It would almost to me start to look like a Government-sanctioned taxpayer underwrite. Yes, we want the young to be able to buy homes - but not at all costs, not with undue risk taken.
So, look., I hope the Government goes carefully here.
In terms of the immediate direction of the housing market, I do think the reintroduction of 40% deposits for investors will make a real difference. I confess when the RBNZ originally introduced 40% investor deposit limits in 2016 I didn't think that would work then, so hot was the market. But it did. And it can again - particularly since the investors and the banks have had the last several months filling their boots in the absence of the LVR rules, which were removed on May 1, 2020.
The Government therefore needs to be careful any measures it introduces don't help to put downward pressure on a market that might already be about to start easing. Clearly the last thing we would want is for particularly FHBs who HAVE managed to get into a home then watch as house prices start to actually fall. A balancing act is required.
Given the reintroduction of LVRs, I'm not sure the Government really needs to rush now on demand-side measures. I would rather see something well thought out that can be applied for the future, rather than a Government that wants to be seen as doing something in the short term.
What I and I'm sure most people want to see this Government doing is coming up with something substantive on the issue of housing supply. That's where the focus needs to be. We are waiting.