David Hargreaves says the likely ongoing presence of Covid in the community poses further questions for our central bank as it looks to 'normalise' interest rates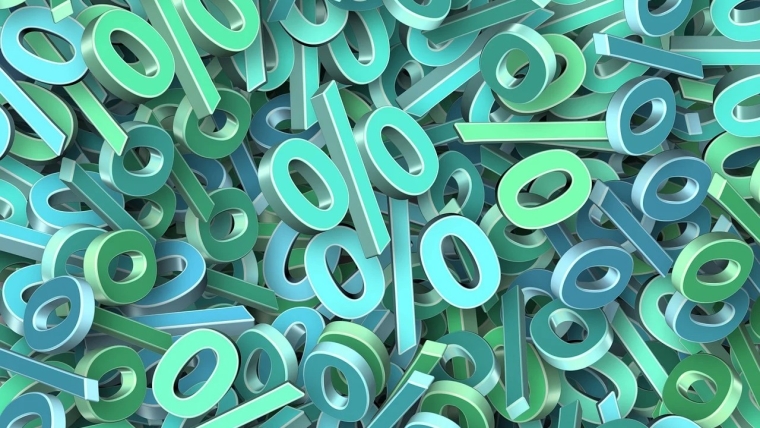 It hasn't happened yet, but it is already feeling somewhat ironic.
On Wednesday, October 6, the Reserve Bank will almost certainly raise interest rates.
It will do this to dampen the prospect of an overheating economy, even as the largest city in that economy is likely to be still severely hobbled by Covid lockdown restrictions. (Auckland will either JUST be emerging from Level 3, or indeed it could still well be there at that time.)
That's right, the RBNZ will be looking to cool an economy - of which large parts have been shut for weeks.
We live in interesting times alright.
It is to be presumed that the RBNZ will say that fundamentally nothing has changed since August, when it was all set to hike rates only to be rudely interrupted by the first confirmed case of this Covid outbreak in Auckland on August 17, the day before the RBNZ's decision.
The Official Cash Rate has been at an emergency setting of just 0.25% since March 2020 when the pandemic was getting up and running in a serious way. So, 'normalisation' has to happen at some point.
And until August 17 it was all pretty clear what the RBNZ could and should do regarding a steady cycle of interest rate rises that would see the OCR climb back to 1% (where it was till March 2020) and probably above - all within the next year or so.
The wild card was always what would happen in the event of a Covid Delta outbreak.
While the RBNZ will, I think correctly, justify an OCR rise to 0.5% on October 6, the reality is things HAVE changed in an enduring way since August 17.
Monday's announced move down in alert settings for Auckland to 'Level Takeaways' is, I think, the beginning of the Government's acceptance that it won't be able to this time stop community transmission of the virus. 
I think we've got it now, and we will have to work around how we deal with that. This is the decision the Government was hoping to make next year, but is now going to have forced upon it. The hard focus from the Government, certainly in the next two weeks, is going to be to get the numbers of vaccinated as high as possible. And this was very clear from Prime Minister Jacinda Ardern's Covid media briefing at the Beehive on Tuesday. That's going to be the mantra for the next two weeks.
If the Government is able to meet some sort of targeted level - and at the moment the target is 90% at least one jab for Aucklanders - over the next couple of weeks it will be able to put a more brave face on the looming end of the elimination strategy.
But the fact we are almost certainly now in the situation of having to deal with Covid in the community does change a lot of things - and it makes the RBNZ's already hard job even more difficult.
Singapore has a somewhat bigger population than NZ. It has 5.9 million to our 5.1 million. Over 80% of its population aged over 12 (nearly 4.5 million people) are FULLY vaccinated. And in recent days Singapore has been averaging around 1000 new Covid cases every day.
That gives some idea of the level of disruption we can still expect even if we achieve what's seen as a 'high' number of vaccinated people.
So, having the virus in our community is going to make a difference. 
One of the key factors in our economy bouncing back so strongly from lockdown last year was the fact we did eliminate the virus. People could feel confident getting out and about - and spending - in such an environment. This time is going to be different.
Does it mean that at least some people will be more reticent, at least initially about getting out and about and going to restaurants, and pubs and using public transport, for example?
The UK, which has had a truly brutalising experience at the hands of the virus, is now to all intents and purposes 'open' again - but people have been very reluctant to go back, for example, to using public transport.  
And surely it will have some impact on our populace to know now when we go out that 'it' is 'out there'. 
Yes, we will learn to deal with it, and we were always going to need to at some stage - but as the rest of the world is showing, the disruptions don't go away simply because you have an impressive-looking vaccination number.
All of which means the kind of 'straight-line' assumptions that could be and were being made about the path of interest rates over the next year (IE just all up) are no longer necessarily valid. 
It is eminently possible our economy does not bounce back as energetically this time.
Okay, so, you might say if there isn't that 'bounce' then no problem, the RBNZ can just hold fire after perhaps the first hike. 
One thing that hasn't changed though is that the global supply chain problems - that central banks were hoping would be a passing fancy - are now looking likely to linger much longer than anybody hoped. Couple that with NZ's tight labour market (and current difficulty in bringing in imported labour) and inflation pressures look set to remain intense.
I think the new environment (with community Covid) we are now facing definitely opens up the possibility that economic growth could become sluggish even as prices keep going up.
All this just means is that the headache for the RBNZ as it helps to navigate the economy through the pandemic is even bigger.
I now think therefore there's every chance that the RBNZ will over the course of the next 12-24 months be forced to pause and maybe even reverse track with the OCR before moving definitively to more 'normal' settings. 
As ever, much will really depend on how quickly some sort of return to a post-Covid new 'normal' can be achieved and therefore disruptions such as those to the global supply chain can be smoothed out. 
For now though the immediate outlook appears decidedly bumpy.