Personal Finance
/
analysis
Westpac joins ASB in pushing through higher fixed mortgage rates, as rising inflation expectations push up wholesale rates, and all eyes turn to how the RBNZ will react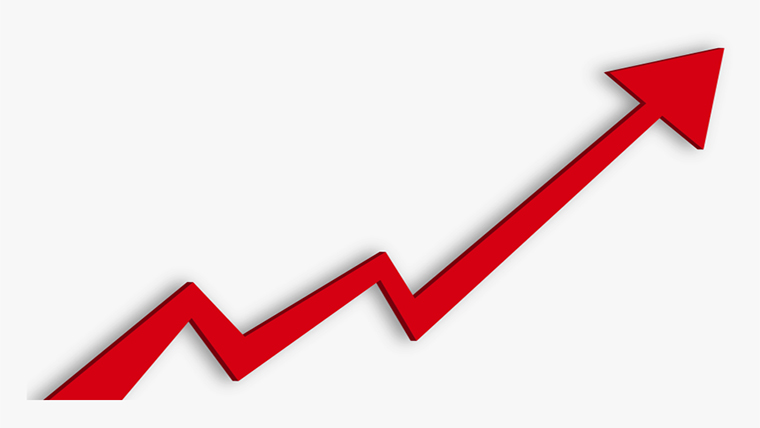 Westpac is the next to raise home loan rates, raising most by about 20 basis points.
As a result, it has the highest or equal highest rates for all fixed rates to three years.
It follows the lead of ASB which raised rates to these new levels on Tuesday.
For a home owner with a $500,000 mortgage, the two-year rate of 4.35% will require repayments of $2,489 per month. Twenty weeks ago at the beginning of July that rate was 2.53% and required monthly repayments of $1983. That difference is now $506 per month. Even in these inflationary times $500 out of most household budgets is a lot. It is not going to be spent elsewhere in the wider economy. And we can't really say it is being recycled into savers accounts in higher interest rates.
Both the Cooperative Bank, and China Construction Bank also raised rates today (Thursday) but not to the levels of ASB or Westpac.
The Reserve Bank (RBNZ) business survey of inflation expectations rose more than expected, underpinning the rising trends in wholesale markets, especially at the short end.
The RBNZ is to review the Official Cash Rate next Wednesday, and Thursday's moves in both wholesale and retail markets are in response to expected RBNZ reactions to rising inflation, and rising inflation expectations.
With both ASB and Westpac having moved up, all others will now follow, probably in short order.
One useful way to make sense of these changed home loan rates is to use our full-function mortgage calculator which is also below. (Term deposit rates can be assessed using this calculator).
And if you already have a fixed term mortgage that is not up for renewal at this time, our break fee calculator may help you assess your options. But break fees should be minimal in a rising market.
Here is the updated snapshot of the lowest advertised fixed-term mortgage rates on offer from the key retail banks at the moment.
Fixed, below 80% LVR
6 mths
  1 yr  
18 mth
 2 yrs 
 3 yrs 
4 yrs
 5 yrs 

as at November 16, 2021

%
%
%
%
%
%
%
 
 
 
 
 
 
 
 
ANZ
4.00
3.45
3.85
4.15
4.45

5.24

5.54

4.19
3.65
4.09
4.35
4.69
4.95
5.19
3.89

3.49

3.89

4.15

4.39
4.79
4.79
3.99
3.49
 
4.15
4.49
4.69
4.85
4.19


+0.20

3.65


+0.11

4.05


+0.16

4.35


+0.16

4.69


+0.20

4.79


+0.20

4.95


+0.20

 
 
 
 
 
 
 
 
Bank of China 
3.49
3.29
3.49
3.79
4.09
4.39
4.69
China Construction Bank
3.45


+0.20

3.45


+0.20

3.65


+0.07

4.15


+0.16

4.45


+0.20

4.95


+0.40

5.05


+0.36

Co-operative Bank

[*=FHB]

3.49


+0.15

3.29*


+0.15

3.89


+0.20

4.15


+0.16

4.49


+0.25

4.69
4.85
Heartland Bank
 
2.90
 
3.45
3.60
 
 
HSBC
3.69
3.29
3.59
3.84
4.19
4.49
4.69
ICBC 
3.59
3.19
3.59
3.85
4.19
4.39
4.69
  
3.79
3.15
3.45
3.69
3.75
4.29
4.49

 

3.29
3.29
3.64
3.94
4.19
4.54
4.70
Comprehensive Mortgage Calculator