Kiwibank economists say they have 'drastically revised up' their projected near-term house price peak before a cooling of prices later in the year; don't see LVRs as having as much impact on investor activity as previously thought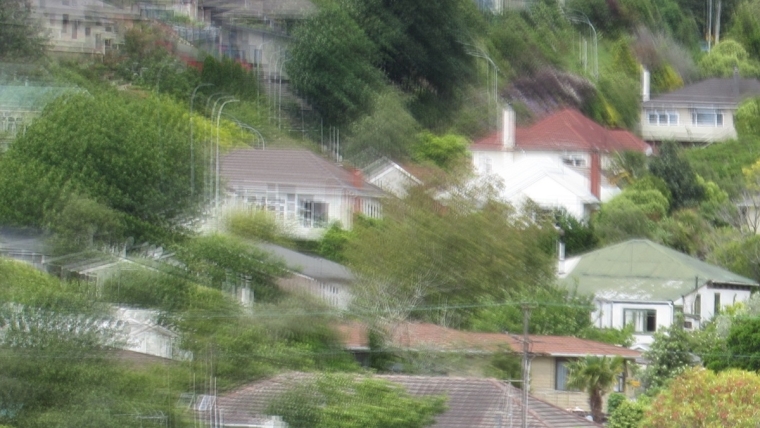 Kiwibank economists say they've "drastically revised up" their projected near term house peak.
In the bank's latest First View publication, Kiwibank chief economist Jarrod Kerr, senior economist Jeremy Couchman and economist Mary Jo Vergara say they had expected house price growth to peak between 12%-15% year-on-year.
"But we now forecast a peak of close to 25% [year-on-year] in the middle of the year before easing to finish 2021 at 14.5% [year-on-year]," they say.
Commenting on the latest Real Estate Institute of New Zealand housing sales figures, the economists said the "unrestrained excesses of the housing market" were again on display in February.
"House prices jumped a blistering 5.2% in February alone. Only one other month on record has posted a higher rate of growth (March 1996 at 5.8%)," they said.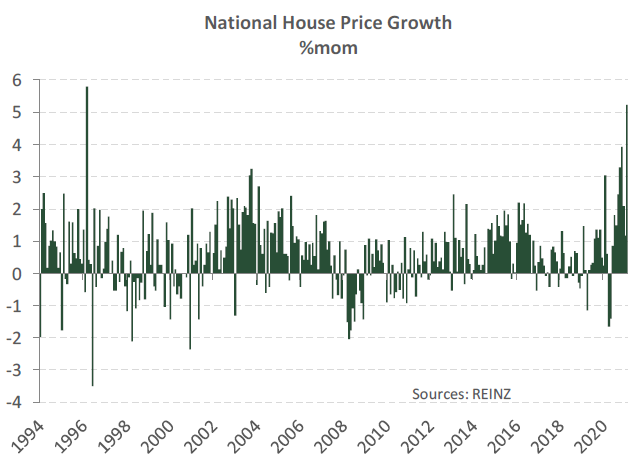 The Reserve Bank has reintroduced the loan to value ratio (LVR) limits as of the start of this month. These include the conditions that housing investors need to have 30% deposits as of the start of March, but as of May 1 this requirement will be raised to 40% deposits.
The RBNZ temporarily removed the LVR limits, which have been around in a variety of forms since 2013, as of May 1 last year in response to the Covid crisis. But the removal of the limits saw high LVR lending to investors go through the roof. 
Hence the move by the RBNZ to bring the LVRs back.
The Kiwibank economists say the return of LVRs, with banks effectively applying them from December last year, should take some heat out of the market.
"However, LVRs may not be having as much of an impact on investor activity as previously thought," they say.
"The recent sharp surge in house prices has helped to push up investors' equity on existing portfolios. Equity that can be used as a deposit for additional borrowing."
The economists say "other measures" are needed to tame the housing market.
"...We await to see if the Government gives the RBNZ go ahead to use debt-to-income restrictions on investor related mortgage lending."
The economists do say that "despite the current performance" they do expect house price growth to start slowing over the second half of this year and they are picking house price inflation of 14.5% by the end of the year.