ASB sets a new tone in the mortgage market with 30 basis points rate hikes for the most popular fixed home loan terms, takes 18 month and two year rates above 3%. Westpac has matched them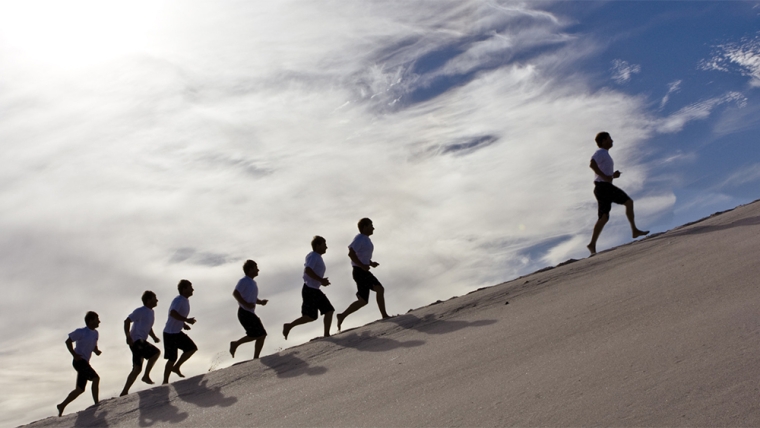 Update: Westpac has now moved higher as well. See table below. They have matched ASB for the three core rates, 1yr, 18mth, and 2yrs, but the Westpac rates are not effective until Monday, September 20, 2021.
But this is unlikely to be where rates settle, because wholesale rates jumped another +8 bps or more today (Thursday).
Further updates: Both TSB and BNZ have now raised rates, essentially matching the first-mover, as has Kiwibank.
...
As we noted earlier on Thursday, ANZ has raised some fixed home loan rates.
And now ASB has also raised a set of fixed rates.
In fact, this is the second consecutive week that ASB has raised rates, although the last time they concentrated at the long end; this time at the short end.
Westpac and Kiwibank have also raised these types of rates in the past week or so.
That rates are on the rise is not really a surprise, even if part of the country is still in a hard lockdown. These rates may be about to go up a lot more, especially the one-year and two-year rates.
The Reserve Bank (RBNZ) is reviewing its Official Cash Rate (OCR) on October 6, and markets are pricing in a rise. Whether it will be +25 bps or +50 bps is uncertain. (Or anything.)
The reason wholesale rates are rising is that financial markets see employment levels high with wages rising. And prices are rising and likely to increase faster, meaning inflation is higher. Both are the key mandates the Minister of Finance has given the RBNZ: jobs and prices, and both are under pressure on the up side.
What is unusual about today's ASB rise is the quantum of it. ANZ is raising rates in small bites, but ASB is taking the bull by the horns and making quite large changes for terms where the wholesale rate pressure is strongest.
ASB is now the only bank with a two year rate above 3%. In fact its 18 month rate is also above 3% now.
It raised its rates by +30 bps today. They will be hoping others follow soon because it now has the least competitive rate card of any bank.
It is certain other banks will follow - the background cost pressures are strong. But the question is 'when'? In the meantime, ASB looks like it is hanging itself out there. However, don't forget, rate cards are one thing. Banks will always compromise and negotiate, and while their rate card looks uncompetitive, they probably have given their frontline staff a freer hand to discount from the rate card to hold on to clients.
At this precise moment it is Kiwibank and BNZ that have the most competitive home loan rate cards. But that may change quickly.
Despite lockdowns, the spring real estate selling season is now underway in a somewhat confused environment this year. Competition for this expected rise in business for banks may just be by a smaller rate rise, rather than cuts. Although HSBC did bravely cut a key rate two weeks ago and giving them a rate card that is noticeably lower than the main banks.
One useful way to make sense of these changed home loan rates is to use our full-function mortgage calculators. (Term deposit rates can be assessed using this calculator). (Our mortgage calculators are temporarily down, but will be back soon.)
And if you already have a fixed term mortgage that is not up for renewal at this time, our break fee calculator may help you assess your options. But break fees should be minimal in a rising market.
Here is the updated snapshot of the lowest advertised fixed-term mortgage rates on offer from the key retail banks at the moment.
Fixed, below 80% LVR
6 mths
  1 yr  
18 mth
 2 yrs 
 3 yrs 
4 yrs
 5 yrs 

as at September 20, 2021

%
%
%
%
%
%
%
 
 
 
 
 
 
 
 
ANZ
3.39
2.60


+0.05

2.85


+0.06

2.99


+0.04

3.40


+0.15

4.29

4.59

3.55


+0.26

2.85


+0.30

3.09


+0.30

3.25


+0.30

3.55
3.99
4.29
3.55


+0.26

2.85




+0.30

3.09


+0.30

3.25




+0.30

3.55


+0.30

3.99


+0.30

3.99
3.55
2.95


+0.30

 
3.15


+0.26

3.49
3.89
4.19
3.29
2.85


+0.30

3.09


+0.24

3.25


+0.30

3.49
3.99
4.29
 
 
 
 
 
 
 
 
Bank of China 
3.45
2.39
2.59
2.79
2.99
3.39
3.69
China Construction Bank
2.65
2.65
2.65
2.85
3.25
3.55
3.99
Co-operative Bank

(*FHB only)

2.55
2.35*
2.79
2.95
3.39
3.69
3.99
Heartland Bank
 
2.15
 
2.45
2.65
 
 
HSBC
2.89
2.40
2.65
2.79
2.99
3.39
3.69
ICBC 
2.85
2.35
2.65
2.75
3.05
3.45
3.75
 

(*FHB only)

2.79
1.99*
2.69
2.89
3.09
3.49
3.79

 [incl Price Match Promise] 

2.89
2.55
2.79


+0.04

2.95


+0.06

3.25


+0.10

3.69


+0.20

3.99


+0.20