Personal Finance
/
opinion
As the world faces the prospect of recession, David Hargreaves sifts through the events of the past two years in an attempt to put things in perspective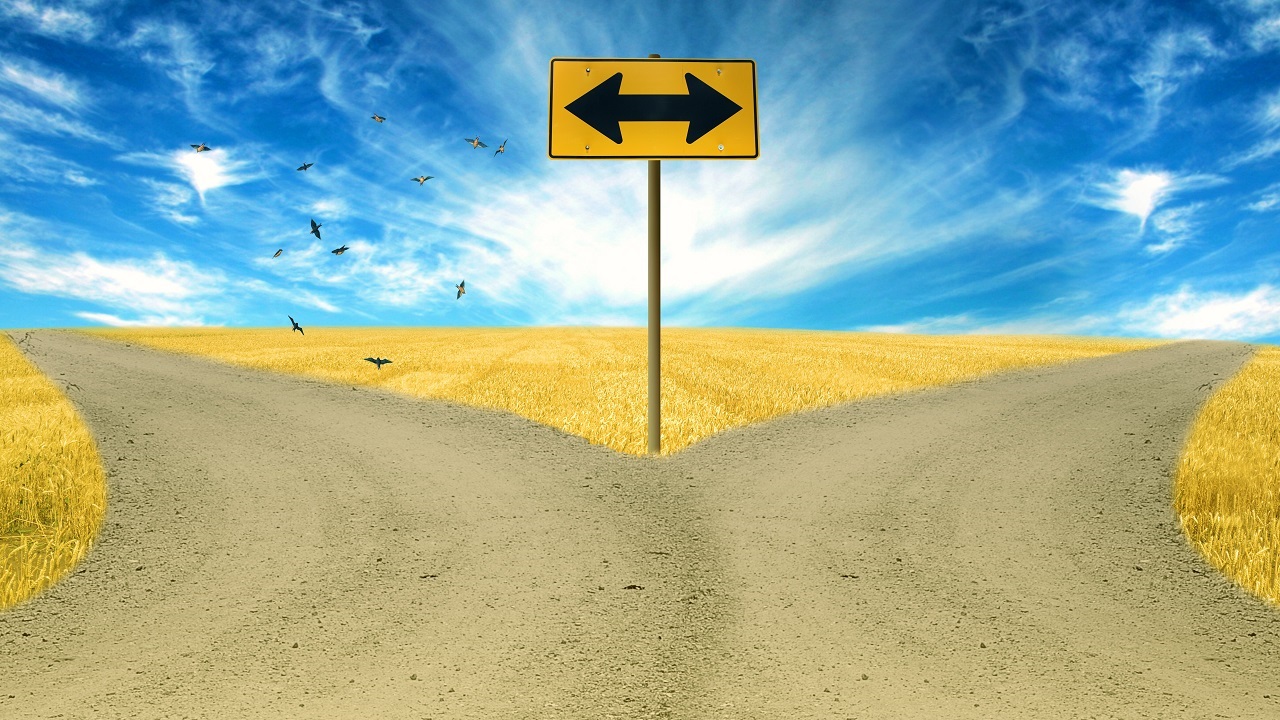 Did we get it wrong?
It's the inevitable question that's already been asked and will continue to be asked. Any answers we get should be stored in the memory banks forever. 
I'm talking specifically about the 2020 economic approach to Covid globally; how from March 2020 'we' threw the kitchen sink at the problem with stimulus, stimulus and more stimulus.
You probably have a view on whether it was a good idea or not (emphasis on 'not').
However, any views we have now need balancing against those early days of the emerging pandemic in March/April 2020, when for all any of us knew, we could have been in for a global depression.
I've kept thinking back to an interview I watched in April 2020, (perhaps unexpectedly) conducted by comedian/satirist Trevor Noah with Gita Gopinath then chief economist, now first deputy managing director, of the International Monetary Fund. (Interestingly, Noah in one of his questions appears to correctly anticipate EXACTLY the way in which economies in fact bounced straight back from lockdowns - this is a key point I'll come back to).
Paraphrasing the sentiment in the interview, it was very much about every country basically pouring in the stimulus to tackle the health situation, support jobs and businesses and, by inference, worry about anything else later.
Even then, while I appreciated the grave magnitude of the then situation, at the back of my mind there was the little voice saying: "If we are all doing exactly the same thing, walking on the same path, could it turn out to be the garden path and we are all leading ourselves up it?" In other words, could the whole world, by collectively taking an identical approach to the problem end up collectively in a bad place?
The niggly naggly thought. "We're all doing this. What if 'this' is wrong?"
Now as we look at a world over two years later that has seen already big asset bubbles become ridiculously overblown (and now starting to burst?), and as that long-forgotten (for most of us) threat of inflation rampages, and as global recession (it seems to me) becomes inevitable, the easy answer is to say, well, yeah, 'we' got it wrong. Plenty of people are already saying that.
But that's simplistic.
You can never design a 'counterfactual' for a massive global event such as Covid. That is to say, none of us can definitively state what would have happened if the world hadn't taken the 'hit it with everything' stimulus approach.
Things could have been worse. We don't know and we can't know what would have happened if we had taken a different road. Not without finding a time machine, going back and handling the pandemic economic fallout a different way.
There's an interesting human reaction that emerges when things go wrong whereby we decide 'things couldn't get any worse' or 'anything's got to be better than this'. Really? Says who? I reckon any situation you care to mention can get worse. Without actually, definitively, knowing what the result of a particular course of action might be, nobody can decide what THE very best reaction might have been.
The other point is: Does it matter? Does it matter if the 'wrong' decision was made back in 2020? Another 'great' human tendency is to want to 'blame' someone. Let's decide something was 'wrong' and then pillory those we deem responsible. Pointless, in my view. But where it IS worth working out if something was a mistake is with a view of what would happen if faced with the same or similar situation again.
Very few situations are unique. Indeed a pandemic of this scope is not and was not unique. But we did need to go back just over 100 years to find something directly comparable, the so-called 'Spanish' flu. However, what was arguably unique (thus far) about the Covid pandemic was the situation we placed ourselves in with whole economies ground to a halt through 'lockdowns' of the people. Were lockdowns the correct initial response?
We may well face future pandemics of this nature and it would be very useful for a broad review of the global approach with lockdowns and whether that should be the response again.
But looking beyond that and with an eye on the subsequent economic developments, was the massive wave of stimulus the right way to go? Again, in the interests of how we might react 'next time' detailed reviews (and I'm not sure who by – but it should be at a high and hopefully independent level) should be conducted. No, not to 'blame', but to give ourselves a very good idea of what the best course of action would be next time.
The 'right or wrong' question, however, should be, needs to be, assessed in the light of the information known at the time. No hindsight.
Based on everything that was known in March/April 2020 I actually think the 'bring on the stimulus' approach was 'right'. But just because a decision is correct in principle, doesn't mean it will necessarily work out for the best. The decision is one thing. Implementation is another. And it is the latter point that's probably crucial here.
I think where things went wrong in 2020 was that the powers that be didn't have a clue how quickly economies would be able to bounce back from being shut down. I remember in New Zealand at the time that Finance Minister Grant Robertson likened our economy to an oven that would take a while to heat up again. Faced with the remarkable way in which the economy in fact relaunched at speed from a standing start, Kiwibank chief economist Jarrod Kerr aptly remarked that the 'oven' had turned out to be a microwave.
So, that was a key thing to observe and learn from this experience. If you lock people up one week and then let them back to work the next, the economy can bounce back from that much faster than anybody imagined.
Why didn't anybody imagine that? Well, interesting point. Trevor Noah, for one, appeared to well-imagine it. In accessing how quickly economies restarted, people in the decision seats seemed to base their expectations on what happens after a recession, which of course we hadn't had, not a 'real' one. Businesses shut their doors. The businesses and their employees got (debt) funded Government handouts and then they all got back to work. People had some money (not least because they hadn't been anywhere) and they spent it. Off and running was the economy.
So, here came the real problem. The lack of monitoring of that and what was happening; the ability to recognise in a timely fashion that things were nowhere near as dire as imagined in the economy. If you want mistakes, if you want 'wrong', it was the lack of quick recognition about how well economies were rebounding.
Here in New Zealand I did become concerned as time was going on that our Reserve Bank didn't appear to really have its finger on the pulse. I have long thought a problem, particularly with economists, is they don't in the figurative sense seem to stand on a street corner, wet their fingers and point them in the air to see which way the breeze is blowing. Too much economic theory. Not enough considering what humans do. Let's face it, humans do odd things. There's a lot to be learned just from wondering around among the public with eyes wide open. 
By June 2020 I was astonished at the way our economy was bouncing back - and I based that feeling simply on wondering around and seeing what people were doing. They were out. They were spending - almost defiantly.
It seems to me though that our RBNZ and indeed other central banks around the world couldn't actually believe that the emergency rescue act that governments and central banks had launched in March/April 2020 had worked quite as well as it did. They didn't trust what they appeared to see.
As late as November 2020, in its Monetary Policy Statement, the RBNZ was launching the Funding for Lending programme with cheap money for banks, said it would be pushing on with $100 billion of government bond purchases, and was getting ready for negative interest rates. Yes, negative interest rates, a little over a year and a half ago. 
On the one hand the MPS observed that economic activity, both international and domestic, had "proved more resilient than earlier assumed". But on the other "we expect an ongoing increase in unemployment as the economy adjusts. Consumer price inflation is also projected to remain at the lower-end of the remit target range for a period, and inflation expectations remain subdued".
I have to say, it seemed then that the RBNZ was not trusting what it could see (but was perhaps not close enough to) and was, without really taking the temperature of the population, simply following conventional economic theory about what it thought should be happening. 
It was only about two months later that independent economic researchers Capital Economics were stating that: "With the housing market overheating and surveys pointing to rising price pressures, we think the RBNZ could become the first advanced economy central bank to hike interest rates".
I wrote my first 'inflation is coming' opinion article in early February 2021. And yet the next RBNZ MPS later in February 2021 stated: "The [RBNZ Monetary Policy] Committee agreed that it remains prepared to provide additional monetary stimulus if necessary and noted that the operational work to enable the OCR to be taken negative if required is now completed."
Yes, STILL talking about negative interest rates when other people were talking about the need to raise them.
Then there was the May 2021 MPS document that was just plain weird. The policy assessment at the front of the document was pretty much 'move on nothing to see here', with comments to the effect that the price pressure that were now being seen were "likely to be temporary" and abate over the year.
And the final comment was: "The Committee agreed to maintain its current stimulatory monetary settings until it is confident that consumer price inflation will be sustained near the 2% per annum target midpoint, and that employment is at its maximum sustainable level. Meeting these requirements will necessitate considerable time and patience."
That was the front of the document. The BACK of the document (page 42) showed the RBNZ forecasting the OCR to be raised from the middle of 2022. It was like different people had done the front and back bits of the document. This shocked the markets and kicked off wholesale interest rate (upward) movements that haven't really stopped since.
The upshot of all this, I think, is that as we look back - and we should - about how the pandemic was handled from an economic perspective, and I mean globally, perhaps the key thing we need to focus on is not whether any particular course of action taken in the heat of early 2020 was 'right' or 'wrong', but just how well or otherwise the consequences of the action taken were monitored and reacted to. It wasn't the decisions that were made; it was how the consequences of those decisions were handled.
Governments and central banks actually handled the economic fallout of the pandemic far better than they gave themselves credit for I think. And the problem that we now face in spades is that the powers that be were disinclined to believe how well the measures had worked - and missed the oncoming inflation train.
As we now grapple with a world of global problems, there's plenty of lessons to be learned from this recent history. It's just to be hoped they are learned because, since the beginning of time, learning from history has been something we don't do well. If at all.