Public Policy
/
opinion
Gareth Vaughan makes 5 predictions for 2022 looking at Covid-19, climate change, bank lending, the RBNZ & rising interest rates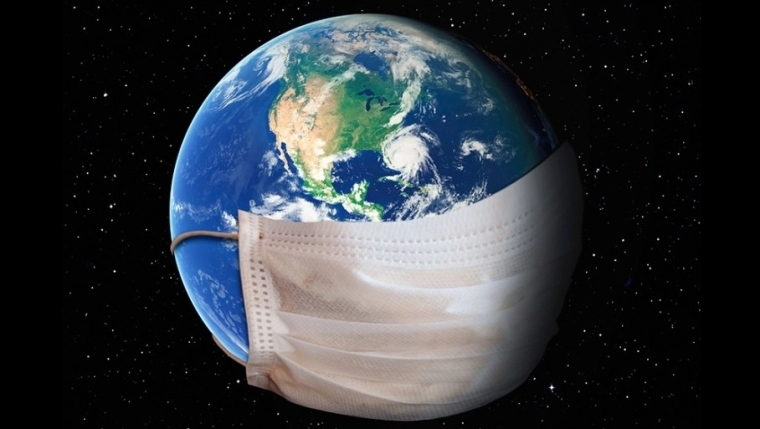 So 2021 is almost over and 2022 is just around the corner. What will the New Year bring?
In our fast changing and unpredictable world that's a very good question.
I certainly don't claim to have the power to be able to see into the future. Nevertheless in this article I've outlined five key factors I think will be key issues for the New Zealand economy, and therefore the lives of New Zealanders, next year.
1) Covid-19 is not going away.
This may be stating the obvious. However, if you turn the clock back a year there was talk that 2020 had been the year of Covid and 2021, with the rollout of vaccines, would be much better. Then in August, when Auckland was plunged into lockdown, there were claims the rest of the world was moving on and NZ was still using 2020 measures.
Yet over recent weeks parts of the world have been increasing Covid-19 restrictions once again, as New Zealand loosens them, following the emergence and rapid spread of the Omicron variant. 
This highlights a problem when battling a mutating global virus. Things can change very quickly.
The pandemic is not over because a politician has decreed that a certain date will be Freedom Day. The pandemic is more likely to wind down when enough of the world's population is vaccinated to slow or stop the emergence and spread of dangerous new variants and/or medical treatment, including vaccine booster shots and antiviral pills, are widespread and good enough to prevent hospitals being swamped when case numbers surge. 
We're not there yet and getting there will likely require greater global coordination and cooperation. So expect 2022 to once again be dominated by the pesky virus, serving as the backdrop to everything else. Also living with Covid-19 in the country likely means at least some ongoing restrictions for much of 2022.
2) We learn how serious New Zealand is about combatting climate change.
In June the Climate Change Commission handed the Government its final advice, in the form of a 400-page report, on how NZ could reduce carbon emissions to meet the requirements of the Climate Change Response (Zero Carbon) Amendment Act. 
The Government subsequently gave itself until the end of May 2022 to publish an Emissions Reduction Plan. Writing for interest.co.nz in May this year, Climate Change Commissioner Rod Carr called on politicians to act now rather than leave it to the last possible moment to make changes as their predecessors did in 1984, forcing abrupt, painful change when other options had passed by. 
So will the Government embrace this challenge? And if they do will there be cross-party support in Parliament?
3) There'll be a lending slowdown.
The Covid-19 era has seen unprecedented levels of housing lending from our banks, helping drive house prices into the stratosphere. Next year will see lending growth slow, albeit anecdotally it already is slowing.
New, more prescriptive credit contracts and consumer finance laws introduced this month will bite, and banks are also self imposing debt-to-income (DTI) ratio restrictions on borrowers while the Reserve Bank consults on potentially adding a DTI tool to its macro-prudential toolkit.
And that's not forgetting the recent tightening of high loan-to-value ratio restrictions. (Since November 1 only 10% of banks' new lending to owner-occupiers can go to borrowers with deposits of less than 20%, down from 20% previously).
It's hard to see how this, on top of recent increases to mortgage rates, doesn't result in a slowdown in lending growth.
4) The Reserve Bank will be increasingly politicised.
Former Crown prosecutor Simon Bridges recently becoming National's Finance Spokesman combined with the idiosyncratic personality of Reserve Bank Governor Adrian Orr, ensures the central bank will be a political football in 2022.
Bridges, alongside ACT Leader David Seymour, is on record as saying he wouldn't reappoint Orr when his term's up for renewal in March 2023. (The Reserve Bank Governor is appointed by the Finance Minister). Bridges subsequently clashed with Orr at a select committee hearing last week. 
Given the aggressive nature of Bridges and Seymour, rising inflation, the wider range of powers the Reserve Bank is receiving, and its plans to fully embed climate risks into its core functions of financial stability and monetary policy and the personalities involved, our central bank is set to be a political football next year.
5) The Official Cash Rate (OCR) won't rise as much as predicted.
The Reserve Bank raised the OCR by a combined 50 basis points in its final two reviews of 2021 to 0.75%. And its latest Monetary Policy Statement predicts the OCR peaking, in its current cycle, at 2.6% in late 2023.
Inflation came in at 4.9% for the September year. I know that pushes it through the roof of the Reserve Bank's mandate of keeping future annual inflation between 1% and 3% over the medium term with a focus on keeping it near the 2% midpoint.
But with the lending squeeze mentioned above, the recent surge in mortgage rates combined with many borrowers having chunky mortgages, and the ongoing uncertainty of Covid-19, I just can't see the OCR going as high as predicted. 
On that mortgage rate surge, the average bank carded, or advertised, two-year mortgage rate has climbed to 4.2% now from 2.53% in July. Repricing loans is going to extract quite a bit more money from borrowers' pockets. And then there's the question of whether raising the OCR can combat tradable inflation pressures stemming from overseas anyway.
*This article was first published in our email for paying subscribers. See here for more details and how to subscribe.