Food for RBNZ thought as global dairy prices sink 10.7% to 13-year lows; Farmers operating below breakeven; no end in sight; ANZ sees milk price possibly as low as $3.75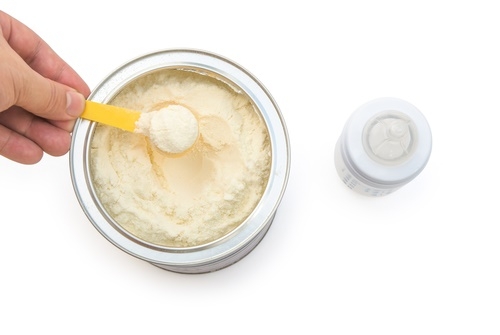 By David Hargreaves
The possibility that the Reserve Bank might cut official interest rates by as much as half a percentage point next week has been raised in response to another massive fall in global dairy prices.
And the country's largest dairy farm lender ANZ now sees the milk price paid to farmers this season potentially being as low as $3.75, compared with Fonterra's official opening forecast of $5.25.
This follows another disastrous GlobalDairyTrade auction overnight when prices fell 10.7% - the ninth consecutive fall and the biggest drop in over 12 months. Prices are now at 13-year lows.
The RBNZ is widely tipped to drop the Official Cash Rate (OCR) to 3% next week from 3.25%, but investment management firm Harbour Asset Management suggests in its latest commentary that the central bank might now look at going further.
"The weakening dairy price will be a strong signal on the Reserve Bank's radar and the results of last night's auction has immediately flowed through to market expectations. A 0.50% cut at the July OCR review may be considered by the RBNZ," Harbour research analyst Oyvinn Rymer said.
"It can be hard to fathom such big swings in commodity prices, which suggests that the strong prices enjoyed over the last few years have attracted sufficient investment in both dairy herds and processing capacity to swamp the global market with finished product," he said.
The outlook in the months ahead was "not great" with increasing dairy-volumes being offered at each auction as New Zealand ramps up production towards the annual peak in October and November, Rymer said.
"Unfortunately, it takes time to adjust production capacity and it could take some time still for the current glut of inventory to be absorbed by what looks like a soft global market for dairy products.
"Looking at the consumer side of the dairy market, Mead Johnson Nutrition, the world's largest infant formula producer, announced overnight that its sales in the previous quarter were worse than expected (both volumes and prices went backwards) and subsequently downgraded its sales-forecast for the rest of the year. They also reported significant discounting in China of infant formula, which could be a drag on value-added strategies, including NZ companies, if this is a long-lasting shift in market-pricing." 
Meanwhile, Westpac's chief economist Dominick Stephens said he now expects the RBNZ to cut the OCR to 2% by the end of this year. Previously Stephens had suggested 2.5%.
"This will involve one reduction of 50 basis points - most likely in September, but possibly as early as next week's July OCR review. At the other three meetings, we would expect 25 basis points reductions in the OCR," Stephens added.
Aside from the big fall in dairy prices Stephens also cited the latest inflation figures as a reason behind his change of view.
ANZ now sees payout at low as $3.75
ANZ's economists, who have been right on the money picking the falling trends in the dairy prices, are now picking a potential range for the price paid to farmers of $3.75 to $4 per kilogram of milk solids in the current season. That's down from their previous pick of $4.50, which was a market low forecast.
At the other end of the scale, ASB's economists are sticking with their prediction that dairy prices will start to recover by the end of the calendar year, and they still go for a price of $5.
"We view the weakness of the last two auctions as temporary, relating to Chinese stockmarket and Greek concerns. Combining this view, plus expected further weakening in the NZD, we stick with our milk price forecast of $5.00/kg for 2015/16. In addition, the dairy weakness reaffirms our view that the [Reserve Bank] will cut the [Official Cash Rate, currently at 3.25%] to 2.5% this year," chief economist Nick Tuffley and rural economist Nathan Penny said.  
Fonterra's forecast for the recently completed past season was for a milk price of $4.50, compared with $8.40 in the season before when prices were riding sky high. The turnaround since has been dramatic. Not many weeks ago Fonterra's opening gambit of $5.25 for the current season was seen as a conservative estimate, now clearly it seems way over the odds and will need reviewing.
Fonterra's group director of co-operative affairs Miles Hurrell said the Fonterra board was next set to meet on August 7 "and this meeting is the next scheduled opportunity to consider the milk price".
"We are constantly monitoring the global situation and continuing to look at all the factors that impact the milk price across the current season, which has just started.
"The global dairy market currently has a big imbalance between demand and supply. This is a global issue, not just a Fonterra one.
"There is a lack of demand globally (particularly from China and Russia) and a huge surplus of supply from NZ, Australia, the EU and the US," Hurrell said.
The New Zealand dollar was dumped overnight, down by about a cent against the American currency and has continued to fall. It was a short time ago trading at just over US65c, down around US2c in 24 hours.
ANZ senior economist Sharon Zollner said ANZ had warned that the forthcoming dairy auction could be "brutal", and "that description turned out to be apt".
"There was nothing good to say about it. Whole milk powder prices -13.1%; skim milk powder -10.1%; butter -9.5%; cheddar -13.9%; casein -8%; anhydrous milk fat -10.6%.
"The volumes on sale are set to rise over coming months as New Zealand supply comes on stream, but demand, particularly from China, is conspicuously absent.
"ANZ was already bottom of the market with our forecast of a $4.50 milk price; we now expect $3.75-$4.00/kg MS, but it is a guessing game where the bottom might be. Even more pressure now comes on Fonterra's response, including its restructuring plan and dividend performance. No surprises for guessing the NZD reaction..."
'Ugly before, horrendous now'
BNZ senior economist Doug Steel was also of a view that "there was absolutely nothing to like in the dairy auction overnight".
"If you thought dairy prices were ugly before, they are horrendous now," he said.
"We estimate aggregate prices are at their lowest level since 2002. This for NZ's biggest export product that accounted for nearly a third of goods exports last year and nearly a quarter of all exports. It will hit NZ's economic growth, lower the terms of trade further and widen the current account deficit. It heaps more pressure on the RBNZ to cut interest rates. The RBNZ do not publish a GDT forecast, but judging by other indicators it looks to us that dairy prices are around 16% below where the RBNZ had factored into their June MPS."
Steel said BNZ economists had already lowered their 2015/16 milk price forecast to $4.70, but the "very poor details" in the latest auction had prompted them to lower their forecast further to $4.30.
"A lower NZD is helping at the margin, but the degree of decline in international prices continues to swamp the currency effect on milk price as the market suffers from ongoing supply expansion, soft demand, and trade embargoes.
"$4.30 represents our best estimate of the middle of a very wide range of possible outcomes when the season's figures are finalised in over 12 months' time. This is well below the cost of production for many NZ dairy farmers and low prices for two seasons in a row will be a major challenge for all farmers."
'Farmers can't breakeven'
The AgriHQ 2015-16 Farmgate Milk Price has decreased to $4.22 per kg milksolids. That's down 83c on a fortnight ago and $1.27 lower than a month ago.
AgriHQ dairy analyst Susan Kilsby said: "NZX Dairy Futures prices have dived since the last GDT event, suggesting market participants are now taking a much dimmer view towards a price recovery. This was the biggest driver of the latest decline in the AgriHQ 2015-16 Milk Price.
"Farmers now face two consecutive seasons of extremely low milk prices. The majority of farmers can't breakeven at such a low milk price."
Kilsby said a  $1/kgMS drop in the milk price equates to approximately $2 billion less income for dairy farmers.
"Farm debt levels will rise. Rural communities will suffer as farmers reduce spending to the bare essentials.
"It is difficult to anticipate a quick recovery in prices with the volume of product on offer forecast to increase."
Westpac drops forecast
Westpac economists dropped their forecast price from $5.40 to $4.30.
"We're aware that some other analysts are pitching their forecasts even lower than ours," Westpac senior economist Michael Gordon said.
"For clarity, we should note that our forecast is based on an average exchange rate of around US65c. Obviously the currency hasn't traded down to that level yet, but we expect it to fall to 62c by year-end, and based on our assumption about Fonterra's hedging strategy, an average of 0.65 over the course of the season is achievable. But, as with every assumption that goes into the milk price forecast, there is still substantial uncertainty around this."
Gordon said the causes of the ongoing slump in world dairy prices were varied, "but there's one popular story that we're sceptical of: the seasonal upturn in New Zealand's milk production".
"There are several problems with this story. First, production in New Zealand picks up at the same time that Northern Hemisphere production tails off, which helps to smooth out supply at the global level. Moreover, seasonality is as foreseeable as things get in this market, and buyers should be able to adjust their tactics accordingly, which would help to smooth prices.
"One reason to reject the seasonality story is that it offers false hope: the idea that prices will improve once we get past the 'hump' in New Zealand's milk production. We believe the causes of the current weakness in prices are rooted elsewhere: a sustained oversupply of milk in the Northern Hemisphere, and soft demand in key markets such as China and the Middle East. These are the factors that will need to turn around before we see a sustained improvement in dairying returns."