Gareth Vaughan mulls whether our banks' strong profits in a time of Covid-19 induced upheaval warrant a one-off Covid tax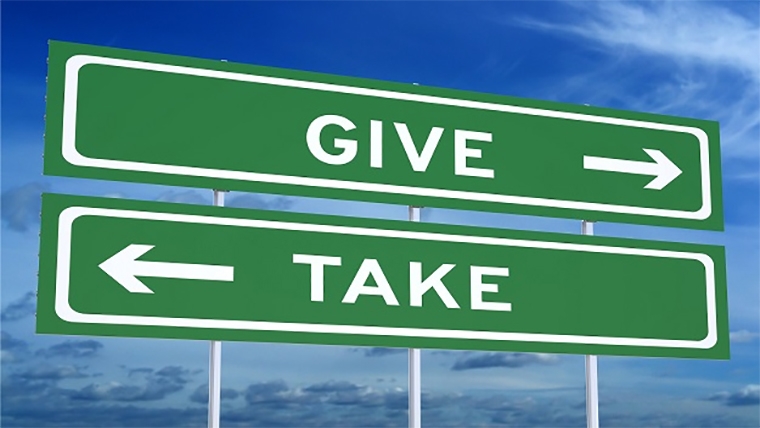 In March 2020 as New Zealand entered its initial Covid-19 lockdown and uncertainty gripped the country, I suggested the banking sector had effectively become an extension of a socialist state.
My use of the "s" word was partly a wind-up for hardcore free marketers, but also reflected that an array of government and Reserve Bank measures, designed to keep the credit/debt conveyor belt flowing and the economy breathing, would undoubtedly benefit banks.
And boy has that proven to be the case.
As I reported on Tuesday, our big four Aussie owned banks posted combined annual net profit after tax of $5.493 billion this year. That's $365 million, or 7%, more than they made in their previous record year of 2018.
But it's not just the big banks making hay under the Covid clouds.
With annual profit of $126 million, Kiwibank got within $1 million of its record annual profit which dates from 2015. SBS Bank made record annual profit of $41.1 million, and The Co-operative Bank also delivered record annual profit of $15.6 million.
To cast your mind back to what seems a very long time ago now, when Covid-19 was taking its grip on the world in March 2020, there were big falls in global share markets and troubling gyrations in bond markets. With the realisation we were facing a global pandemic and the associated huge uncertainty, it almost felt like the world was ending.
Thus our government and central bank, like many of their overseas counterparts, rushed to take steps to support the economy. And given banks are at the epicentre of the economy, they've benefited.
The Official Cash Rate (OCR) was cut to a record low of just 0.25%. Loan-to-value ratio restrictions on low equity housing lending were removed. The Mortgage Deferral Scheme was introduced. And, for the first time, the Reserve Bank embarked on quantitative easing (QE).
This QE, or large scale asset purchase programme, saw the Reserve Bank buy about $55 billion worth of government and local government bonds from a range of banks including ANZ, BNZ, ASB's parent the Commonwealth Bank of Australia and Westpac.
QE is essentially a form of trickle down economics, supposed to cause a cascade of lower interest rates from the bond sellers down through the rest of the economy.
Banks have also been able to access billions of dollars of three-year money priced at the OCR through the Reserve Bank's Funding for Lending Programme.
The array of Covid-related government financial support measures has been headed by the Wage Subsidy Scheme benefiting businesses and their staff, the Covid-19 Resurgence Support Payment, income relief payments for people who lost their jobs due to Covid-19, the Business Finance Guarantee Scheme through which bank lending is 80% backed by the Government, and the Inland Revenue run Small Business Cashflow Loan Scheme which has provided nearly $2 billion to small businesses.
One can of course argue that some of these measures, notably the Wage Subsidy and Covid-19 Resurgence Support Payment, were required because government restrictions to fight the spread of Covid-19 meant many businesses had to close. However, the success of those short-term government restrictions last year meant New Zealand's then unvaccinated population enjoyed long periods of near complete freedom from both the virus and Covid-related restrictions that few other developed countries enjoyed, until Auckland's Delta outbreak hit in August.
What all of this has resulted in is a significantly stronger overall economy than expected. There've been record volumes of housing lending and record house prices. Unemployment has dropped to just 3.4% and inflation has reared its head, leading to the first OCR hike in seven years with more expected to follow.
Whilst some sectors of the economy have proven resilient and adaptable to the Covid-19 world, others have had a tougher time. Tourism and education have been hit by the closed border. Hospitality and smaller retailers have suffered, especially through the current lockdown in Auckland and parts of the Waikato. And accommodation providers and event organisers have also been hit. 
Banks, meanwhile, are in clover.
The Reserve Bank did stop banks from paying dividends to their shareholders in April last year, easing this restriction somewhat in March this year so they can now pay up to 50% of earnings in dividends. It plans to keep the 50% rule in place until July next year. So far this year ANZ NZ has paid an $845 million dividend, and ASB a $650 million one. Details on BNZ and Westpac NZ's dividends are yet to come.
The reduction in dividend payments has meant the big four banks have been able to bolster their capital, and move closer to the increased Reserve Bank capital requirements they lobbied hard against in 2019. ANZ NZ, the country's biggest bank with total assets of $185 billion, estimates it now only needs about $1 billion by 2028 to meet those Reserve Bank requirements.
So against this backdrop would there be justification to impose a one-off Covid tax on the banking sector? The tax could be set at a percentage of an individual bank's profit and applied only to banks active in the housing market. Perhaps the money collected could be used to help out small businesses in the sectors of the economy hardest hit by the pandemic? 
At 5% of the big four banks' combined profit $274.65 million would be raised, for example. 
Using this money to help small businesses would be key. Arguably the Government's Small Business Cashflow Loan Scheme has addressed a market failure.
The big four are supposedly all-encompassing banks for New Zealand. However, they are increasingly housing lenders with a few other areas of lending tacked on. ANZ NZ now has 70% of its total lending in housing.
Of the businesses currently struggling, ANZ NZ CEO Antonia Watson recently noted;  "The people that are really hurting - we haven't lent money to." 
This point was reiterated by Westpac NZ chief financial officer Ian Hankins who told me while the hospitality, accommodation and tourism sectors may be hurting, "You won't see big exposures across our [lending] portfolio in that space. But still a lot of them are in pain and the focus is to do what we can to support them."
So off the back of a record breaking year against the bizarre backdrop of a global pandemic, contributing to a Covid tax could be a way for the banks to prove they're good corporate citizens and strengthen their social licences to operate. And maybe next we could look at the real estate sector...
*This article was first published in our email for paying subscribers on Friday. See here for more details and how to subscribe.