We face the apparently contradictory situation in which inflation is strongly rising and yet the Reserve Bank will keep the possibility of interest rate cuts on the table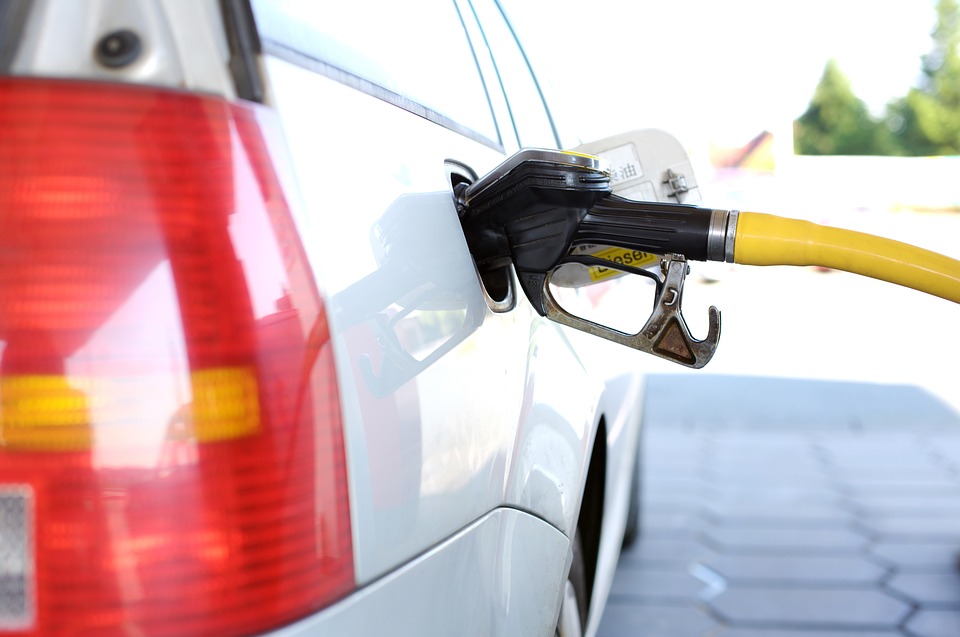 By David Hargreaves
Brace yourselves, because the country could be entering a fairly confusing period.
It could be that we will be watching inflation rising very sharply - and yet the Reserve Bank will continue to contemplate the possibility of cuts to official interest rates.
Frankly, that's weird and ain't the way it is supposed to be.
What is supposed to happen is that when inflation goes up interest rates go up too. Not the other way around.
But of course the current situation stems from what is seen as imported or 'tradeable' inflation versus non-tradeable inflation.
The most 'tradeable' of tradeable inflation of course is that provided by fuel costs. If these are rising as they are at the moment, then up goes inflation.
Also, we've got the situation where the cost of imported goods will be going up sharply due to the fact that our New Zealand dollar has tanked in value in recent months.
The upshot of all this is that economists are on average picking that 'headline' inflation as reported by Statistics New Zealand will be 0.7% for the September quarter, bringing the rate of annual inflation up to 1.7%. The figures are being released on Tuesday.
The RBNZ of course targets inflation of between 1% and 3% with a focus on the 2% midpoint. 
In its last forecasts made in the August Monetary Policy Statement the RBNZ forecast inflation of just 0.4% for the September quarter, making the annual rate 1.4%. Clearly it's going to be some way off with its pick and yet is unlikely to be unduly concerned.
Governor Adrian Orr has kept stressing the possibility that the Official Cash Rate, which has now sat on 1.75% since November 20016 could be dropped if the economy shows signs of sharply slowing.
And that's the key thing here. Even though inflation's now sharply on the move and could, economists argue, be set to go in the near future above the RBNZ's targeted 2%, the real question will be the extent to which increased costs to businesses through higher fuel costs and increased costs of imported goods can be passed on - without causing a slowdown in the economy.
The belief at the moment clearly is that such costs won't in large part be passed on and that slower economic conditions may be coming and that therefore the spike in inflation we are currently seeing will be temporary.
Personally, I think there's a risk that the spike won't be temporary and that we might see the spectre of the dreaded 'stagflation' in which we see meaningful levels of inflation and yet slower economic conditions and rising unemployment. That would not happen overnight, but I reckon it's a risk in the next two years.
The economists speak
In their previews of the release of the latest inflation figures, the bank economists have been tossing up the slightly contradictory picture being offered by the rising fuel prices particularly and the possibility of an economic slowdown.
BNZ senior economist Craig Ebert is picking a 0.8% inflation figure for the September (1.8% annual rate), stressing that the upcoming inflation figure is not just all about rising petrol prices, and he says headline CPI inflation is heading to around 2.5% (year on year) by the middle of next year.
This, he says, "will reinforce the stronger wage inflation track we envisage. This is by way of the indexation that still permeates NZ wage negotiations".
"With respect to core CPI inflation, we'd also point out that most every measure is already on the up (and running at annual rates markedly higher than ex-fuel CPI measures portray).
"The Reserve Bank's sectoral factor model of CPI inflation, for instance, nudged up to 1.7% in Q2, from 1.6% in Q1, and 1.5% in Q4 of 2017. We think it stands a good chance of rising further on the basis of Q3's figures. This is underpinned by the fact we are picking a 2.5% annual increase in the Q3 non-tradables component of the CPI, and with upside risk, compared to the August MPS expectation of 2.4%.
"If we're right on the outlook for core and headline CPI inflation then it will, in the first instance, make it difficult for the RBNZ to cut its cash rate any further. Or at least it should. Stronger inflation would also recommend care about what's driving any prospective slowdown in economic growth – cooling demand, or supply constraints – in order that monetary policy responds in the appropriate manner.
Kiwibank chief economist Jarrod Kerr and senior economist Jeremy Couchman say (picking a 0.7% September quarter figure) that for now the RBNZ can still argue that recent stronger inflation is being driven by cost-push factors that it can look through. These factors include higher world oil prices, a weaker currency and Government induced price hikes (such as petrol taxes and a chunky minimum wage hike).
"Looking through these factors and there is still the possibility that growth cools, and with it underlying inflation, on the back of flaky business confidence," they say.
"This justifies the cautious approach taken by the Bank.
'Something more substantial to inflation pressure'
"In our view, there is something more substantial to the current rise in inflation pressure. Yes, cost-push factors are likely to be a feature of inflation in the coming quarters – we have already seen further increases in petrol prices over Q4 to date. But we also expect the engine of inflation to speed up as GDP growth strengthens heading into 2019. As a result, we believe that the RBNZ will ultimately be forced to begin hiking the OCR earlier (May 2020) than they have signalled."
Westpac senior economist Michael Gordon explains that rising fuel prices "are a mixed bag" for monetary policy, adding to inflation up front, but weighing on activity over the medium term.
"Higher inflation caused by petrol prices certainly wouldn't prevent the RBNZ from cutting the OCR if there were signs that the economy were faltering. But in the near term, it could make it harder to sell the idea that OCR cuts are needed for the purpose of generating more inflation," he says.
Gordon's also picking a 0.7% inflation rate for the September quarter and within that he says the single biggest contribution is a 6% rise in petrol and diesel prices, stemming from a trifecta of rising world oil prices, a falling exchange rate and the introduction of a regional fuel tax in Auckland.
"Together, these account for a 0.3 percentage point rise in the CPI for the quarter. The impact on the December quarter is shaping up to be even greater, given the high starting point for fuel prices and a nationwide increase in petrol taxes in October.
"Over time, higher fuel prices will also affect travel prices, and any items where transport makes up a significant portion of costs. While the lags can be long, oil prices have been rising for some time, and there is now clear evidence of rising prices in areas such as domestic airfares."
ASB economist Kim Mundy's picked a 0.7% inflation figure for the September quarter too.
She says in what is "becoming a rather familiar story", cost pressures outside of housing and petrol are expected to remain rather benign.
'Consumers starting to feel it'
"However, many consumers will be starting to feel the impact of rising fuel and household-related costs on their wallets, despite still-subdued inflation elsewhere. Transport and housing include a high proportion of necessities and therefore it is harder for consumers to substitute away from these goods or delay their spending as prices rise. There is a risk that this weighs on demand in other sectors of the economy. This also has implications for a business's ability to pass through higher transport-related costs to the consumer."
Over the medium term, Mundy says, the risks to the inflation outlook remain skewed to the downside.
"Soft business confidence suggests that the NZ economy lost momentum over the second half of the year. Below-trend economic growth creates additional spare capacity in the economy and could see medium-term inflation fall.
"With risks to the growth outlook still skewed to the downside we expect the RBNZ to look through the near-term jump in inflation and continue to wait for evidence of a sustained lift in underlying inflation. We believe this is still some time away and do not expect the RBNZ to raise the OCR until early 2020.
'OCR could be lowered'
"There remains the risk that the OCR could be lowered if the trend in inflation weakens."
ANZ chief economist Sharon Zollner and economist Miles Workman are picking a 0.8% inflation figure for the September quarter and 1.8% annual inflation. 
They say In the broader context a strong quarterly inflation figure won't change their view on where underlying inflation is heading over the medium term.
"On that front, sharply lower hiring and investment intentions, credit headwinds, margin squeeze, slipping export prices, a softening housing market, waning immigration, and policy uncertainty together suggest economic activity may struggle to keep inflationary pressures elevated. And the RBNZ is attempting to generate a sustained increase in core inflation," they say.
"While an upward surprise to non-tradable and/or core inflation would present something of a communications challenge for the RBNZ, we doubt it would do much to delay an OCR cut should the Bank deem the growth outlook to be deteriorating."